Will the AT&T Nokia Lumia 900 be Priced to Succeed?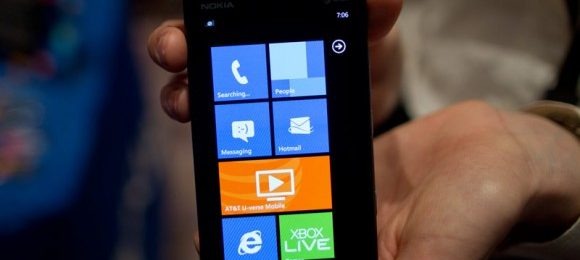 CES 2012 has drawn to a close, and if you'd said twelve months ago that Nokia would leave the show having introduced one of the stand-out products, the industry would've laughed you out of Vegas. Sure enough, though, the AT&T Nokia Lumia 900 is on everyone's lips, delivering the slick style of the first Lumia 800 with the sort of big screen and capable camera dominating the smartphone market today. Rumors suggest it'll drop in March, but is Nokia ready to price the LTE Lumia to succeed?
Neither A&T nor Nokia would be drawn on exactly how much the Lumia 900 will cost when it eventually goes on sale. Going by previous LTE smartphones, however, $199.99 with a new, two-year agreement and mandatory 4G data plan would on the fact of it seem most likely.
Still, AT&T is working hard to push LTE down through the price range. The Pantech Burst and Samsung Exhilarate didn't exactly grab attention like the Lumia did, but AT&T has promised them for $50 apiece (again, with contract). 2012 may well end up being the year for relatively affordable LTE devices after all.
Will any of those be bearing the Nokia logo, however? The Finnish company has been ambitious with its Lumia 800 pricing in Europe, undercutting Android and iOS rivals and negotiating decent subsidies with networks to make the Windows Phone more affordable. As an exclusive on AT&T, however – something both companies have repeated ad-nauseum – there's always the suspicion that the carrier will use that rarity to milk subscribers of a little extra cash.
[aquote]Nokia may still be number one worldwide, but in the US it's embryonic at best[/aquote]
That would potentially be death to Nokia's chances in the US market, however. It may still be the number one mobile phone company in the world, but Nokia's standing in the US is embryonic at best; if AT&T slaps a $200 tag on the Lumia 900 it'll lose a huge chunk of potential audience who might be willing to give Windows Phone a punt. Offer it for $100, however, and all of a sudden there's a lot more appeal. Do the unthinkable and opt for free-on-contract – just as the 800 is sold in many European countries – and you could have a real success on your hands.
Nokia has long made a point of highlighting its supply chain and experience in producing hardware, which combine to help the company drive down prices. Stephen Elop has even recently namechecked that as a reason why selling off its smartphone division to Microsoft simply wouldn't make sense.
Now it's time for Nokia to put its potency to work. It has one chance to storm the US market and convince analysts, investors, geeks and consumers that it has caught up with its rivals, and a bulging marketing budget isn't enough, on its own, to do that. Price the AT&T Lumia 900 right, and Nokia could take its first step on a comeback campaign it's been paying lip-service to for months.