AT&T Lumia 900 due March tips Nokia newsletter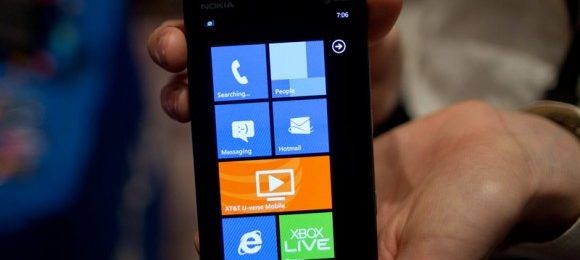 The AT&T Nokia Lumia 900 will launch in March, according to Nokia's Developer Newsletter, which revealed the release schedule for the LTE Windows Phone despite both carrier and company staying mum about details this week at CES. "[Lumia 900] will become available exclusively through AT&T in March" the coder-targeted newsletter confirmed, far more specific than "the next few months" as Microsoft, Nokia and AT&T have committed to.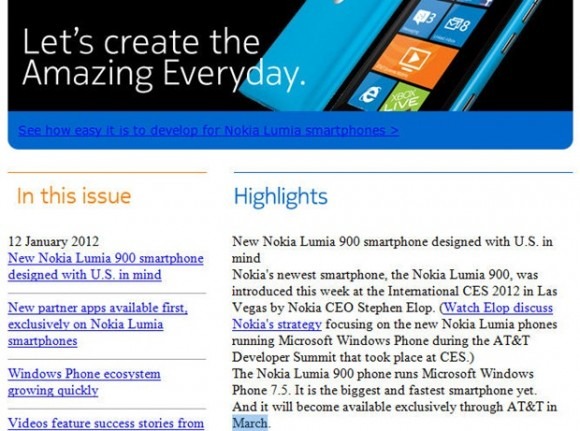 It's obviously in Microsoft's best interest to give developers as much notice as possible as to the new LTE Lumia's launch, as that gives them the opportunity to get new US-centric apps ready for its arrival. AT&T, Microsoft and Nokia are expected to spend in the region of $200m to market and promote the smartphone.
Similar to the existing Lumia 800 which has been on sale for some time now, the Lumia 900 has a larger, 4.3-inch display and packs 4G connectivity, as well as an 8-megapixel camera with 720p HD video recording. Different from the Lumia 800, however, is the front-facing camera, though both handsets use Nokia's milled polycarbonate construction.
More on the AT&T Lumia 900 in our full hands-on.
[via WMPowerUser]