Samsung Exhilarate touts eco-friendly design and AT&T 4G LTE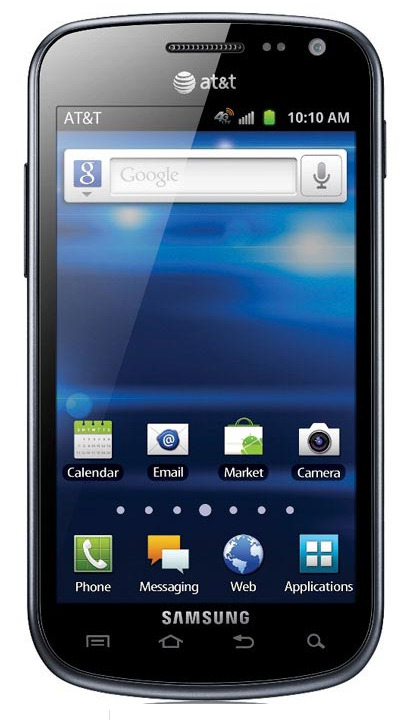 AT&T announced a slew of new 4G LTE devices today at CES 2012, including five smartphones and one tablet. We've talked about most of them already, including the Samsung Galaxy Note, Galaxy S II Skyrocket HD, the Pantech Element, Pantech Burst, and the Sony Xperia ion. But let's not leave out the Samsung Exhilarate, which is being billed as both budget- and eco-friendly.
The Samsung Exhilarate is constructed from 80 percent recycled post-consumer materials and is certified Platinum by UL Environment, achieving the highest level of sustainability certification. It features eco-modes and tools for more energy efficient operation. And, it has a 4-inch Super AMOLED display, front- and rear-facing cameras, voice recognition, and access to AT&T U-Verse Live TV.
Other specs on the handset have not been revealed yet, except that it will support 4G LTE and should arrive on AT&T's network in the coming months. The handset is expected to be priced at less than $50 with a new two-year service agreement.