Will Samsung follow Apple with its "Galaxy S3" proto plans?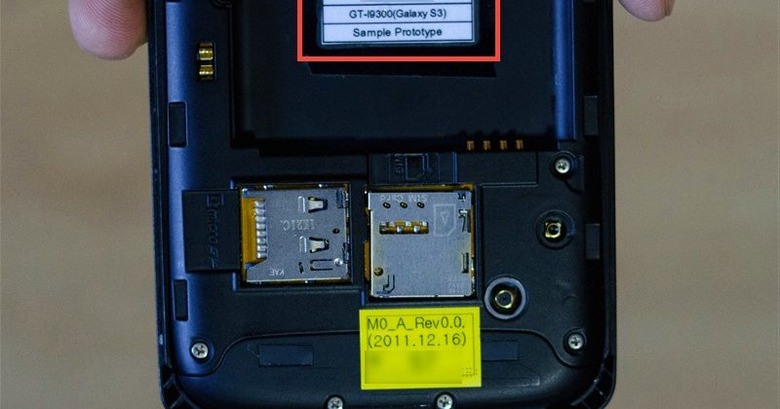 What's in a name? Samsung's Galaxy event invite didn't give much to go on regarding exactly what the new "Galaxy S III" would be called come May 3, and insiders have been whispering that the smartphone may break with tradition with its name. Still, eagle-eyed reader Mohit spotted that the labeling of the leaked Galaxy S III prototype today seems pretty confident about just what the phone will be.
Invert the picture – which shows the SIM and microSD card slots – from Tinhte and a label clearly reads "GT-I9300(Galaxy S3)" as well as "Sample Prototype." The GT-I9300 product code is also repeated in the "About" page of the handset itself, though no mention of the third-gen name is found there nor in the boot splash-screen: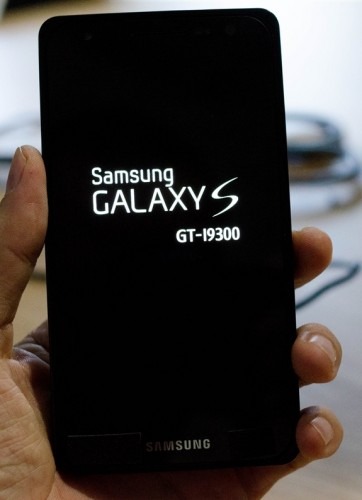 It's worth noting that the leaked prototype is also labeled as dating back to December 16 2011, which means the hardware is already more than four months old. Considering Samsung is believed to be working on the new flagship to the very last minute, finalizing the branding in the last remaining hours certainly wouldn't be beyond it.
Could Samsung follow Apple's lead with the new iPad and drop the numbers altogether? That's certainly one strategy Apple is tipped to adopt with the next-gen iPhone later this year, but Samsung may well jump in earlier and return to the "Galaxy S" nomenclature of its original model. The "new Galaxy S" has a certain ring to it, after all.