Samsung Galaxy S III an "incremental" upgrade warns insider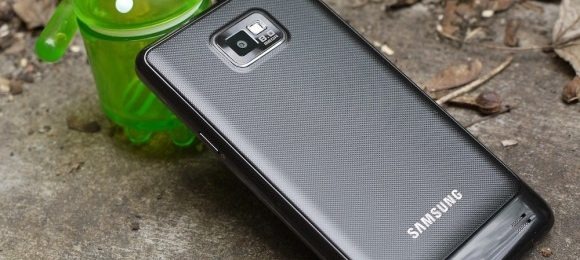 Samsung's Galaxy S III will be more incremental update than bold new flagship, insiders claim, boosting speed and adding a new eye-tracking control system but otherwise being more of a Galaxy S II refresh. "It'll be like the iPhone 4S was to the 4" a UK telecoms source told CNET, referring to the more moderate changes Apple made to its smartphone late last year, despite persistent rumors of outlandish improvements. Meanwhile, Samsung might not even call it the Galaxy S III, according to the tipster.
Samsung sent out invitations to a May 3 2012 launch event in London, UK, yesterday, promising to reveal "the next Galaxy" but giving no further details as to the phone's identity. "Don't expect it to be called the S III" this new inside source suggests, indicating Samsung might break away from convention and separately brand the phone. Whether that implies a "true" Galaxy S III is still in the pipeline, or that the specific branding has been retired, remains to be seen.
Apparently, in terms of specifications we should look to HTC's One X for a fair idea of what Samsung will bring to the table. The European One X has a 1.5GHz quadcore Tegra 3 processor, 1GB of RAM and a 4.7-inch 720p display, something Samsung could easily replicate from its own parts-bin. The company is likely to use one of its own Exynos processors, while previous rumors have pointed to a 4.65-inch 1280 x 720 Super AMOLED Plus display similar in size and resolution to that of the Galaxy Nexus, but using a new non-Pentile panel for better image quality.
As for the eye-tracking, that's apparently called "Human Interaction" and will use the front-facing camera to monitor whether users are actually looking at their phone. If not, the handset will automatically lock. It wouldn't be the first time Samsung had modified the Face Unlock system in Ice Cream Sandwich; the company tweaked the security feature in its recent TouchWiz upgrade so as to check for blinking, preventing the facial-recognition from being fooled by a photo of the device's owner.
If anything, this new spec talk seems to fit with the more believable of the recent Galaxy S III rumors – 720p HD screen, faster CPU, etc. – but squash any of the ridiculously outlandish ones. Whether that's something you consider incremental or evolutionary is a matter of taste; arguably Samsung, like Apple with the iPhone 4, doesn't need to do too much to keep the Galaxy S II near the top of the pack.
We'll know for sure when SlashGear heads to London on May 3 for all the details at Samsung's launch event.