Who's Buying The Apple TV?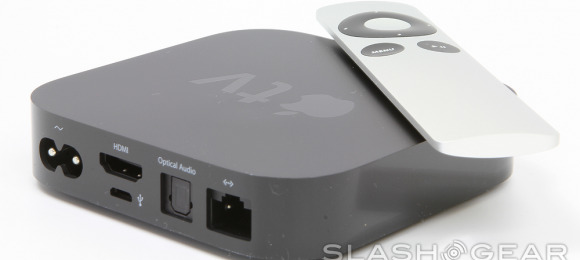 Apple has already fessed up to the new iPad selling well, but sales stats for the refreshed Apple TV have been less forthcoming. The company added 1080p support to the set-top box, together with refreshing the interface, while a new Apple A5X chipset now allows for Full HD AirPlay streaming from the new iPad. Yet there's still no indication whether Apple's "one more thing" was a success or otherwise.
In-store availability is, like the new iPad, still reportedly solid, but online sales continue to show a 3-5 day shipping delay. That's down slightly from the 5-7 day delays post-announcement, but still not Apple's usual 24 hour turnaround.
The Apple TV continues to be one of the more contentious products in Apple's line-up, with long-standing rumors that the company intends to sideline the standalone box and instead launch a full HDTV with integrated Smart TV functionality. That set is said to use Siri, Apple's virtual personal assistant, to replace complex menus and button-encrusted remotes.
The most recent chatter indicating various telecoms companies had prototypes in testing and a commercial launch could take place as early as Q4. Apple is, though, likely to keep a low-cost box on sale alongside any integrated HDTV version, so as to cater for a lower price point.
Full details on the third-gen Apple TV in our review.
Have you bought a new Apple TV? Was your local Apple Store out of stock when you went to buy one? Let us know in the comments!