Apple television in telecoms testing tip sources: Siri, gestures, more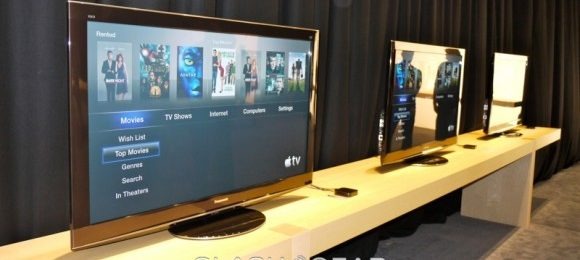 Apple's much-anticipated Siri-powered television is already in testing at Canadian telecoms firms Rogers and Bell, sources claim, offering a combination of voice, gesture and on-screen keyboard control. The company is chasing deals with telecommunications firms with fingers in both broadcast and broadband pies, insiders tell The Globe and Mail, Apple hoping to capitalize on live and on-demand content with a naturalistic interface using the voice control system.
As we've heard previously, the Apple television – or "Apple iTV" as it has been unofficially dubbed – will use the personal digital assistant voice technology debuted on the iPhone 4S to cut through complex remote controls and on-screen menus. An integrated camera, meanwhile, would track hand gestures for non-verbal control, and an on-screen keyboard could be used for more complex text entry.
Exactly how Apple will blend together on-demand and live content without making navigation overly difficult is unknown, though Steve Jobs was keen to tell his biographer that he had "finally cracked" the issue.
Earlier this week, meanwhile, it was confirmed that Apple is using complex audio DSP from specialists Audience, baked into the Apple A5 chipset found in the iPhone 4S. That technology models the human hearing system, allowing the iPhone to differentiate from user commands and ambient noise with the smartphone at arm's length. Apple is also a licensee of Audience's third-gen DSP, though technical details are in short supply; still, any Siri-based television would need to be able to track voice commands from across the living room, without being distracted by extraneous sounds, which would seem to mandate the audio system.
[via Engadget]