Wagon hate just killed VW's most interesting Golf models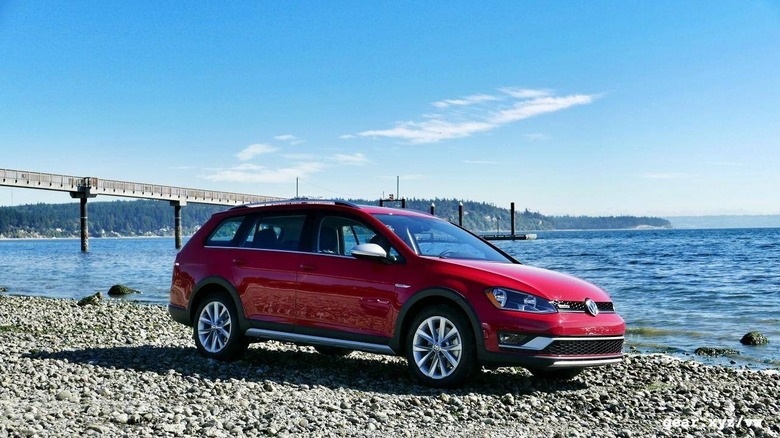 Volkswagen is calling time on its US wagons, with the Golf Alltrack and Golf SportWagen both facing the axe by the end of the 2019 model year. As you might expect it's SUVs that are to blame for the decision, with VW conceding that drivers are voting with their wallets and it's not in favor of the humble station wagon.
"SUVs have definitely assumed the mantle of family haulers from the station wagons and minivans we remember from our childhoods," Scott Keogh, President and CEO of Volkswagen of America, said of the decision. In the first half of this year, for example, SUVs counted for more than 50-percent of the automaker's sales in America.
The Alltrack and SportWagen were meant to slow the shift away from more traditional passenger vehicles, at least a little. The Golf SportWagen was the car sold as the Golf Estate in Europe, renamed for North American sensibilities in 2015 and promising car-style driving dynamics with crossover flexibility. 30.4 cubic feet of trunk space – expanding to over 66 cu.ft with the rear seats folded – held up nicely compared to similarly-sized small SUVs.
The Golf Alltrack 4Motion, meanwhile, was an even more explicit attempt to coerce American drivers out of crossovers. Revealed in 2016, and then launched the following year, it raised the ride height by 0.6-inches for a total of 6.9 inches of ground clearance, then added beefier exterior cladding and all-wheel drive. An enthusiast-friendly standard six-speed manual transmission could be swapped for a six-speed dual-clutch automatic.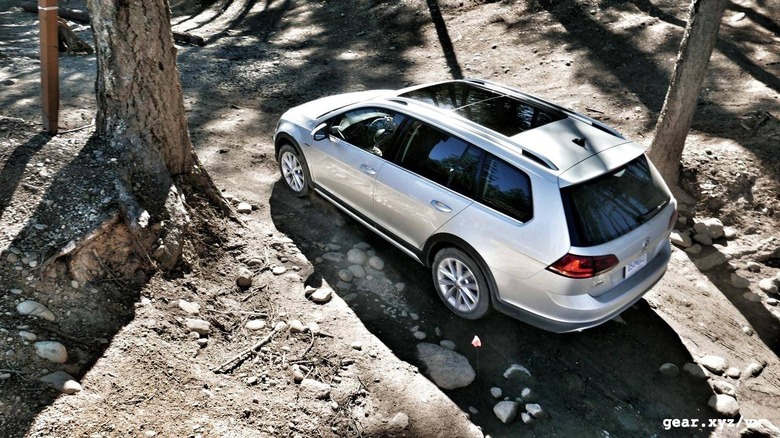 It went down well with reviewers – ourselves included – but even that wasn't enough to stem the SUV tide. VW says that Alltrack production will continue through to the end of the year, but after that point both wagons will be axed.
In their place will be – you guessed it – more SUVs. VW will have three new models in the space of the next two years, including the Atlas Cross Sport five-seater later in 2019, and then the ID. CROZZ all-electric SUV early in 2020. The latter will be VW's first MEB-based electric model offered in America. Come 2021, meanwhile, there'll a third SUV, intended as a smaller model to slot in under the existing Tiguan.
VW isn't alone in shifting way from passenger cars, of course. Ford made the surprise announcement back in April 2018 that it would be trimming the vast majority of non-utility models from its range, given the perennial sales success of trucks, SUVs, and crossovers. Cars like the Fiesta, Focus, and Fusion will be replaced by crossovers of varying sizes, Ford said, as the automaker chases maximum profit from each sale.