VW Arteon concept teases new design direction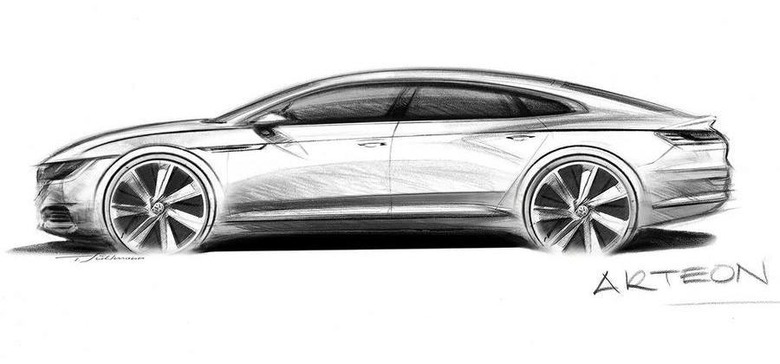 Aiming to move out of the shadow of luxury sibling Audi, Volkswagen has begun teasing its new design direction with the first official glimpses of a sports-minded four-door. The VW Arteon is a sleek, coupe-esque sedan which the automaker says previews not only a future high-end product from the company, but its new design strategy for the overall range. That strategy, it seems, involves mounting more of a style assault on the premium nameplates in VW's portfolio.
Volkswagen's challenge, of course, has long been standing out while not stepping too considerably on the toes of its corporate siblings. With both Audi and Porsche part of the overall VW group, that has until now meant a greater focus on mainstream models like the Golf. More striking design, enthusiastic powertrains, and luxury accommodations have been left to the more expensive German cars.
In the aftermath of "dieselgate" however, VW is in a position of needing to reinvent itself. One element of that rebirth is a new focus on eco-friendly powertrains, kicking off in the short-term with longer all-electric range on the 2017 e-Golf. Its longer-term plans, however, include a huge increase in the proportion of electric and electrified vehicles in the line-up by 2020, including a production version of the Volkswagen I.D. concept shown off earlier this year.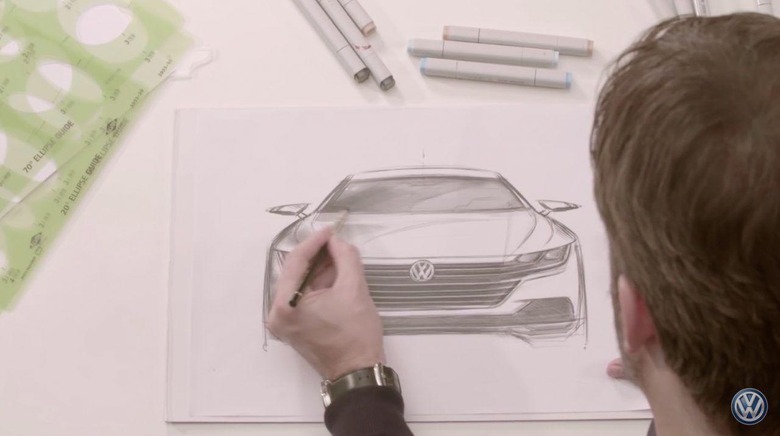 The Arteon, meanwhile, will tackle two other thorns in VW's side: its technology and design positions. Similar to the existing VW CC, which quietly ceased production recently, it will adopt the "four-door coupe" profile which has served cars like the Audi A7 well. However, it's expected to be more of a competitor to smaller vehicles than the A7, such as BMW's 4 Series Gran Coupé.
At the same time it will be more practical, VW confirmed to Autocar, with a sizable trunk and more rear-seat legroom than the old CC. Turbocharged 4-cylinder engines will be under the hood, topping out at 276 HP, and paired with an all-new seven speed DSG transmission. Front wheel drive or all-wheel drive will be options.
Right now, the automaker is keeping most details close to its proverbial chest, though the Arteon is expected to lead the company into a new age of design and technology. There are hints of Volkswagen's Sport Coupe GTE concept from last year, for instance, with a bigger grille at the front and stronger crease-lines along the car's flanks. Inside, VW's digital instrumentation is likely to take center stage, as the firm moves toward some of its more outlandish concept interiors as well as adopting Internet of Things connectivity.
Automotive design has made headlines in recent weeks, with a number of high-profile shufflings between firms. Recently, Audi grabbed former Cadillac designer Gael Buzyn, who will open a studio for the automaker in Los Angeles; Buzyn was partly responsible for striking Caddy concepts like the luxury Elmiraj. Meanwhile, last week it was confirmed that Tesla had poached former Microsoft HoloLens and Xbox designer Andrew Kim, who would join the EV maker as Lead Designer.
As for the VW Arteon, the car will make its debut in-the-metal at the Geneva Auto Show next year. A production version is expected to follow in the later half of 2017, though so far only a European launch is confirmed. US availability is, at this stage, unclear.