2017 VW e-Golf boosts range and power ahead of Model 3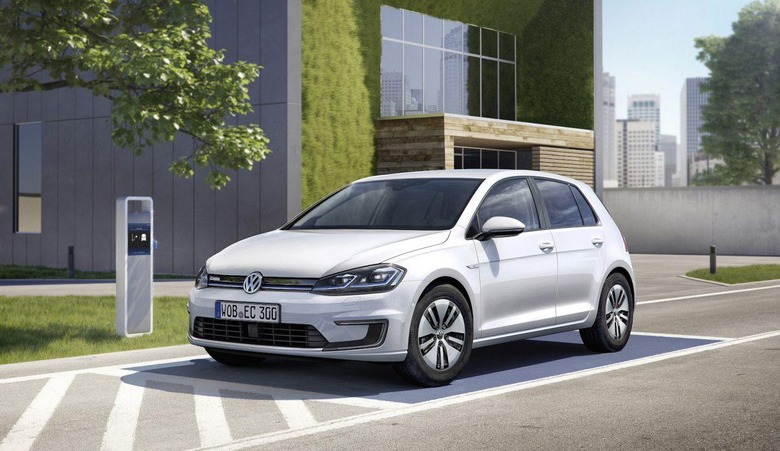 Volkswagen's e-Golf has been given a range and power refresh, with the 2017 version of the all-electric car now capable of 50-percent more range than its predecessor. The plug-in, revealed today at the LA Auto Show in Los Angeles, now accommodates a bigger battery: 35.8 kWh, rather than the 24.2 kWh of the old car. That nudges total range up to 124 miles.
It's a welcome improvement over the 2016 e-Golf. Back when we tested that earlier in the year, it managed a mere 83 miles on a full charge. That paled in comparison to rival EV hatchbacks, such as Nissan's Leaf.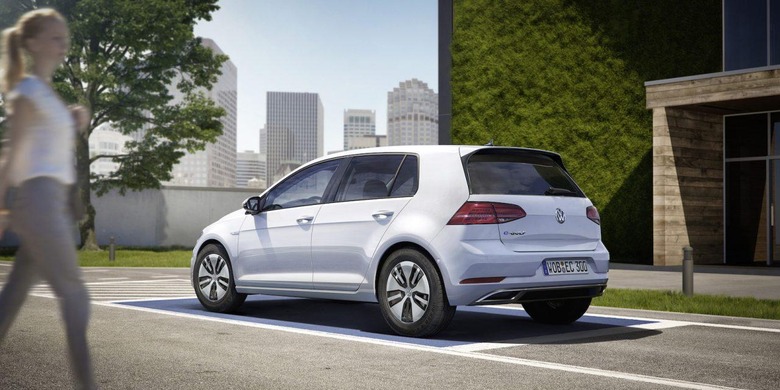 Meanwhile, more versions of the 2017 e-Golf will be fitted with Volkswagen's faster onboard charger. SE and SEL Premium trim cars will both have the 7.2 kW system, though it'll still take around six hours to fully recharge from a traditional charging station. The SEL Premium will also have DC Fast Charging support as standard – an option on the SE – which promises 80-percent of a charge in an hour on a compatible charger.
Driving should be more entertaining too. Volkswagen has switched in a new electric motor, good now for 134 horsepower; torque, too, has increased, to 214 lb-ft. That's only an increase of 19 HP and 15 lb-ft. in fact, but it adds up: VW says the 2017 e-Golf does 0-60 mph in a second less than the old car. Admittedly, it'll still take you 9.6 seconds – this is no Tesla Model S – and top speed, though better than before, tops out at 93 mph.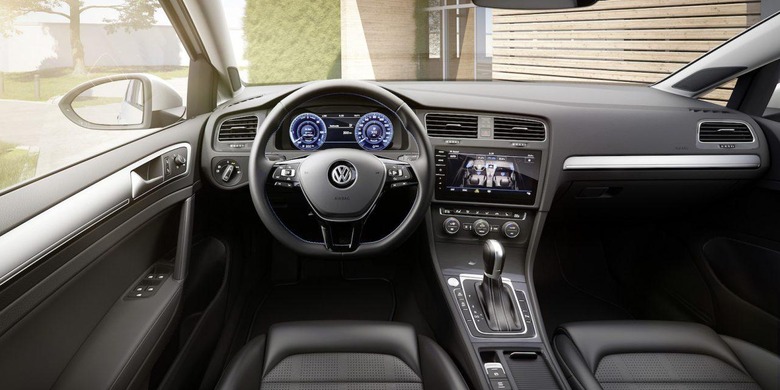 Inside, there's the option of Volkswagen's Digital Cockpit, effectively replacing the analog gages of the regular car with a 12.3-inch full-color display. We've seen similar on Volkswagen stablemate Audi – which describes the system as Virtual Cockpit – and it's put to use with e-Golf specific gages for power remaining and range. There's also navigation, multimedia, and phone functionality.
Also optional is VW's Discover Pro infotainment system, with a 9.2-inch touchscreen and a new OS which allows for customization of icons on the homescreen. Eventually, VW is promising to bring the gesture control it previewed back at CES 2015 in the Golf R Touch concept to the dashboard of the e-Golf. That will use hand-swipes to navigate through radio stations and menus, though it'll only start to show up in production cars in the next couple of years.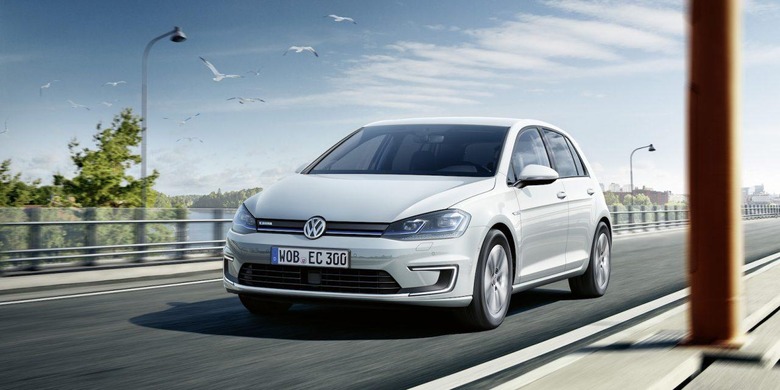 Available at launch, though, will be Car-Net integration, VW's app for showing battery and charging status on a smartphone, as well as remotely preparing the cabin by turning on the climate control while the car is still plugged in. The head-unit itself will support Apple CarPlay and Android Auto, as well as MirrorLink.
Safety tech will include forward collision warnings, new to the e-Golf, and autonomous emergency braking that can track pedestrians and other vehicles in front of the car and automatically slam on the brakes if a collision is predicted. The e-Golf SEL Premium will be offered with an optional Driver Assistance Package, including not only the Digital Cockpit but adaptive cruise control, blind spot monitoring, lane assist, park assist, and other features. Style-wise, full-LED headlamps and tail-lamps have been added, as well as the other tweaks we saw VW announce for the full Golf range recently.
No word at this stage as to when the 2017 e-Golf will begin showing up in US dealerships, or how pricing will be affected. The current car kicks off at $29,815 including destination for the SE model. That, though, doesn't take into account any incentives or subsidies that vary state-by-state.