Volkswagen reveals Golf refresh lineup for 2017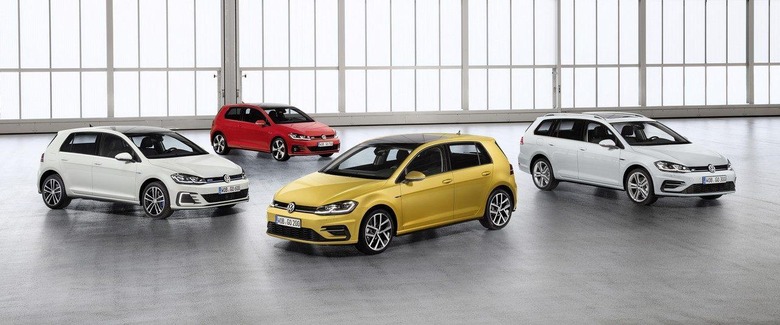 Eager to put its diesel problem behind it, Volkswagen has unveiled its line of Golf refreshes for the 2017 model year. If you're looking at these cars and you're not seeing huge differences from an aesthetic standpoint, you'll probably be pleased to know that your eyes aren't playing tricks on you. Indeed, it would appear that most of the major changes to these cars are occurring inside and under the hood.
One of the most important changes to be found in the new Golfs is the updated infotainment system. Anchored by a 9.2-inch touchscreen, VW notes that this infortainment system can be navigated using gesture controls. That's an interesting move on VW's part, and the company is quick to remind us that this is a first for compact cars.
VW says that the Golf will initially launch with a four-cylinder 1.5-liter TSI Evo turbocharged gas engine, which is capable of an output of 110 kW/150 PS. Later on down the road, VW will also introduce a BlueMotion version of the engine that produces 96 kW/130 PS. Both engines have Active Cylinder Management capabilities, which should contribute to higher fuel efficiency.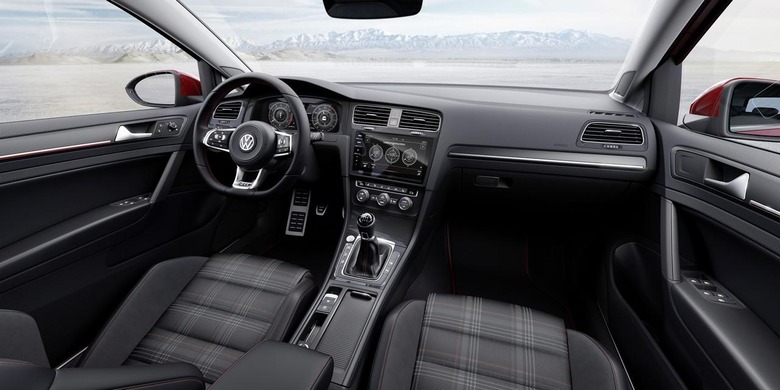 The Golf GTI is getting a boost to 169 kW/230 PS, while the Golf GTI Performance model's capabilities top out at 180 kW/245 PS. Just as well, these new Golfs will arrive featuring a seven-speed dual clutch gearbox. VW says that this new DSG will eventually replace the six-speed DSG that has featured in the Golf line thus far.
Safety seems to be a primary concern of these new Golfs as well, with a handful of driver assistance systems featuring. Traffic Jam Assist is one of the more noteworthy systems here, allowing for semi-automated driving at speeds below 60Km/hr. Based on VW's Lane Assist system, Traffic Jam Assist is meant to make driving in gridlock a little less frustrating, using automatic distance control to steer, accelerate, and brake so long as the driver's hands remain on the wheel.
Though these new Golfs look similar in many ways to previous models, there are some aesthetic differences. VW has outfitted these cars with new front and rear bumpers and full LED tailights. Similarly, LED headlights are replacing the Xenon headlights on the Golf and Golf Variant.
It should be noted that this information is only for the European models of these cars. A VW rep tells us that the US version of the new Golf won't go on sale until model year 2018, and when it does, it may not necessarily have all of the features announced for the European version. We'll have more details on the US release as they become available, so stay tuned.