Volvo is taking its Sunfleet car-sharing service global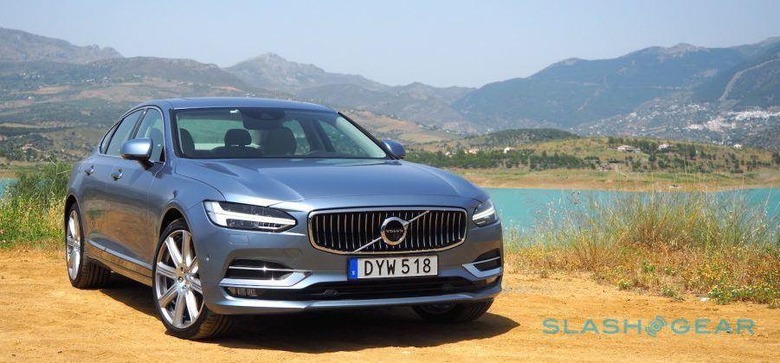 These days, just about every big-name car manufacturer is launching their own car-sharing service. This includes GM, Ford, BMW, and Toyota. But it turns out that Volvo has been doing it for almost 20 years already, running the Sunfleet service in its home country of Sweden since 1998. Now Volvo reveals that its ready to expand the service and take it global, in turn keeping up with the recent "shared mobility" trend.
Sunfleet operates in a way similar to many other car-sharing services: the vehicles can be found and picked up at specific locations, with users registering online to book a time for use. There's also monthly subscription options for users frequently in need of a ride, and the cars can be unlocked via smartphone app. Once they're done, drivers just park the car in the same place they found it.
Volvo says that currently Sunfleet is operating in 50 cities across Sweden, with over 50,000 subscribers and a fleet of 1,200 Volvo models that are all less than two years old. With those numbers and their length of experience, it's a safe bet that Volvo is more than ready to take their service to other countries. Here's how CEO Håkan Samuelsson put it:
"Private car ownership will not disappear, but as an automaker we need to embrace the fact that it will reduce and – more importantly – change. We have a proven and profitable concept in our home market which we intend to leverage as we develop a global concept."
It's likely the car-sharing service will operate similarly to how Sunfleet does in Sweden, but Volvo promises more details to come in the months ahead, including "an entirely new range of mobility services." Could this be a tease for their recent self-driving vehicles? We'll have to wait and see.
SOURCE Volvo