Ford GoDrive car-sharing offers London EVs for one-way trips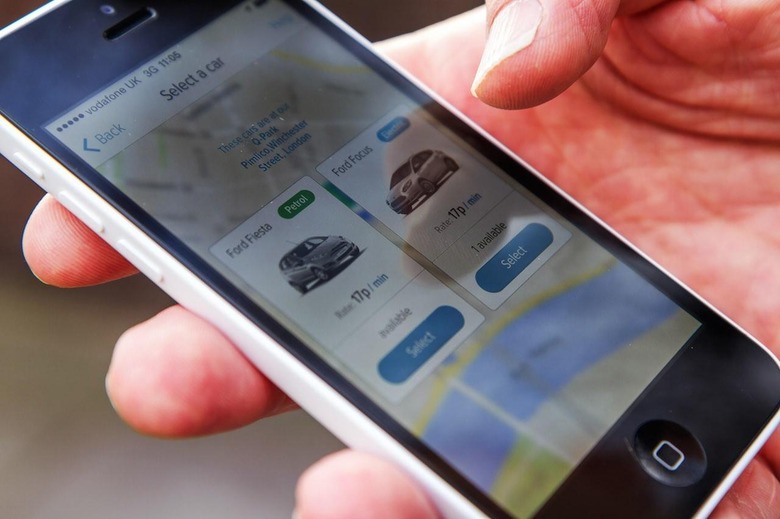 Ford has launched its own car-share program, offering drivers in London, UK, the option to rent a car by the minute with a choice of EV or EcoBoost vehicles. Dubbed Ford GoDrive, the system is part of Ford's ongoing "global mobility" experiment that also includes autonomous/semi-autonomous vehicles and more, kicking off with fifty cars parked across twenty locations in the UK's capital city. Bookings are made through a smartphone app, and the car is unlocked using a smart card similar to how Zipcar and similar services operate.
Unlike Zipcar, however, Ford is hoping to explore how timely on-demand car sharing might change the city transit dynamic. Rather than encouraging reservations well in advance of travel, GoDrive is expecting users to simply turn up and access cars when they need them.
Another significant difference from Zipcar is not needing to return the car to where you found it. Ford is offering one-way trips, something Zipcar is only operating in beta in a limited number of locations.
The fleet is made up of two models. First, there's the Focus Electric, a pure-EV, accounting for 25 of the cars, though there's also the Ford Fiesta 1.0 EcoBoost.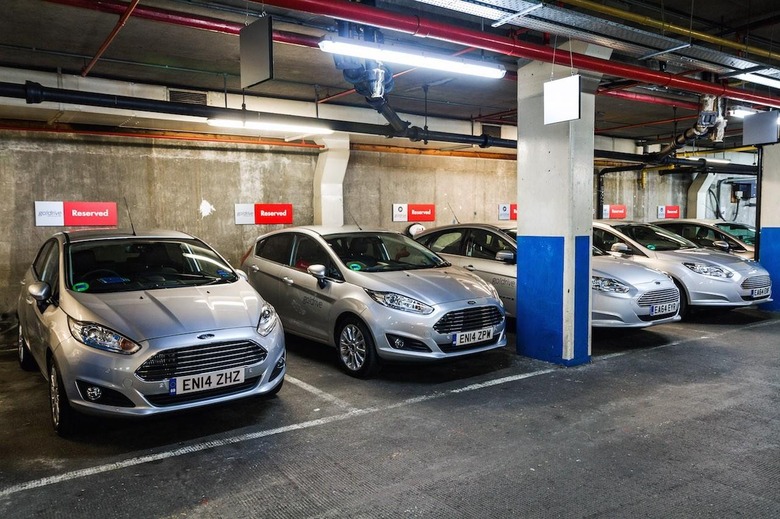 2,000 members are being invited to sign up in London initially, without a joining fee. After a reservation is made, subscribers have fifteen minutes to get to their booked car, and it costs £0.17 per minute ($0.26) or the equivalent of around £5 ($7.68) per 30 minute rental.
That includes both gas and London Congestion Charge fees.
Meanwhile, Ford is exploring semi-autonomous car technologies, as CEO Mark Fields told us earlier this month, building on smarter vehicles such as the auto-reversing F-150 truck that is being added to the 2016 line-up.
SOURCE Ford GoDrive