BMW car-sharing service ReachNow debuts in Seattle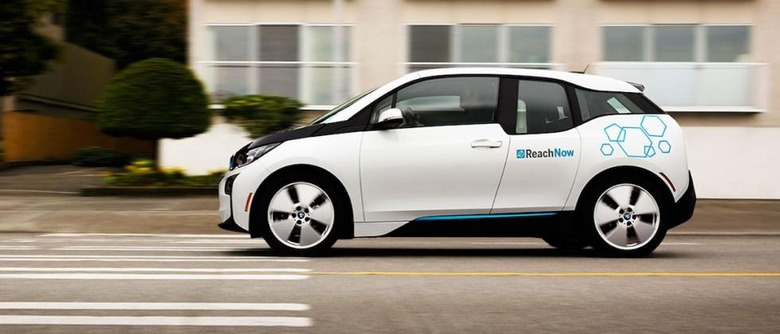 BMW is jumping into the growing car-sharing market by its new ReachNow service in the Pacific Northwest hub of Seattle. Like many similar car-sharing options, ReachNow lets users find the closest available ride via the smartphone app, reserve it, and pay for the time that it's used. The company says it's offering a fleet of 370 cars in the city, including BMW 3 Series, BMW i3s, and Mini Coopers.
Pricing is done by the minute, which can make the service seem pretty expensive at first, but keep in mind that it's designed to be used for quick trips around the city. This is reinforced with the fact that ReachNow allows one-way trips, which means drivers can leave the car after one ride, as long as it's parked within a specified area.
The rate starts at 41 cents per minute (discounted from 49 cents) for driving usage, and drops to 30 cents per minute when the car is parked. For when a car is needed for a decent block of time, pre-determined prices are available, including 3 hours of use for $50, 12 hours/$80, and 24 hours/$110.
BMW has offered similar car-sharing services throughout Europe, and while it's debuting in Seattle, the car company says it will eventually be available in 10 cities across the US.
Several other car companies have launched their own car-sharing services, including Ford's GoDrive and GM's Maven, specifically targeting large urban areas where fewer residents are choosing to own a vehicle. They allow people access to a car when needed, but without having to pay expenses like insurance, parking, and, well, car payments.
SOURCE ReachNow