VIA Reveal Sub-$150 Android Tablets: Prepare To Be Underwhelmed?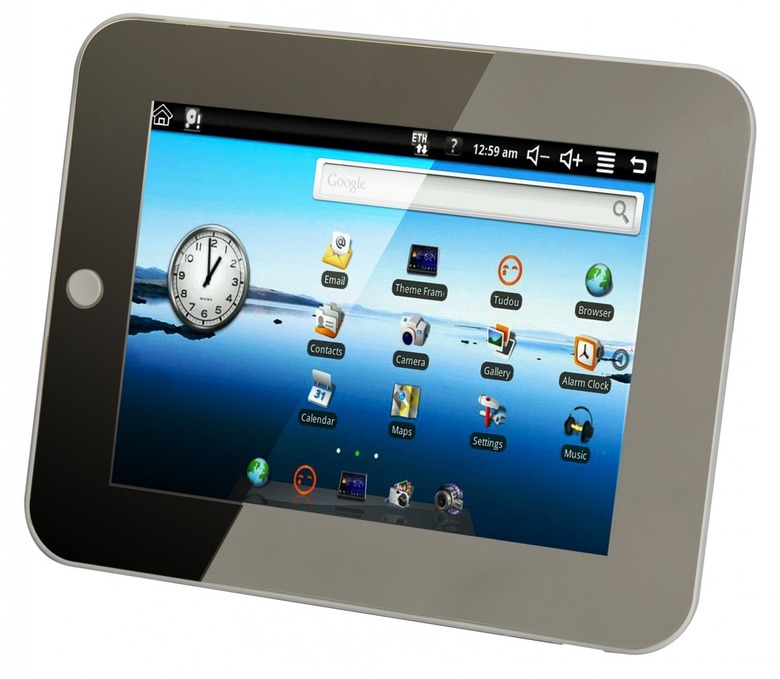 Remember VIA's promise of $100 to $150 Android tablets storming the market in the second half of this year and generally giving us all a good reason to forget the iPad?  The company has tipped their hand ahead of Computex next month, with a new gallery of the different devices, and if you're expecting iPad-style gloss then, well, think again.
Some of the tablets are recognizable from earlier demos, such as the EKEN M001 and the EKEN M003.  Others, meanwhile, look merely like generic touchscreen slates of the sort we've seen gushing out of the Far East since tablets became fashionable; here they're named as the G-Link A8 and the FirstView PC707.
They're based on the WonderMedia PRIZM SoC which is what helps keep the price down; the SoC showed up in August 2009 as the grunt behind WonderMedia's SmartFrame.  Before you get too excited at the price, though, check out SlashGear reader Chris Meredith's review of the EKEN M001:
I have the Eken m001, and it is nearly unusable. The battery last a few hours if you're lucky, the WiFi is week, it's probably not going to be able to be updated to 2.1/2.2, since the proc is too slow, and even with streamlined firmware out there it is SLOW, though the touch screen is much better than with the firmware that shipped with it. If you just want to try out android, it's not bad for a $100 device. For a day to day device it's not great.