US Cellular iPhone 5s and 5c release detailed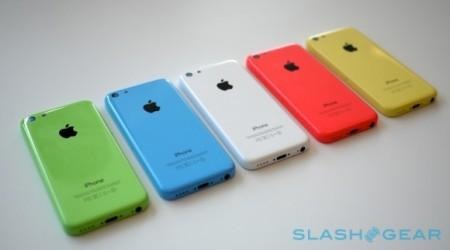 US Cellular has set a launch date for the iPhone 5s and iPhone 5c, the latest regional carrier to offer Apple's latest iOS smartphones. Both the flagship iPhone 5s and its plastic-bodied midrange sibling will hit US Cellular stores from November 8th, though pricing and contract details have not been confirmed.
US Cellular is somewhat late to the regional carrier party for the newest iPhones. C Spire and others began sales earlier this month, for instance, while the four main US carriers began deliveries on September 20th.
What remains to be seen is whether the iPhone 5c is any more successful as the year progresses. According to analyst reports, the 5s is outselling the 5c at a rate of more than two-to-one, leading Apple to supposedly slash its supply chain orders for the colorful phone.
Some have blamed that on the surprisingly small difference in price between the two models, even with retailers starting price-cutting promotions early. Many expected Apple's plastic handset to be considerably cheaper, taking up the entry-level spot which is currently filled by the aging iPhone 4S.
Instead, Apple effectively redressed the existing iPhone 5 in a new shell, retiring the old phone altogether. The result is a device that costs the company around $175 to build, it's estimated.
US Cellular does not have final pricing for the handsets, the carrier tells us, but will announce that closer to launch. One possibility is that it will follow Virgin Mobile in offering off-contract plans with no minimum agreement.