iPhone 5c already seeing cuts as retailers hunt plastic sales [Updated]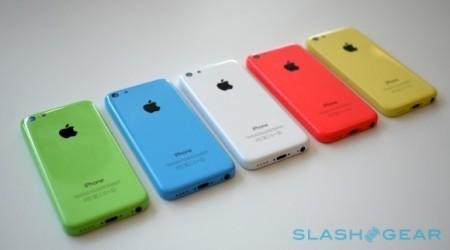 We may receive a commission on purchases made from links.
Apple's iPhone 5c is already facing up to 50-percent price cuts, only weeks after going on sale, as retailers like Best Buy chase customers toward the mid-range plastic smartphone. Although offered at $99.99 from Apple, with a new, two-year agreement, Best Buy will bundle a $50 gift card with the iPhone 5c over the weekend, that can be used against the sticker price of the handset. However, it's not the only retailer cutting the iPhone 5c as the handset gets overshadowed by its flagship iPhone 5s sibling.
Whereas the iPhone 5s has a new, faster processor, improved camera with dual-LED two-tone flash for more natural lighting, and the Touch ID fingerprint sensor integrated into its home button, the iPhone 5c is a more moderate upgrade over the old iPhone 5. In fact, the phone is effectively the same handset as before, only wrapped in a bright polycarbonate shell, rather than metal.
Apple announced record new iPhone sales in the opening weekend, with 9m of the handsets exchanging hands. However, the company did not break down what percentage of those sales were iPhone 5s, and what was iPhone 5c, leading to suggestions that the plastic handset was less popular than expected.
That may well have been reflected in in-store pricing. Best Buy's discounts are the most draconian, but Walmart pushed the iPhone 5c out of the gate at $20 under Apple's recommended price. Target also has the iPhone 5c for $79.99 with a new agreement. Update: RadioShack has chimed in with a $50 cut on the iPhone 5c this weekend as well.
Update 2: Walmart has further discounted the iPhone 5c, now asking just $45 for the 16GB entry-level model with a new, two-year agreement.
In contrast, the iPhone 5s continues to command its $199.99+ price tag, and supplies of the handset – in coveted gold, anyway – have been slim.
The likelihood of any retailer individually detailing iPhone 5c sales is slim to none, with Apple tightly controlling sales figures. According to a company spokesperson, Best Buy opted to discount the iPhone 5c "to drive traffic" to it specifically, though it will also offer a similar deal on Samsung's Galaxy range.
There's more on the iPhone 5c in our full review.
VIA ABC News