iPhone 5s outselling 5c 2-to-1 tip analysts as orders slashed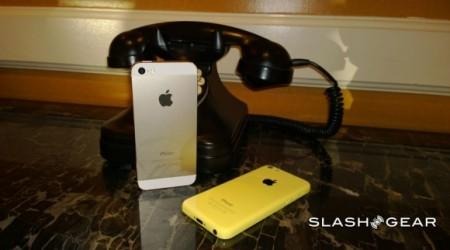 Apple's iPhone 5s is outselling the cheaper iPhone 5c by more than two to one, market watchers estimate, amid reports that the Cupertino firm has slashed production of the plastic-bodied model. Demand for the iPhone 5c, which replaced the iPhone 4S at the $99-on-contract price point, has fallen significantly short of Apple's expectations, it's claimed, and while the two new handsets set sales records in the opening weekend of availability, the bulk of that interest is believed to be around the iPhone 5s.
At the launch of the iPhone 5c, which replaced what many assumed would be the iPhone 5 offered at a more affordable price, Apple insisted that it believed there was a distinct market for a more playful, colorful device. Now, however, the company is said to be warning suppliers Pegatron and Hon Hai's Foxconn that it won't need anywhere near as many handsets in Q4 as previously expected.
The cuts impact Pegatron the most, since the company produces the bulk of the iPhone 5c handsets Apple buys; that agreement was initially seen as a positive one for the firm, stealing Apple orders out from under arch-rival Foxconn. Pegatron's production will be cut by "less than 20-percent" sources say, while Foxconn – which is believed to produce around a third of the handsets – will be tasked with making a third less than previously ordered.
Orders of parts are said to have been halved from individual suppliers, which could either indicate a stockpile of components that needs to be worked through, or that Apple expects the overall production rate of the iPhone 5c to remain reduced for some time into 2014.
Apple confirmed initial sales figures for the newest iPhone line-up, but declined to detail numbers for individual models. That hasn't stopped analysts from making their own predictions: they generally range from Consumer Intelligence Research Partners guesstimate of 2-to-1, AllThingsD reports, through to 2.5-to-1 according to Canaccord Genuity, Reuters reports.
The wavering interest raises questions as to whether Apple segued too closely into the realm of "cheap iPhones", despite comments by Phil Schiller earlier this year that the company would stick to its premium approach. A budget device "will never be the future of Apple's products" Schiller insisted back in January, pointing out that while the company may have 20-percent of the phone market, it also gets 75-percent of the profit, and would be unlikely to do anything to undermine that ratio.
Still, it's also possible that Apple's mistake was expecting a brand new – albeit effectively a redressed iPhone 5 – handset would do considerably better than the iPhone 4S did in 2012, when it was shifted from flagship position down to the mid-tier point. Numbers from Consumer Intelligence Research Partners indicate 64-percent of buyers opted for the iPhone 5s while 27-percent went for the iPhone 5c (9-percent opting for the iPhone 4S, now offered free on contract) this year.
In 2012, however, the analysts say 68-percent of the early sales were for the iPhone 5, with 23-percent opting for the $99-on-contract iPhone 4S, and 9-percent for the free-on-contract iPhone 4. The iPhone 5c seems to have done a little better than the iPhone 4S did last year, but not significantly so, suggesting that Apple's expectations that the market would want color were over-ambitious.