Unreal Engine 4 demoed with NVIDIA GeForce Titan Z to dazzle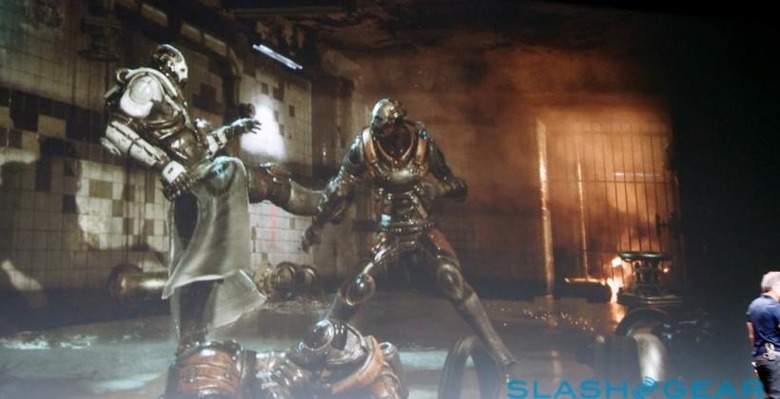 This week it was announced that NVIDIA will be working closely with Unreal Engine 4 to make full use of the new NVIDIA GeForce GTX Titan Z. This next-generation graphics processing card takes what was with the GeForce GTX Titan and the Titan Black, and ramps the whole works up once again. This GPU was introduced at NVIDIA's annual GPU Technology Conference and Unreal Engine 4 will be manning the demoes, so to speak.
Onstage at the conference, no less than NVIDIA CEO Jen-Hsun Huang let it be known that the NVIDIA GeForce GTX Titan Z will be pushing out processing power with two Kepler GPUs and a whopping 12GB of dedicated frame buffer memory. This beast works with two GK110 chips, running 5,760 processing cores in all.
As Jen-Hsun made clear, Titan Z is essentially a supercomputer processor that'll fit under your desk. Utilizing the game engine Unreal Engine 4, introduced officially just this past week at GDC 2014, JSH showed a number of NVIDIA GameWorks-optimized elements.
Above you'll see what it means to be rolling with NVIDIA GeForce GTX Titan Z. This demo is being run entirely by said card and shows off the full force of NVIDIA's collection of game-aimed technology available for developer use in GameWorks.
If for some reason you're unable to watch the video above, here's what you're missing: robots fighting – here we're in a subway station with realism that's beyond striking. If this is what the next generation of gaming graphics looks like, we're all about heading there as soon as possible.
Also demoed on stage was what NVIDIA described as the world's first real-time unified physics solver. Here you'll see details in fluid, cloth, solid bodies, all made real at the same time. Simulated in real-time, it's difficult to believe this isn't all created beforehand.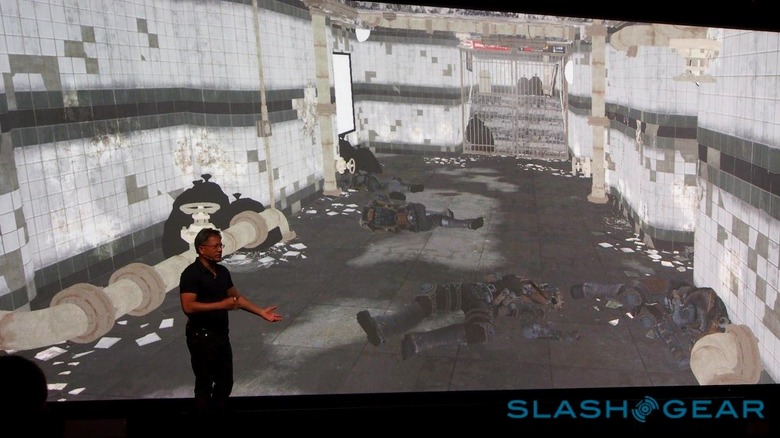 Stick around as we continue to see what NVIDIA has in store for the upcoming graphics-developing season. It's time for NVIDIA GeForce GTX Titan Z, but more than that – it's time for NVIDIA to continue pushing the gaming universe into the future with NVIDIA GameWorks' full suite of ground-breaking technologies.