Unreal Engine 4 video demoes released in full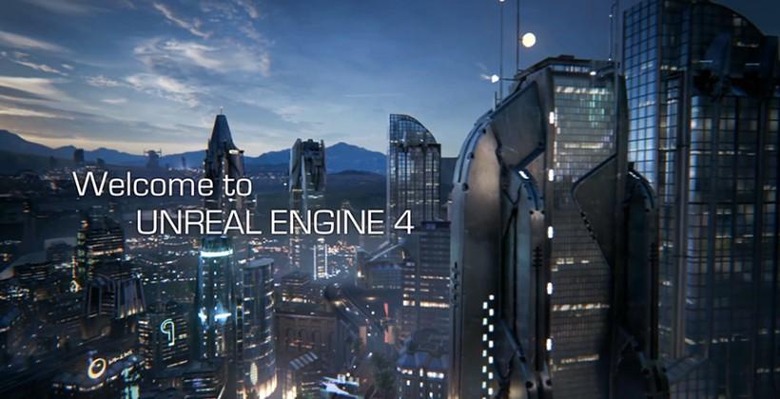 Today none other than Epic Games founder and head Tim Sweeney introduced Unreal Engine 4 in its entirety to GDC 2014. According to Sweeney, we'll be seeing the entirety of Unreal Engine 4 released, including Unreal Editor working with it in ready format as well as UE4's complete source code (in C++) available through GitHub. This release includes a $19 a month subscription fee with everything above.
Straight from Tim Sweeney himself here first is a message on Unreal Engine 4. Delivered in its entirety, this engine will drive the next generation of games for developers hoping to be on the cutting edge – of course. This release is aimed directly at game developers, while the next step will be from game developers to the gamers themselves.
Next you're going to see a massive demonstration of all the capabilities that'll be included in Unreal Engine 4. This shows items like full-scene HDR reflections, post-processing effects galore, physically-based shading, and GPU particle simulation and collision.
Next you'll see an Unreal Engine 4 Editor Tutorials playlist. This list shows everything the developer will be able to do with these new tools from the start. Fun stuff, but far from the final product.
Let us know if you're all about Unreal Engine 4 for your next big gaming title and we'll see what you're creating. Meanwhile have a dive into our Unreal Engine tag portal as well as our recent timeline below. We're at GDC 2014 all week, stick around our GDC tag portal for more!