SteamOS: gaming titans John D Carmack, Tim Sweeney, and Johan Andersson react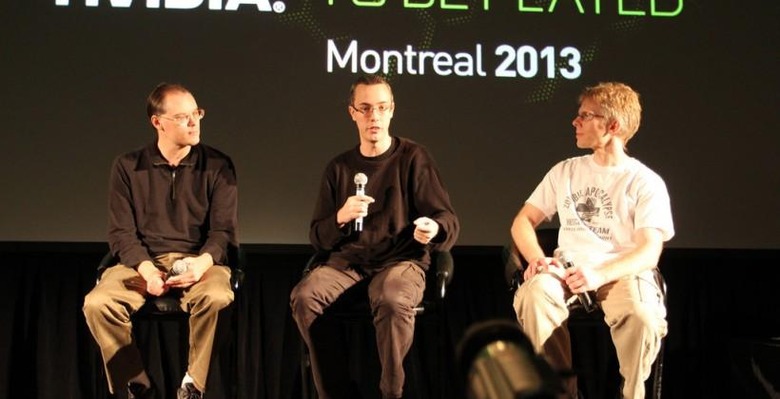 This week the folks at NVIDIA have put three of history's biggest names in gaming development on stage together, and one of the key questions put to them right off the bat stuck in Valve's SteamOS. John D Carmack, co-founder of id Software and CTO at Oculus VR (with the Oculus Rift), Tim Sweeney, founder of Epic Games, and Johan Andersson, Technical Director of Frostbite at EA DICE have spoke up on how they perceive not only Valve's newest push for Steam Machines and SteamOS, but in the original release of Steam as well – back when each of their gaming companies had to react to it in the first place.
Each of these gaming history-makers have essentially suggested – or admitted, so to speak – that they're in no position to doubt Valve's ability to predict the way the industry is moving. Noting how each of them had a similar reaction to Steam when it was first released – certainly a dash of doubt at least – they've all come around. Have a peek at their reactions here and see what you make of them.
We've had our own taste of SteamOS over the past several weeks and have come away impressed. Even without seeing the software in action, the abilities we already have with Steam, Big Picture Mode, and even the interaction between Steam and NVIDIA SHIELD we've seen just this afternoon are making the case for Steam Machines well before they're released to the market. SteamOS already exists – it's running on Windows, it's running on OS X, and it's running on Linux.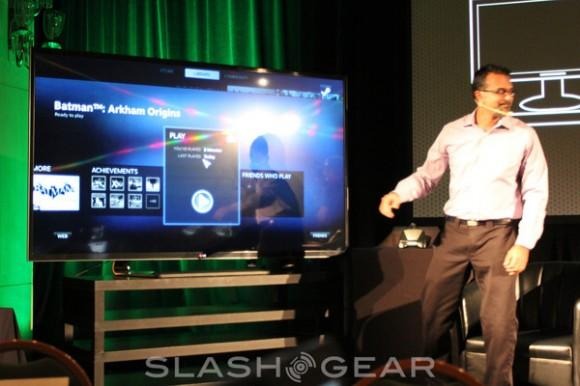 When the real operating system SteamOS is released, NVIDIA will also be inside. The early demo Steam Machines will be running NVIDIA GeForce GTX graphics right out of the box – these guys know that, and they've attended this NVIDIA event to support the likes of G-Sync with the G-Sync module specifically, but they're no stranger to the possibilities with SteamOS in the near future.
NOTE: NVIDIA has also revealed this week that SteamOS will have NVIDIA developer tools with GameWorks from day one.
Have a peek at the rest of our SteamOS tag portal to see more on the history of this software to see where it's going as well – take a stab at figuring out the future of Valve and the gaming industry as well – especially as it rests in the living room. Also stick around the NVIDIA tag portal here on SlashGear for more information straight from the release at this week's Canada-based event series.