Twitter adds night mode option to iOS app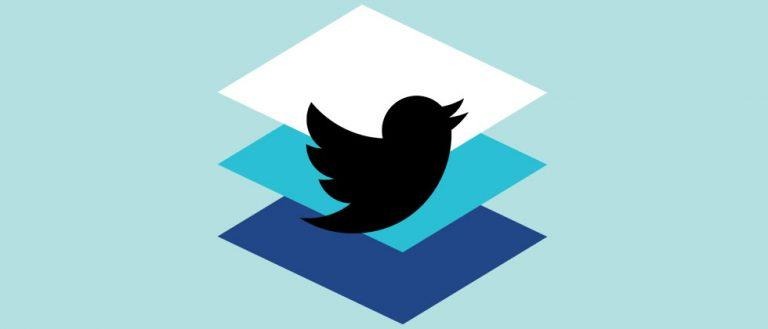 If you're one of the many, many smartphone owners who uses their device in bed before falling asleep, especially for browsing Twitter, there's good news on the way. The social network seems to be catching on to the growing trend of "dark modes" available on various OSes and apps, and introduced a "night mode" option to its own mobile app last month, albeit only on Android. iOS users may soon get in on the eye-saving goodness, as dark mode has arrived on the latest beta version of Twitter for iPhone.
The dark mode option is currently only available to confirmed beta users, so if that isn't you, you'll need to sit tight for a bit longer. Those that do have access will find the option in settings, under display and sound. Just tap the toggle to turn the Twitter app from a bright white screen to one with a dark navy and blue UI.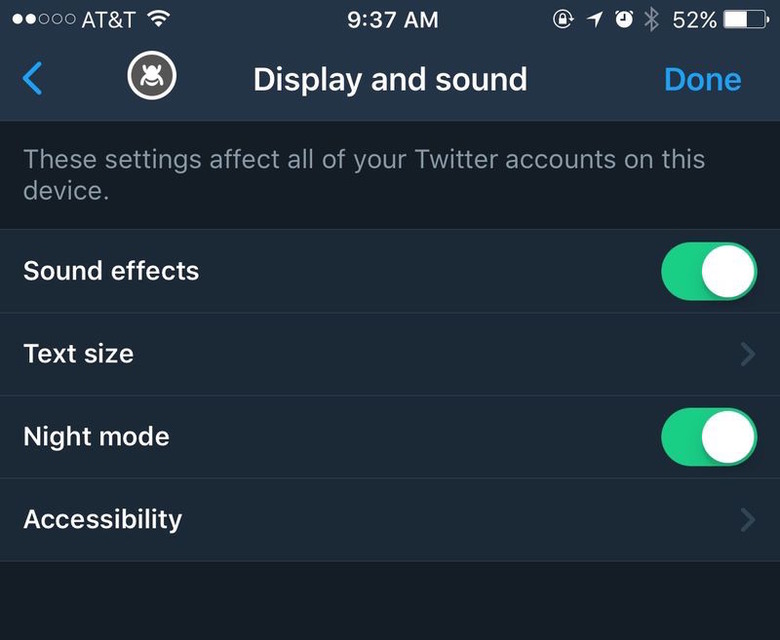 This feature makes it much easier to use the app at night, but there's currently no options to have it switch between dark and light based on the time of day. If you want to go back to the standard white UI at any time, you'll have to switch it back yourself.
Unfortunately there's no mention of when night mode will be available to everyone, but there was about a two month wait between appearance in the beta and the final release on Android.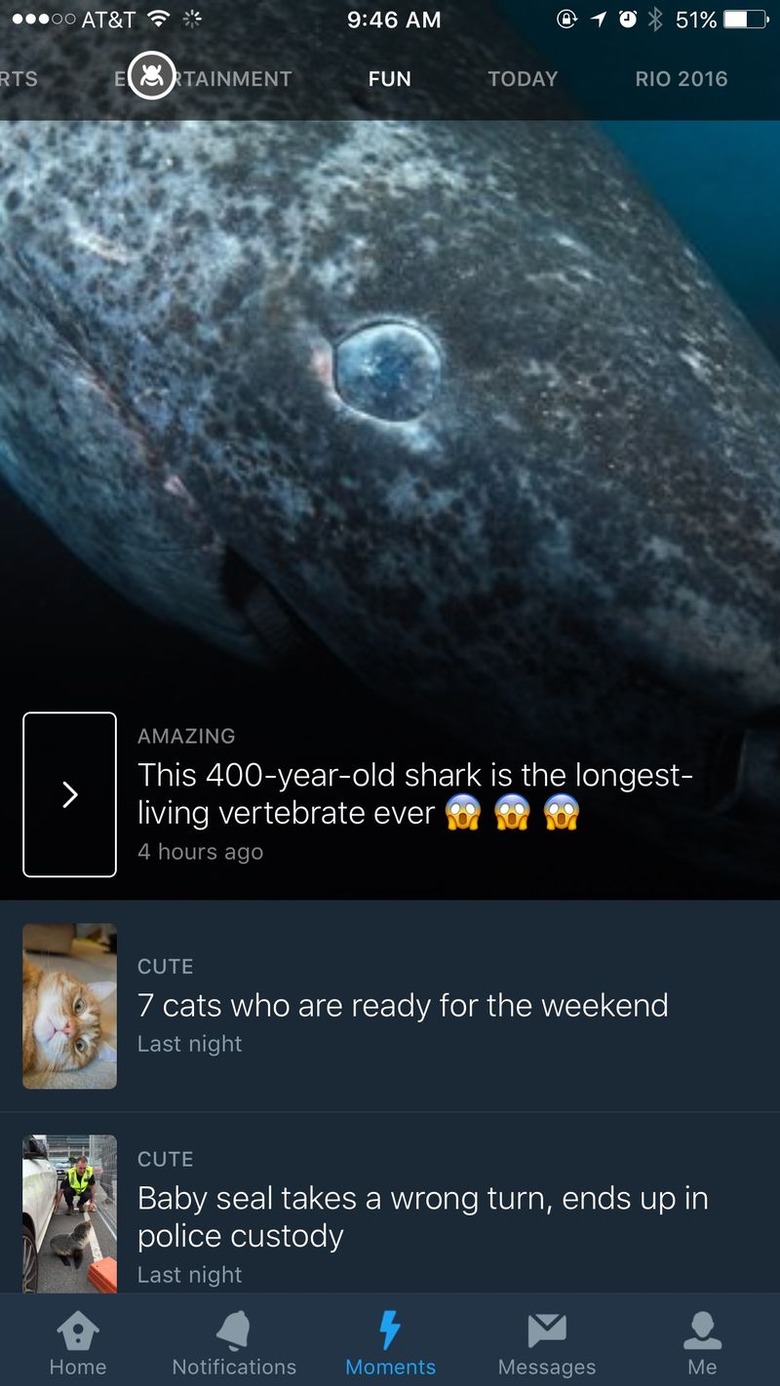 Dark and night modes are becoming more prevalent in apps, not only because it's less harsh on the eyes in the dark, but the reduction of blue light has been found to make it easier for users to fall asleep, and less disruptive of their sleep cycle. Amazon's Kindle Fire tablets are among the most recent to add this feature, and while Apple added a Night Shift option to iOS in March, there's evidence the upcoming iOS 10 will include a dark mode option for the entire UI.
SOURCE The Verge