Amazon Fire tablets get night-friendly display mode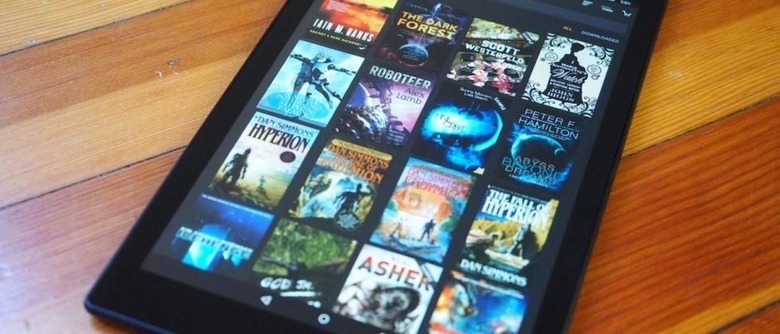 Amazon is pushing out a software update to its Fire tablets, and among the features it brings is one becoming increasingly common — a nighttime-friendly mode that reduces blue light output to increase one's odds of falling asleep. The idea is that blue light makes it harder to fall asleep, and thus the nighttime use of tablets and phones disrupts one's sleep quality...unless they have this kind of display mode.
With Blue Shade, the new feature Amazon is adding to its tablets, the amount of blue light is reduced as the color temperatures are skewed toward the warmer side. Staring at this screen will make it easier to wind down for the night and, eventually, fall asleep. Those in dark rooms will also have a new ultra-low brightness level.
This change is coming to Kindle Fire tablets running the Bellini build of Amazon's OS. Those using 2014's Fire tablet lineup will get the features after they upgrade to Bellini sometime in future months, though Amazon isn't being precise with dates.
In addition to Blue Shade, Bellini slates are also getting new Activity Center parental tools, enabling parents to see what apps their kids have been using and how long they've been online. The update will also bring a kid-friendly Internet browser called Kid Browser that limits users to 40,000 whitelisted websites, curated YouTube videos, and any exceptions their parents manually add.
SOURCE: Venture Beat