Trucks and SUVs give Detroit Auto Show 2018 its mojo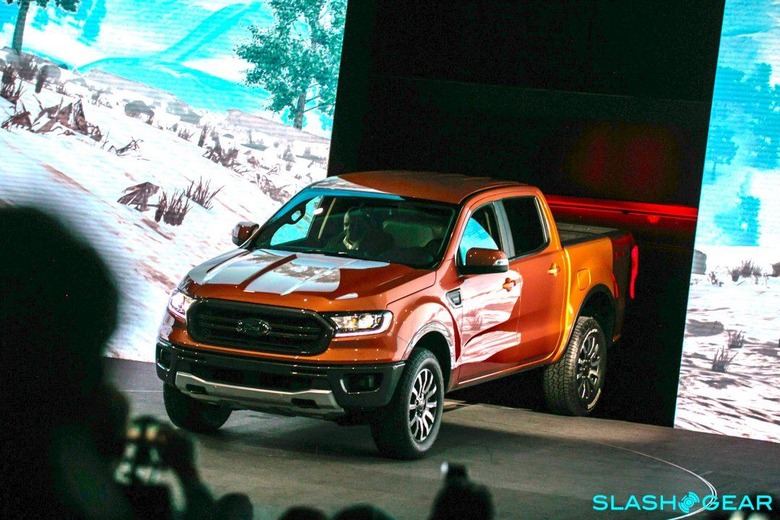 It should probably come as no surprise that in a city like Detroit, trucks dominated the auto show. All the same, with CES increasingly counting car news among its gadget pageantry just a week prior, there were questions from some quarters as to whether the North American International Auto Show 2018 would have any news left. Turns out, Detroit still had some aces up its sleeve, both domestic and foreign.
It's definitely been a year for new trucks, with some of the biggest names in the segment coming in for a refresh or even a complete relaunch. Ford had been teasing the all-new 2019 Ranger for a full twelve months – it warned us the nameplate was returning to the US at the NAIAS 2017, indeed – and wasted no time once it had our attention.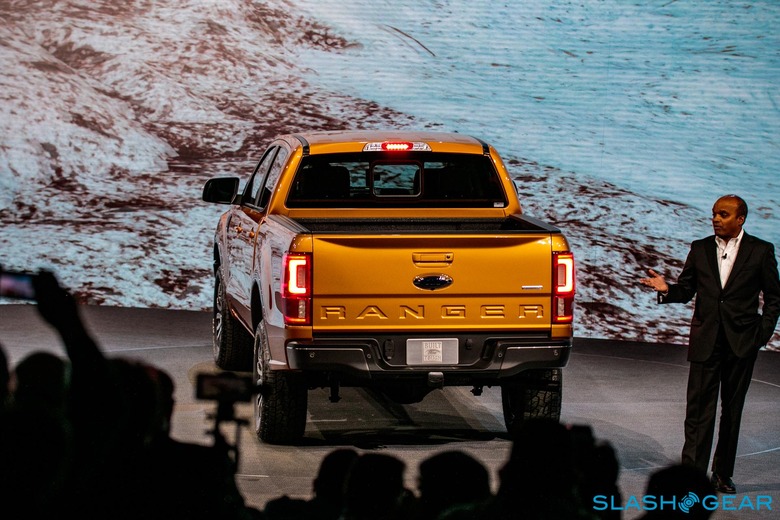 Smaller than the F-150, and arguably much more focused in its target audience, the new Ranger may be more compact but Ford is insisting it's no less capable. Still, there'll be fewer configurations on offer – just the one wheelbase, with two bed lengths depending on whether you go for SuperCrew or SuperCab – and a single engine. The 2.3-liter EcoBoost and its 10-speed automatic pairing should do the job, but we can't help but wonder what a Ranger Raptor might look, sound, and drive like.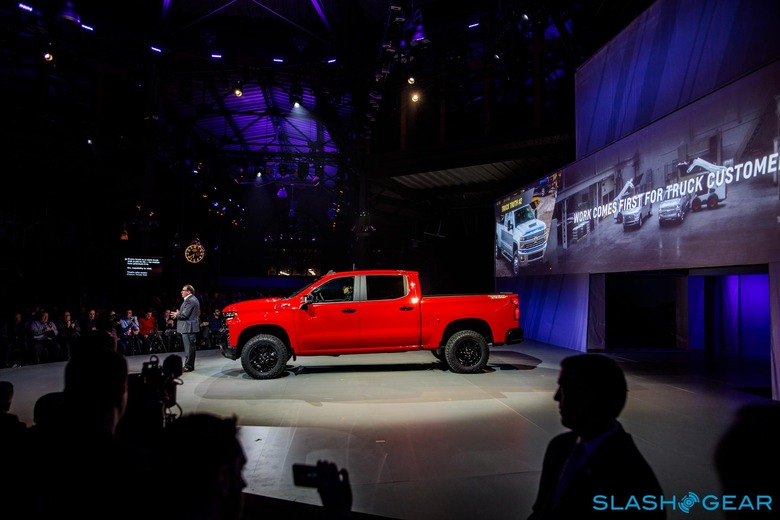 Not to be outdone, Chevrolet had some truck news of its own. The all-new 2019 Silverado is the automaker's retort to the F-150, and Chevy didn't stint on the snark at its aluminum-bodied rival's expense (despite using a fair amount of the lightweight metal itself). That's helped cut bulk, while an extra injection of technology should help raise the new Silverado's stakes in the premium segment, somewhere Ford has demonstrated comprehensively that well-heeled buyers aren't only looking for luxury in their sedans any more.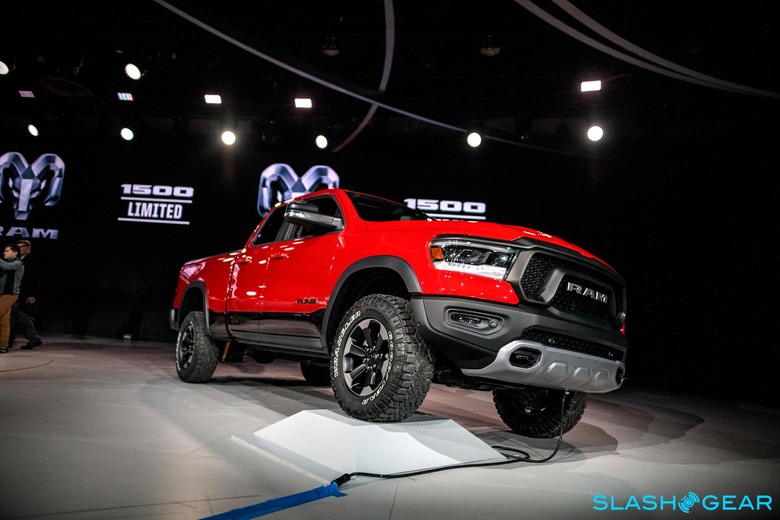 Then there's Ram. The 2019 Ram 1500 raised a few eyebrows with what look to be some Tesla influences showing: the dashboard of the new pickup is one huge 12-inch touchscreen, while under the hood there's now a 48V mild-hybrid system. Admittedly, Elon Musk probably wouldn't approve of the 3.6-liter V6 or 5.7-liter HEMI V8 it's connected to, but for truck drivers it'll mean better economy and a useful boost in torque.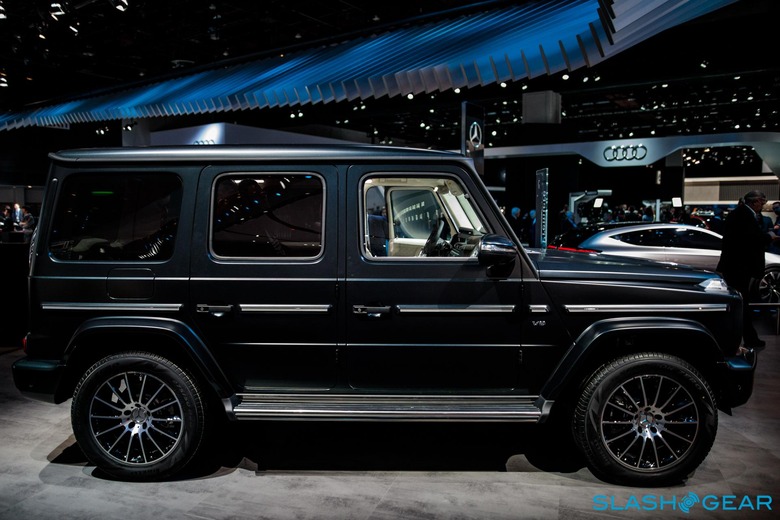 The other big name to get a notable revamp comes from further afield, however. The 2019 G-Class may have a Mercedes-Benz three pointed star on its squared-off nose, but its biggest market is the US, and that made Detroit the perfect spot to reveal the all-new SUV. Somehow only in its second official generation – despite almost forty years on the road – the new G-Wagon treads a careful line between revolution and evolution.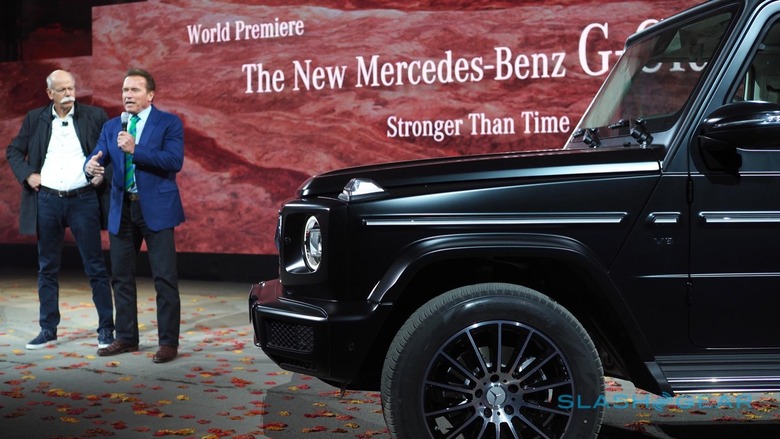 Outwardly, the design is pure G-Class. Mercedes brought Arnold Schwarzenegger along to the launch, but even the Terminator's lantern jaw pales in comparison to the G-Class' set-square styling. Look closer, though, and you see the changes, while the interior is a serious shake-up inspired by the E-Class and S-Class, including much of their switchgear, infotainment, and seating. For now there's just a single model, the G550 V8 biturbo, for the US, but we're already dreaming about what AMG might do to it.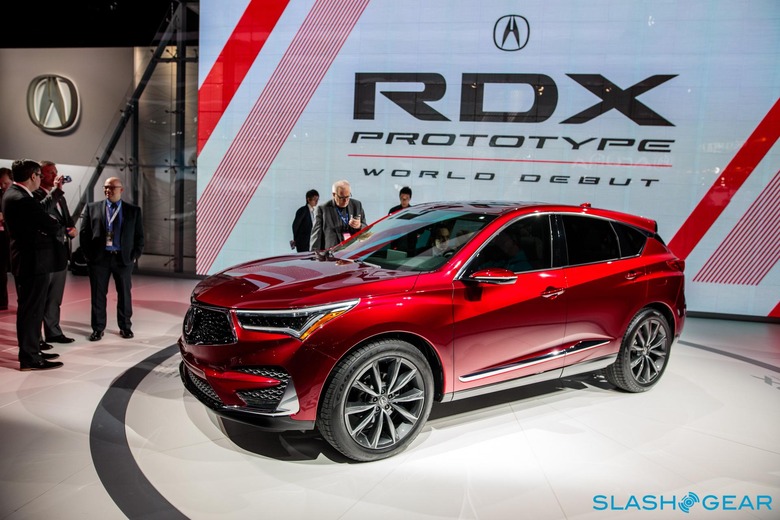 So much for the production models: what about the concepts? Several automakers brought along their vision of the next-generation of SUV to the show this year, ranging from the outlandish to the almost-market-ready. Falling into the latter category, for example, is the 2019 Acura RDX Prototype which, despite the name, is about as close as we're going to get to the real SUV due to arrive later in the year. That distinguishes itself by virtue of styling and infotainment tech borrowed from not one but two earlier Acura concepts.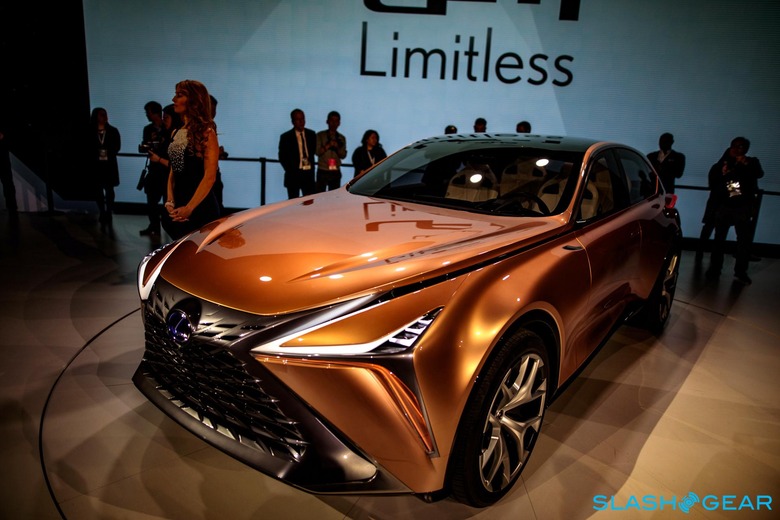 Straying further from practical is the Lexus LF-1 Limitless. As crossover SUVs go its an oddball, certainly: it might look like a jacked-up station wagon, but it's rear-wheel drive only. Lexus seems to be planning for the day when today's crossover-loving Millennials and Gen-Xers graduate into something more grown-up, but aren't willing to drive a stodgy old sedan. Little else would explain the LED-illuminated grille surround and high-tech interior.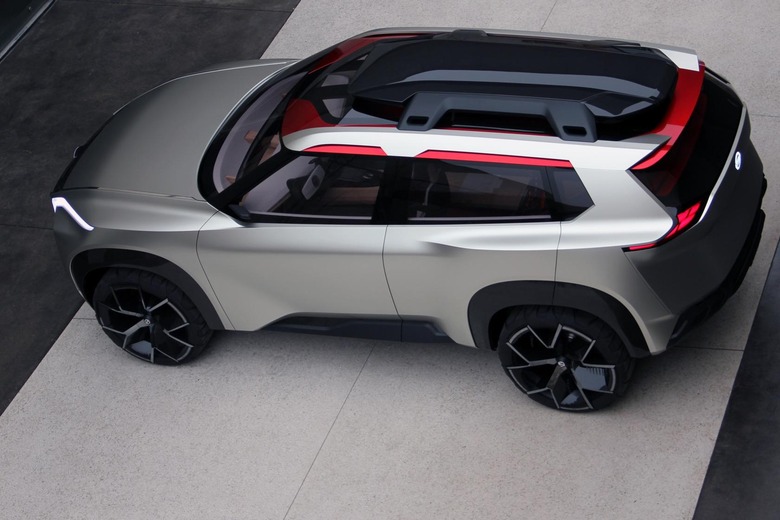 Then there's the Nissan Xmotion. If you've ever looked at the SUV in your drive and thought "I wish there was a talking koi carp swimming through my dashboard to give me points-of-interest information" then this is the truck for you. Thoroughly conceptual in nature, yet previewing – so Nissan insists – its design language and tech offerings from 2020 onwards, the bulky, bulging SUV brings traditional Japanese artistry together with masses of tech (not least the chatterbox fish).
If there's a takeaway from this years Detroit show, it's that for all that CES 2018 may have expanded its remit, there are some things which are still considered true auto territory. In a week dominated by trucks and SUVs, the message is clear: gadgets may be great, but nothing's quite so important as practicality when it comes to getting the job done, whether that be transporting family or headed to a work site.

Find all the Detroit Auto Show 2018 news in the SlashGear Cars hub!