Acura may be calling this 2019 RDX Prototype just a "first look" at the design of its upcoming third-generation RDX, but make no mistake, there's more here than simply hints and teases. The SUV, unveiled at the Detroit Auto Show 2018 today, is Acura's most extensive redesign in a decade, and brings previously concept-only features like the Acura Precision Cockpit infotainment system into production.
It's an important vehicle for Acura to get right. The RDX is one of the automaker's most popular models, sitting pretty on five consecutive years of record sales, and seven straight years of sales growth. You can figure, therefore, on the details being pitch-perfect by the time the 2019 RDX production model arrives later in the year.
Before that, though, we have this: the 2019 Acura RDX Prototype. Borrowing styling from the Acura Precision Concept, it's based on a new, Acura-exclusive platform with the promise of a lighter and significantly stiffer body and a new chassis. It has a new engine, too: a 2.0-liter DOHC VTEC Turbo, that's paired with a 10-speed automatic transmission.
For the 2019 model year, Acura is bringing back the Super-Handling All Wheel Drive (SH-AWD) system top the RDX. That means torque-vectoring technology borrowed from the NSX, with a new rear differential that has a 150-percent larger maximum torque capacity compared to the outgoing RDX. On the options list will be an Adaptive Damper System with driver-selectable drive modes: Sport, Sport+, Comfort, and Snow.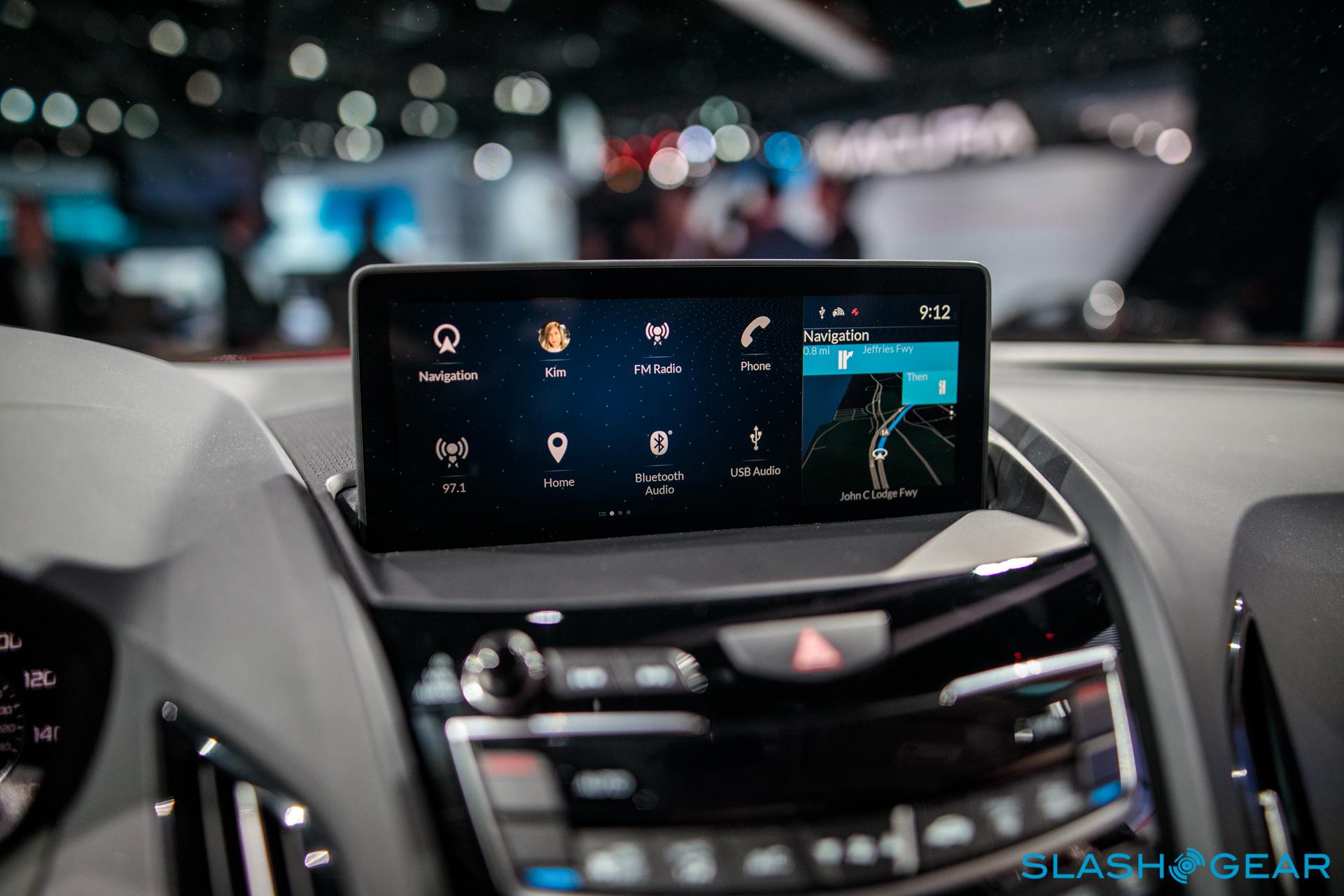 The big news inside, though, is the infotainment interface. Acura previewed just what it intended with the Acura Precision Cockpit concept, and now that's graduating to production. Android-based, it uses a 10.2-inch Full HD display mounted on top of the center console, comfortably within the driver's line-of-sight. Rather than using touch on that screen, though, you interact with a touchpad mounted down by the shifter.
Touchpads in cars have been met with middling feedback, to be frank, but Acura's approaches things slightly differently. Rather than acting like a computer mouse, each point on the display is mapped to a specific, fixed point on the touchpad. Tap the top right corner of the touchpad, and you trigger the icon in the top right corner of the display. The goal is to be able to navigate without looking down, or at where you're pressing; there's also a completely redesigned software UI, and a new natural language voice recognition system.
Other improvements in the cabin include a 16-channel, 710 watt Acura ELS Studio 3D audio system. That has four ultra-thin speakers mounted in the roof of the car, and was developed by Panasonic and tuned by Grammy-winning music producer and longtime Acura partner, Elliott Scheiner. The seats are now power sports seats, with a matching sports steering wheel, and there's plenty of Napa leather, brushed aluminum, and open-pore Olive Ash wood.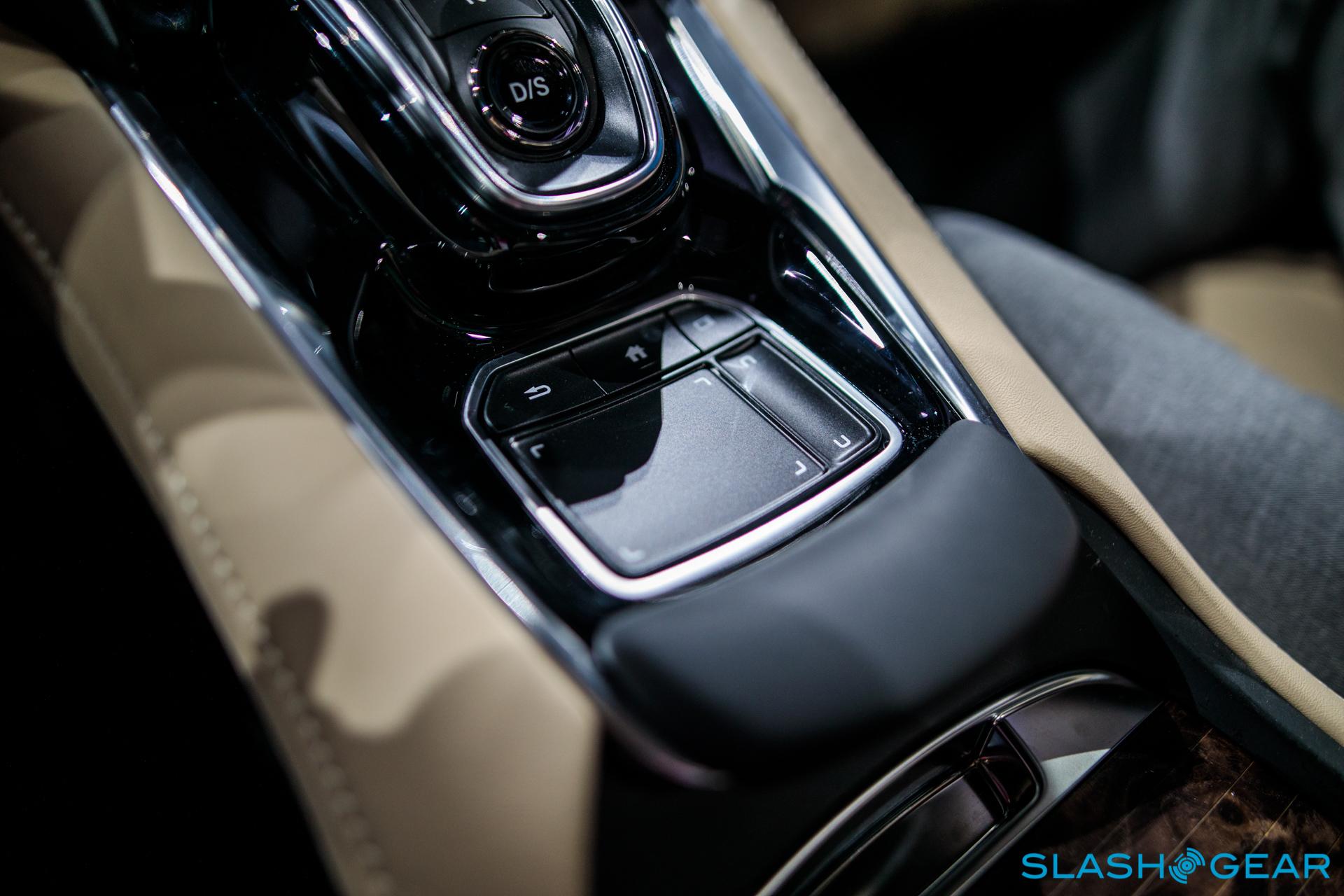 Acura has extended the 2019 RDX's wheelbase, and so there's more space for the five people onboard. Front seats are heated and ventilated, with 16-way power adjustment on both sides. An ultra-wide panoramic sliding moonroof will not only be the largest in the segment, but standard on all models. So too will be AcuraWatch with its mixture of safety and driver-assistance technology; a 4G LTE WiFi hotspot, hill start assistance, surround-view cameras, parking sensors, and a rear cross-traffic monitor with blind spot warnings will be optional.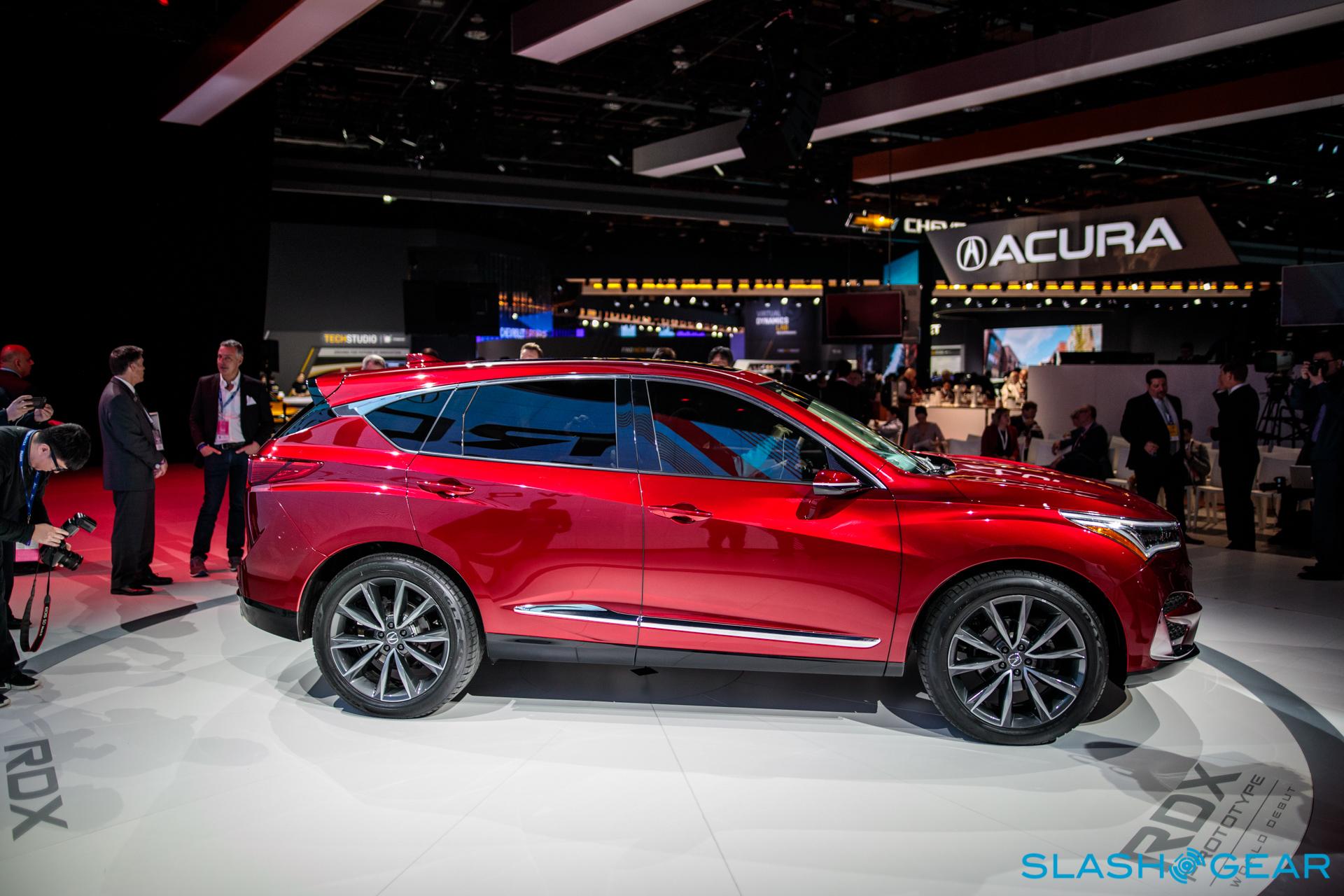 Out of the gate, Acura will be offering an A-Spec trim of the 2019 RDX. That's part of the automaker's decision to make an A-Spec of every core model in its line-up from hereon in. Whether you opt for it or not, figure on the big new corporate grille, all-LED exterior lighting, and a 2.5-inch longer wheelbase.
Sales of the third-generation 2019 Acura RDX will kick off in mid-2018, the automaker says. Pricing will be confirmed closer to launch.