Toyota hunts RAV4 EV buyers as eco-SUV sales stall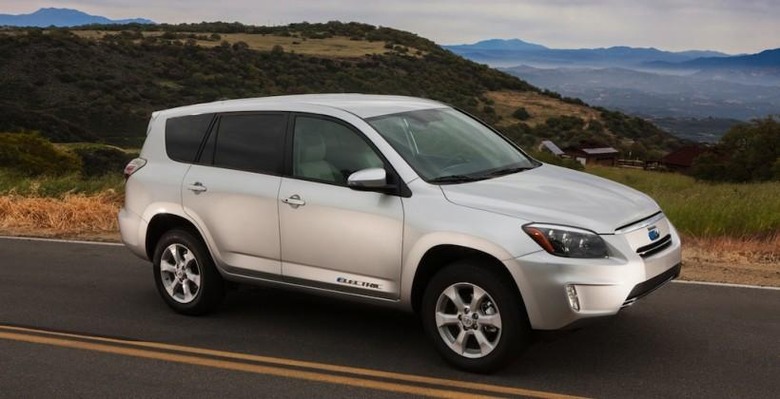 Toyota will cut the cost of financing to boost sales of its electric vehicle range, the company has confirmed, after demand for models like the RAV4 EV proved less enthusiastic than predicted. The Japanese company had aimed to shift 2,600 RAV4 EVs – priced at around $50,000 apiece – by the end of next year, though sales from September 2012 to July 2013 amounted to 709 cars. Toyota isn't alone in struggling to sell its EVs, however, with suggestions that there is a growing "two-tier" market for the low-emission vehicles in which Tesla is leading while others struggle.
2014 RAV4 EV buyers in select markets will get a choice of new leasing options – such $299 a month over three years – or zero-interest loans, a company spokesperson told Bloomberg. The promotions – described as "tactical, reinforcing our value and focus on keeping our products competitive in the market" by Toyota's Carla Schaffner – will only be offered in San Francisco and Los Angeles, however, where state emission limit rules are strictest.
Toyota's cuts aren't the only indication that the EV market hasn't quite lit up the way some expected it would. Earlier this month, Chevrolet announced that the Volt would get a 13-percent price cut in an attempt to boost demand, while Ford has slashed the Focus EV by 10-percent for 2014.
Back in January, meanwhile, Nissan added an entry-level version of its Leaf EV to encourage first-time buyers to consider the car.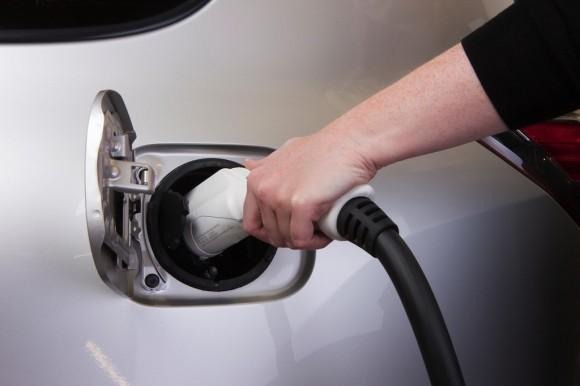 Ironically, as Toyota hunts for sales, the company that actually provides the RAV4 EV's battery packs and motors – Tesla – has been forced to run production lines around the clock in order to meet demand for its high-end all-electric cars. The company, which saw a $50m investment from Toyota, announced record sales of the Model S in its latest financial quarter, despite costing around double the sticker price of the RAV4 EV.
That, and a tentatively warm response to the BMW i3, the German car company's first all-electric option, has led to suggestions that the EV market is dividing into two layers: the mainstream, struggling to find buyers, and the premium end, where interest remains strong. Although the i3 will be priced from around $42,000 when it arrives in the US, that will be a considerable step up from the sort of compact city-cars it is scaled to match.
Toyota, which dominates current sales of EVs and hybrids in the US, has also warned that the Prius may fall short of targets this year.
"We're still evaluating the market demand for EVs" Toyota's Schaffner said in a statement. The company aims to release a fuel-cell powered model in 2014, broadening its portfolio of power supply types in the process.