Prius Sales May Fall Short Of 2013 Goal, Says Toyota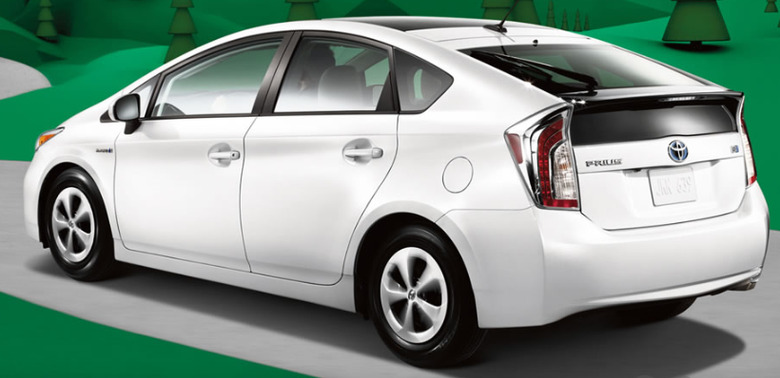 Toyota saw high Prius sales last year, moving over 230,000 vehicles, something that made it bump its sales forecast in 2013 to about 250,000. Such ambitions may have to be adjusted, however, says Toyota's CEO in North America Jim Lentz. Prius sales in the first quarter of 2013 fell 8.4-percent largely due to a similar drop in gas prices, slightly exceeding 55,000 cars.
The current sales ambition of 250,000 represents a growth increase of 5.6-percent over last year, a target that isn't being reflected in the year's numbers so far. Reports Bloomberg, which interviewed Lentz last Friday, gas prices are just under 10-percent lower now than they were this time last year. Because one of the big selling points for hybrids is the fuel savings, sales ebb and flow with fuel costs.
Said the CEO during the interview: "It'll be a challenge. We'll continue to push Prius and Prius family, but if it ends up that demand is less than the sales forecast, that may be adjusted." The Prius family, as he calls it, is composed a few different offerings, including the hatchback, wagon, plug-in, and subcompact. All is not bad news, however, with Toyota seeing current hybrid owners purchasing second hybrids.
As we reported on April 17, Toyota – alongside its Lexus luxury brand – have sold just shy of 2 million hybrids in the United States, with that number growing to 5 million when adding in global sales. Combined, both brands offer a dozen hybrid models in the US, including the Camry Hybrid. By 2015, the manufacturer wants to add 18 additional hybrid models on top of its current fleet.
[via Bloomberg]