2014 Chevy Volt getting 13% MSRP drop to increase sales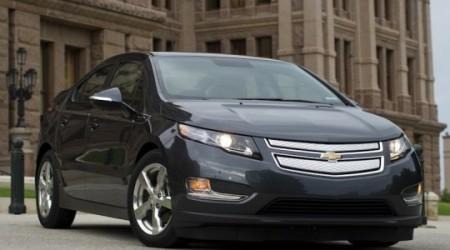 Chevy Volt sales have been stagnant to say the least, with inventory at double the healthy level at a 140-day supply of Volts just lying around waiting for owners. To combat this and get the car selling again, Chevy has announced that the 2014 model of the Volt will see a 13% price drop compared to last year's model.
This brings' the price of the 2014 Chevy Volt to $35,000, which is still a bit on the expensive side, but we wouldn't be surprised if your negotiating skills could put you at a lower price tag in the end. Of course, there are also federal and state incentives that could bring the price down to just $27,500 if you ask nicely.
However, the Nissan Leaf is still a bit cheaper, with a starting price tag of $28,000, but the Volt isn't alone. The 2014 Ford Focus Electric will cost $35,000 as well, making the two cars one of the more expensive electric models that will soon come to dealers this year.
Of course, the Tesla Model S is far more expensive, but the car gives you the added benefit of a full-size interior and ample trunk space in an electric vehicle, which is hard to come by these days with all of these hybrid and electric cars getting smaller and smaller. Of course, though, the Model S will cost you a greater amount overall.
Furthermore, the Volt also has to compete with other Chevy vehicles, like the Cruze, which also boasts fuel-efficient technology, but costs half as much as the Volt. Of course, the Volt can save a few more MPGs than the Cruze, but if you're saving quite a bit of cash, we have a hard time not picking the Cruze.