Chevy Volt sales stall leaves inventory double "healthy" levels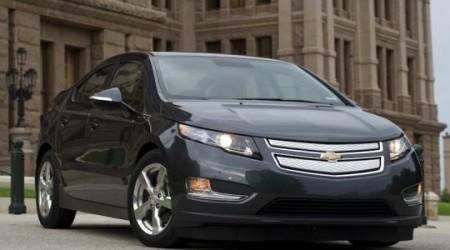 Chevrolet's first attempt at a true hybrid vehicle isn't going so well, and the company is boosting incentives just to get the cars rolling off of dealership lots. It turns out that Chevrolet has way too many Volts lying around, mostly due to the fact that Chevrolet is churning them off of the assembly line, but no one is buying them.
According to The Detriot News, Chevrolet spokeswoman Michelle Malcho said that GM has a 140-day supply of Chevy Volts, which is double the amount that many analysts say is "healthy," and even then, 70 days worth of inventory is still on the high side to some car dealerships. Obviously, this isn't a good sign for the Volt.
To try and get the hybrid cars rolling off the lots, Chevrolet has dropped the price of the 2012 models by $5,000, and $4,000 for the 2013 models in order to make room for the 2014 models. This means you'll be able to grab a 2012 Volt for a $39,995 base price, supplemented by up to $7,500 in tax credit and a new $5,000 incentive.
Of course, the electric and hybrid vehicle market is extremely competitive, and it seems as if Chevrolet can't quite compete with the likes of Toyota, Nissan, and other electric and hybrid car makers. The Nissan Leaf recently saw a price cut down to $28,800, undercutting the Volt by a few thousand dollars.
However, Chevy Volt sales are up 1.4% through May compared to the same five months last year, but alas, sales have also fallen for the past three months compared to the same period last year. Chevy is well aware of the lower prices on other electric and hybrid vehicles, and they plan to announce pricing for the 2014 Volt later this month. Hopefully, they'll be able to introduce a lower price for the new model, but we wouldn't count on it too much.
SOURCE: The Detroit News