BMW i3 production car revealed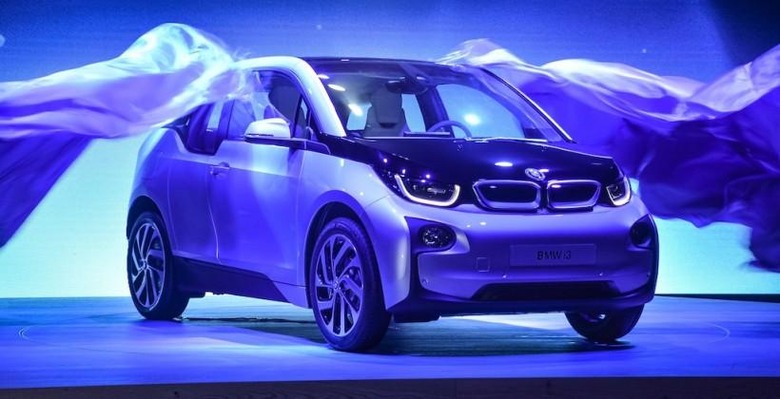 BMW has officially revealed the production BMW i3, the company's first i-Series electric car for the market, a carbon-fiber clad urban vehicle set to reach roads from November. Based on the i3 concept first shown off in early 2011, the new i3 will manage 80-100 miles on a full charge in its cheapest $41,350 form, though a hybrid-style version with a compact two-cylinder engine will effectively double that for an extra $1,150.
BMW took the wraps off of the production car at a simultaneous event in New York, London, and Beijing today, ahead of deliveries beginning in Europe this November. The US release, along with availability in China and Japan, will follow on sometime in the first half of 2014.
According to BMW, running costs for the i3 should work out roughly 40-percent less than its 320dA sedan, in Germany at least, over the first three years. That advantage could be even bigger, the firm suggests, depending on the level of local subsidies. It's worth noting, though, that the first three years of life is unlikely to include a change of the 125 kW Li-Ion batteries.
BMW i3 Concept:
Those batteries, paired with a 170HP electric motor, are good enough to propel the BMW i3 from 0-62mph in 7.2 seconds, with a top speed limited to around 93mph for what the company claims are efficiency reasons.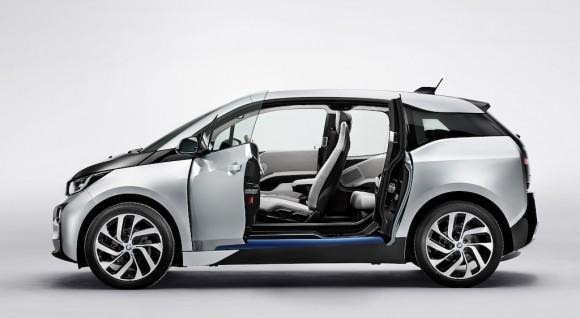 The compact "range-extender" is a two-cylinder gas engine mustering 34HP and mounted above the rear axel by the electric motor; rather than drive the wheels directly, it's used to keep the batteries charged up. BMW says that, with a full battery and a full tank of gas, drivers can expect more than 180 miles in range in regular driving.
Carbon fiber has been used to keep weight down to 1,195kg, with a passenger cell of the lightweight material wrapped around an aluminum chassis. Inside there's room for four, along with BMW's Connected Drive and 360-degree ELECTRIC systems.