This week Apple revealed iOS 6 in preview form at WWDC 2012, complete with a set of 10 features either brand new or refreshed for the future iPhone and current-era iPad. This operating system has not had many drastic changes made to it in several years, but what it has gotten this time around is several updates and completely new features that would work just fabulously for our Android devices right now. Let's have a peek at three iOS 6 upgrades we've seen this week that would be just perfect for a future version of Google's mobile OS.
Passbook
Outside of Apple's own version of Maps, the app known as Passbook is the one trump card, so to speak, that Apple will be able to tout for this new system over Android. What it consists of is basically a wallet containing many (and eventually nearly all, we can suppose), of your gift cards, airplane tickets, movie passes, and more. Inside this one central location you'll find every scannable code you'll need to get trough your day – Starbucks of course jumped right in on this situation from the start as well.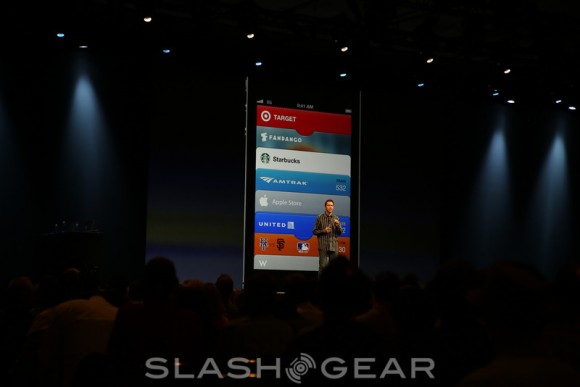 Google currently has just as many solutions for this situation as any smart device should be expected to, but with Apple taking command of this virtual wallet situation with a simplified interface and several big-name groups onboard right from the start, the market will adapt quickly. Expect your wallet to be a whole lot lighter soon – in a good way!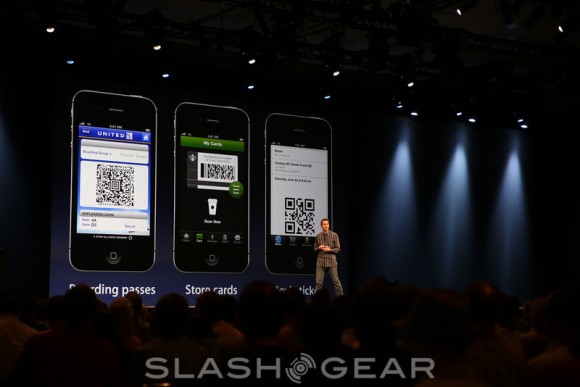 Google's current wallet situation requires NFC to work, and because NFC is not a system that's been widely adopted yet in any sense of the word, you can expect Passbook to be much more of a success right out of the box than Google Wallet's NFC-based functions have been since their inception.
Shared Photo Streams
It appears that Apple has revealed a bit of functionality that, on the surface, seems pretty cool: tap a photo in your Photo Stream, tap the Share button, and select your best buddies who also have Apple devices to share that photo with. This is called Shared Photo Streams, and Android users know it to be such a simple ability that it's basically unfathomable that Apple products didn't have it built-in from the start. On the other hand, there is a perfectly unique ability that both operating systems haven't quite latched on to yet.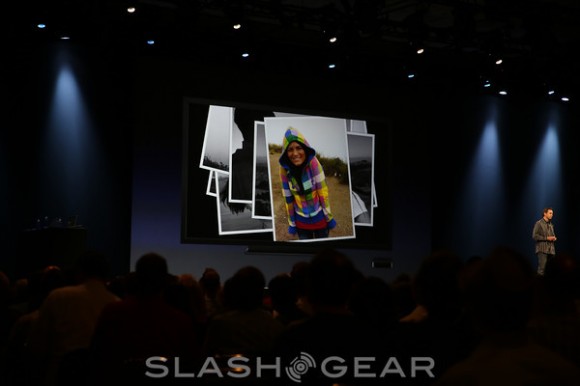 That ability is one that includes a simplified syncing of albums between different users. What Shared Photo Streams should be, and what we're sure many people watching in the audience this week at WWDC 2012 thought it was, was a way for users to take photos and have those photos show up on friends' devices automatically. While we've got the ability to sync albums between devices now, all with the same account of course, we've not yet seen a way to allow friends to see the same album built-in to an Android or an iOS device.
Accessibility and Guided Access
In iOS 6 comes Guided Access, a function which allows users to cut off access to large portions of a device while they're allowing another user to access it. This means that if you've got a game, for instance, that your little cousin wants to play on your iPad and you don't want him to get at anything other than the game, you can work with Guided Access to keep him out. Turn your hardware buttons off, turn your motion control off, turn your touch off – probably you won't want to do all three at once, but still – that's powerful.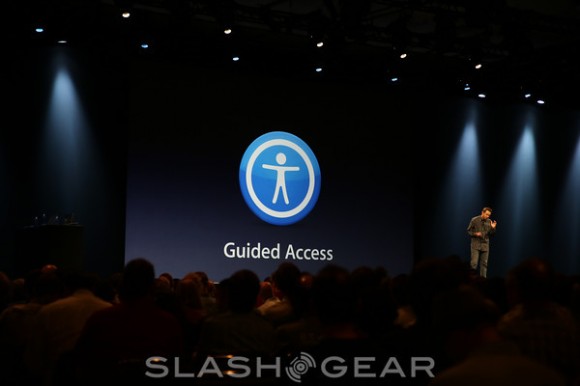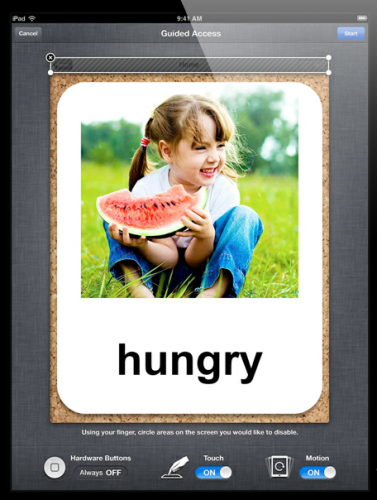 Check out the rest of our WWDC 2012 keynote news in our gigantic WWDC 2012 keynote round-up, and hit the Timeline below to continue your iOS 6 adventures as well!