The BIG Galaxy S8 rumor roundup: Release date, camera, more!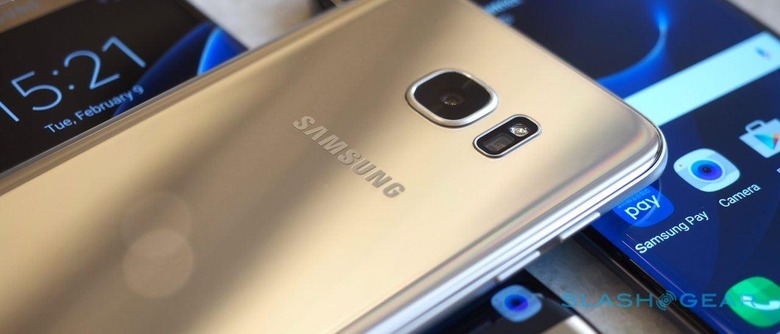 With the Galaxy Note 7 soon to be well and truly dead, it's time to turn our attention toward the Galaxy S8, Samsung's next flagship device. We're not likely to find out any official details until sometime in February at the earliest, but as always, the rumor mill has been churning and pumping out plenty of snippets in the meantime. What can we expect from the Galaxy S8? Here's what the rumors thus far claim.
Samsung Galaxy S8 specs
On the inside, the Galaxy S8 is said to have a Snapdragon 835 processor running the show – or an octa-core Samsung Exynos X processor in some models. That could be working in tandem with as much as 6GB of RAM, with a 3,000mAh battery powering it all. Samsung may ultimately opt to go with a larger battery, depending on what kind of display we see on the phone (but more on that later). Expect to see fingerprint scanners and iris scanners make a return as well.
Speaking of the Galaxy S8's fingerprint scanner, two of the most recent reports are conflicting. One says that the incoming flagship could use an optical fingerprint scanner, while another claims that the fingerprint scanner will be moved around to the backside of the device. Depending on what Samsung chooses to do with the display, both seem to be reasonable reports.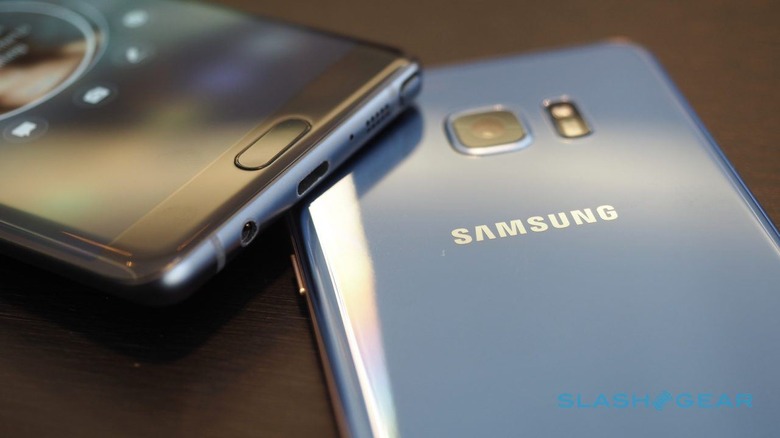 We've also heard that the Galaxy S8 might grow in size over the Galaxy S7 to make up for the fact that Samsung's phablet offering for 2016 turned out to be a bust. Two models of the Galaxy S8 will be offered: one with a 5.7-inch display and another with a 6.2-inch display. With the standard Galaxy S7 sporting a 5.1-inch display and S7 Edge coming in at 5.5-inches, such an increase would be noticeable, and perhaps a turn off for those who lament this slow trend toward larger smartphones.
However, talk of the display leads into our next section covering Galaxy S8 rumors, so let's get into it.
Samsung Galaxy S8 display
Depending on which site is propagating the rumor, what you hear about the display will vary. Some say it will be a 4K AMOLED display, while more recently, we've been hearing that it will have a 2K display. Either way, the resolution we get with the Galaxy S8 will be suitable for both regular use and GearVR use.
The resolution isn't quite as important as claims of a borderless display. This has been one of the most persistent rumors since talk of the Galaxy S8 began, so it seems like Samsung will likely go this route.
Why borderless? The iPhone 8 – which should get a reveal later in 2017 – is also rumored to go with a borderless display. Samsung may be looking to beat Apple to market with a borderless phone all its own in an attempt to snag some folks who felt underwhelmed by the iPhone 7 and don't mind switching to Android.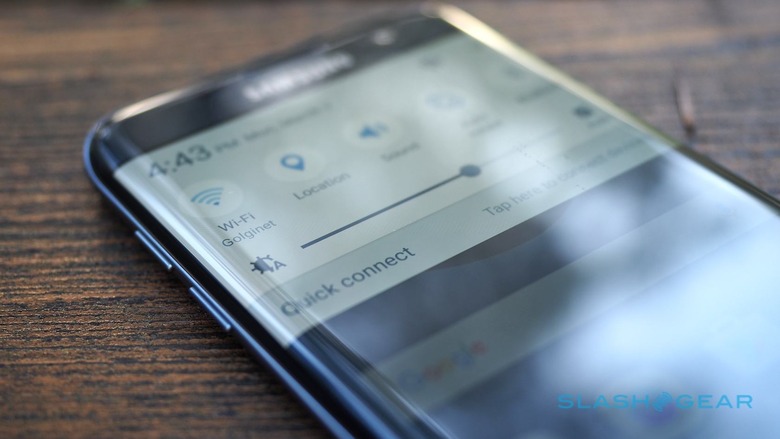 Even if Samsung isn't looking to one-up Apple, rumors of a borderless display aren't unfounded. As time goes on, bezels continue to shrink, as evidenced in a number of phones Samsung has already released. In the Galaxy S6 Edge and S7 Edge, for instance, the screen wraps around the left and right edges of the device. It stands to reason that Samsung is working toward a borderless display, but whether or not it will have one ready in time for the Galaxy S8 remains to be seen.
Aside from the rumors of a bezel-free display, it seems safe to expect the screen on the Galaxy S8 to be similar to that of the Galaxy Note 7. This means that we can likely expect similar brightness options and color gamuts, along with features like the always-on display that featured in both the Galaxy S7 and the Galaxy Note 7.
Whatever Samsung does, expect the display to be top notch. The company is known for making excellent displays, and in a year where Samsung needs to both regain consumer confidence and possibly combat a no-holds-barred iPhone launch from Apple, it isn't going to skimp in this area.
Samsung Galaxy S8 camera
Rumors claim that the Galaxy S8 could come with a dual rear-facing camera, challenging not only devices like the iPhone 7 Plus (and presumably the iPhone 8 Plus), but also LG's V20 on the Android side of things. Hearing this makes a lot of sense, because with not only Apple but now other Android manufacturers going the dual camera route, Samsung will want to keep up with its competitors.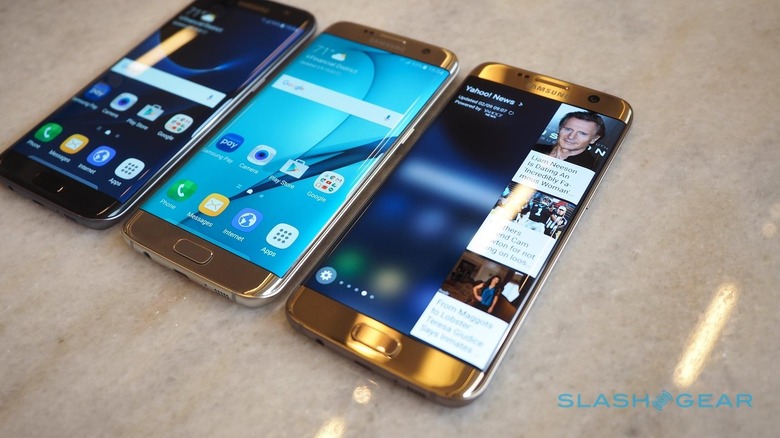 Jumping over to the front of the device, we might be able to expect a front-facing camera with autofocus. That would be an interesting addition – front-facing cameras on smartphones don't usually come equipped with autofocus in an effort to save space.
The Galaxy S7 was a fair amount larger than its predecessors in terms of depth, so perhaps thinness isn't something Samsung cares about so much in the Galaxy S8. Opting for a thicker phone could open the door to something like an autofocus front-facing camera.
Samsung Galaxy S8 headphone jack
As painful as it may be for some of you to imagine, we've heard rumors that claim Samsung may lift one of the most controversial things about the iPhone 7. A few reports have claimed that Samsung will remove the headphone jack in the Galaxy S8, pushing its users into an increasingly wireless future. It may not be a bad idea to start considering a Bluetooth headset if you haven't already.
If we somehow found ourselves in a timeline where Apple hadn't dropped the headphone jack on the iPhone 7, that doesn't necessarily mean it would remain on the Galaxy S8. There is already a precedent for removing the headphone jack in Android phones, so with manufacturers on both sides leaving the tried-and-true jack in the dust, Samsung may be tempted to do the same.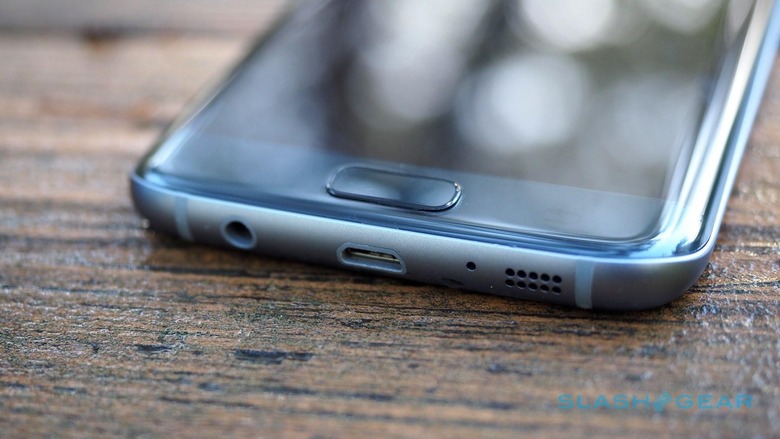 If Samsung is looking to gain back the consumers it lost after the Galaxy Note 7 debacle, keeping the headphone jack may be a good start. Keep that in mind as more rumors hit in the coming weeks and months – Samsung is going to be very hesitant to do anything that might not sit well with consumers, because at the moment, the company and its phones don't look very good.
In other words, if there's a case to be made for keeping the headphone jack, the Galaxy Note 7 and all of the headache it caused might be it. This is a particularly interesting rumor that could ultimately go either way, and as a result, I don't think I'm willing to call it one way or another.
Wrap-Up
So there you have it: all of the stuff we've heard about the Galaxy S8 thus far. Obviously, don't treat anything here as if it's gospel, but expect at least some of it to come true when we learn about Samsung's next flagship in early 2017. With Samsung looking to put the Galaxy Note 7 behind it as quickly as possible, we could be looking at an official reveal as early as February, so the Galaxy S8 might be just around the corner.