Galaxy S8 leak from Korea: Scanner on back, borderless display up front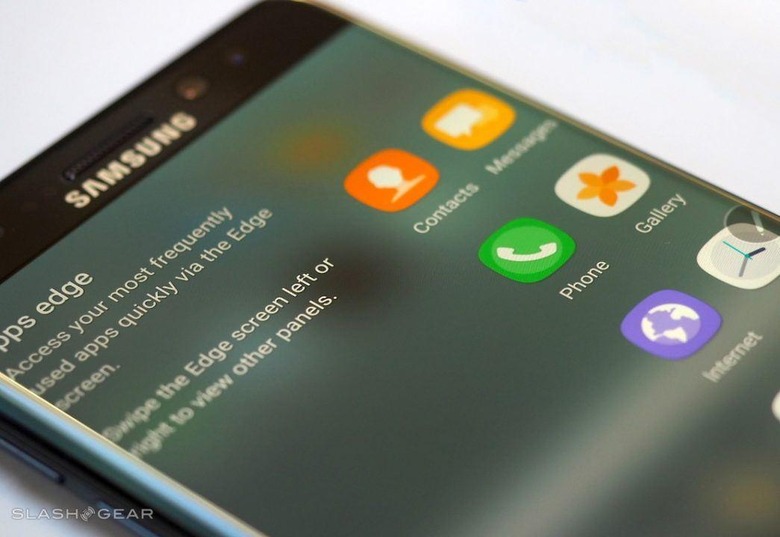 The fingerprint scanner on the Samsung Galaxy S8 has been tipped to be appearing on its backside. This detail comes as a rumor well before the device sees a release date, and just before it's revealed to the world officially. It's expected that the Samsung Galaxy S8 will be revealed near the end of February, 2017, just before the main events of Mobile World Congress 2017.
This next Galaxy device will retain several features from the Samsung Galaxy Note 7. Included are a collection of display details that can easily be inferred given a single connection between the devices. The Samsung Galaxy S8 is tipped to roll with a display that's just as thin as the ill-fated Note, and perhaps just as bright or brighter.
This fingerprint scanner around the back of the smartphone rumor from NAVER wouldn't be completely out of place. If Samsung does indeed attempt to make more of a "borderless" Galaxy S8 this time around, the display will need to move more of the chin. If more chin is removed, there's no good reason to keep the home button up front.
This is one of the last real big visual connections between the iPhone and the Galaxy S lineup – the physical press front-facing home button. Now that Apple's headliner device no longer has a physical press element – so to speak – it'd look less-than-fabulous for Samsung's to stick around. If more room for a display Samsung can make, more room they shall take.
The Galaxy S8 will quite likely continue to feature some form of physical press element up front. It wouldn't be a stretch to assume some form of Force Touch could be in order this time around. What with the added space coming from a thinner display, more elements can be added, and everyone will be happy.
Of course, just so long as the phone remains waterproof to the max. Galaxy S fans wont be having any of this "sort of waterproof" business. Not one bit will they have that.