Shooting 360-degree or VR video used to require a huge budget and months of post-processing, but these days you can get near-studio quality from off-the-shelf cameras. The number of consumer virtual reality headsets is steadily rising, and VR in general is getting more affordable, most recently with Sony's PlayStation VR. Now's the time to pick up a sub-$360 VR camera, and we can help you choose.
There's no shortage of cameras promising 360-degree photos or videos. All the same, finding one that fits your everyday needs without sacrificing on resolution or setting your wallet alight can be tough. Luckily, it's not impossible.
Our self-imposed $360 ceiling means our budget won't stretch to pro-level rigs like GoPro's Omni, Facebook's Surround 360, or Nokia's OZO. We're also going to ignore DIY or 3D printed rigs, which usually require more effort in construction and at least two cameras. After all, you want to spend more time shooting, not building.
Samsung Gear 360
Samsung's 360-degree camera was somewhat overshadowed since it launched alongside the Galaxy Note 7, and we all know how well that went – down in flames. Still, though they may have arrived together, the Gear 360 doesn't require a Note 7 to work. In fact, it'll play nice with most of Samsung's recent Galaxy series.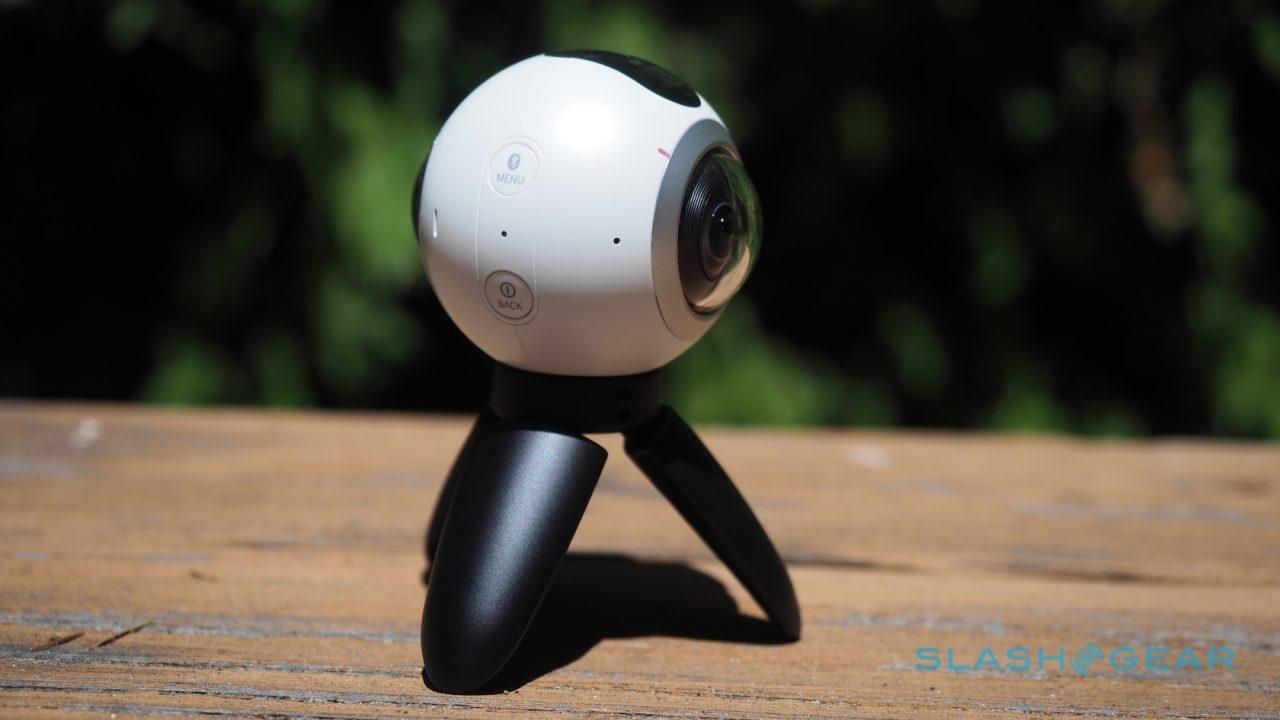 Resembling an oversized golf ball with two bulging lenses, the Gear 360 shoots near-4k video or 30-megapixel still photos. The basic controls are all on-camera, from which you can choose still, video, or time-lapse modes, as well as begin recording. However, there are more options if you dig into the companion app, though it'll only work with select Samsung devices running Android.
It just sneaks in under the $360 limit, too, and the quality is solid. In our testing, we noticed some occasional glitches where the footage from the two cameras is joined, but frame your primary subject carefully and it shouldn't be too much of an issue. Unfortunately, this isn't the 360-degree camera for iPhone owners.
Why might you pick it?
You're a Samsung fan with a Galaxy smartphone already in your pocket.
Ricoh Theta S
Ricoh has a comparatively long history of making 360-degree cameras, and that pays dividends in quality and convenience. The Ricoh Theta S is one of the best point-and-shoot VR cameras on the market as a result. Still, there are some compromises you make for that convenience.
On-camera controls are simple: basically buttons for power, mode, wireless, and of course the shutter release. Everything else is handled by the companion app, for iOS or Android, which connects via WiFi. Alternatively you can plug into a PC via microUSB.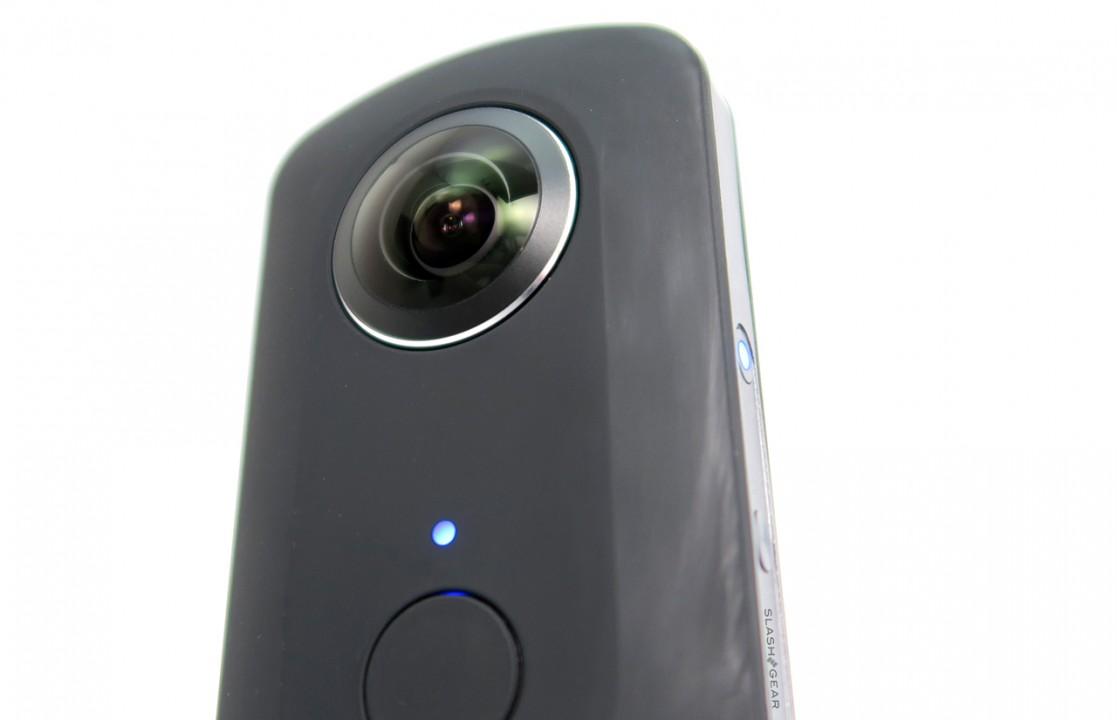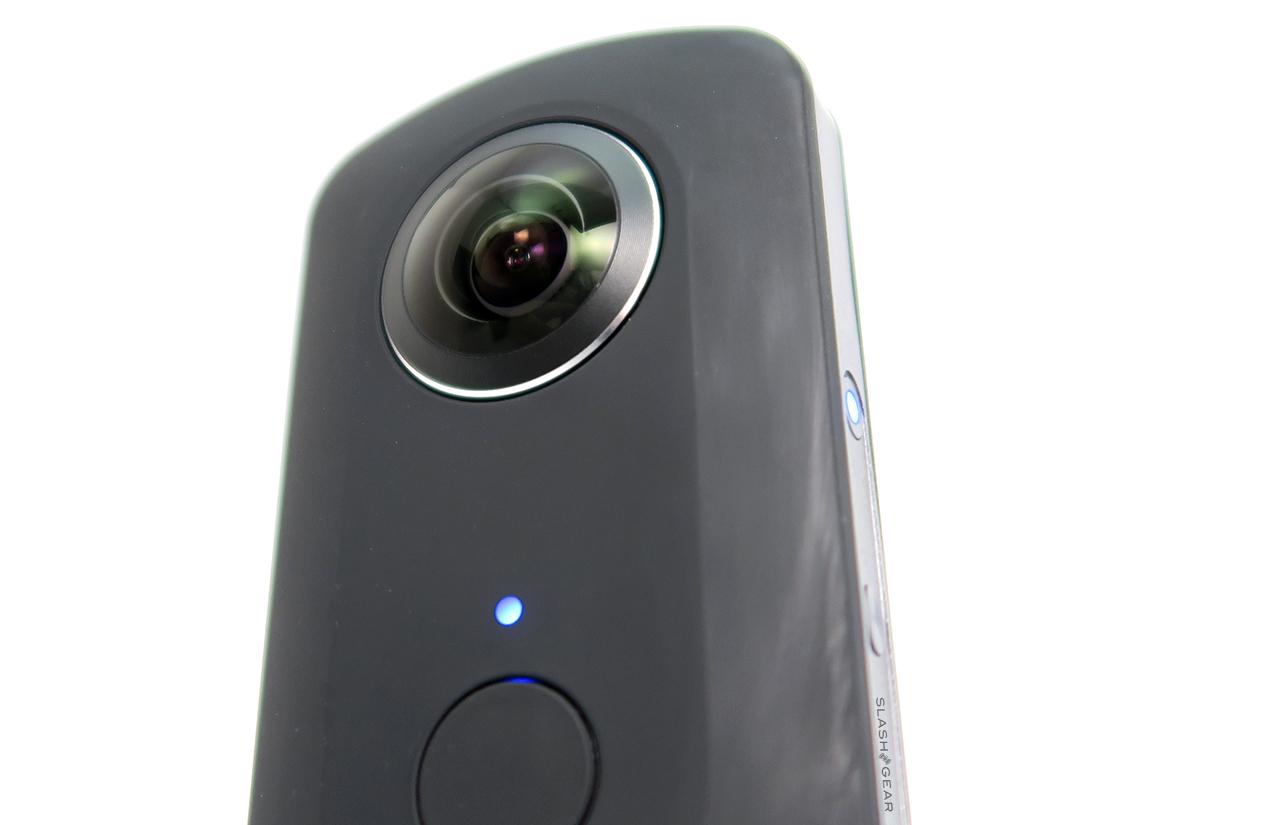 Resolution falls short of what the Gear 360 offers. The Theta S tops out at Full HD video (1080p/30fps) or 14-megapixel still images, in fact. However, it seems to handle the blending points between the two back-to-back sensors more smoothly than the Samsung camera.
It'll shoot up to 25 minute 360-degree videos, though if you can stomach a shorter clip you can save some money. The new Ricoh Theta SC was just announced, $50 cheaper than the $350 Theta S, but limiting footage to five minutes.
Why might you pick it?
You need iPhone compatibility, ease of use, and quality blends.
LG G5 Friends 360 Cam
Compared to the Samsung and Ricoh options, LG's 360-degree camera is a real budget choice. In fact, you can find the LG G5 Friends 360 Cam for under $165 online, which makes it all the more tempting if you're not sure you're entirely ready for VR photography. As the name suggests, it's part of the family of accessories for LG's G5 phone.
That doesn't mean it won't work with other devices, however, and LG has a basic app for iPhone owners too. The cheaper price comes with lower resolution than Samsung, and the LG 360 Cam tops out at 2K for video and 16-megapixel stills. Some of the cash you saved will have to go on a microSD, mind, as LG doesn't include a memory card.
Image stitching still leaves something to be desired, and the LG camera does have a tendency to blow out images with questionable exposure decisions. There's not much flexibility in image and video editing in the companion app, either.
Why might you pick it?
You're on a strict budget.
Wrap-Up
None of the more affordable 360-degree cameras are perfect. The native processing of two video or still captures into a single clip or frame is always going to leave some sort of join between the two. Some – like the Ricoh – handle it better than others; you'll probably be able to do even more with third-party video processing software.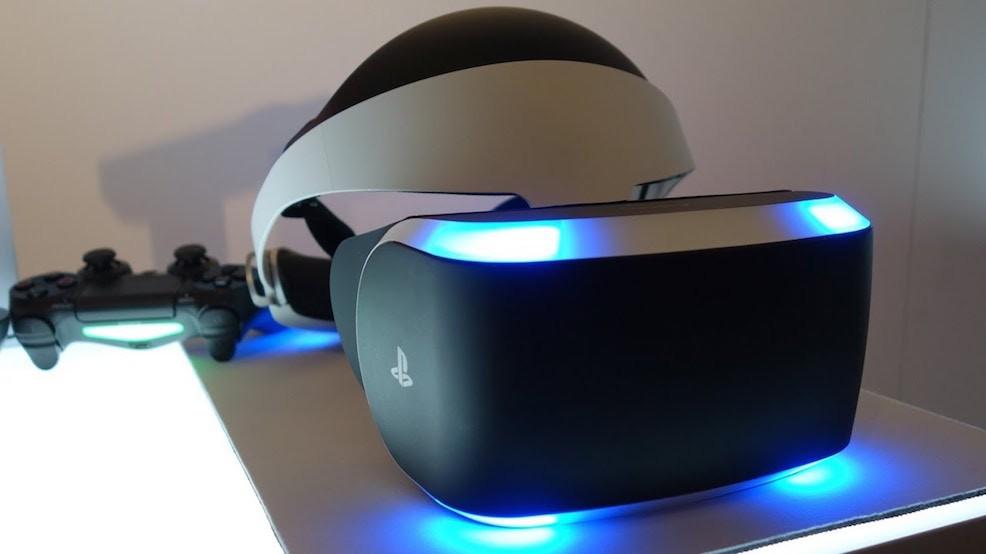 All the same, they're a great way to dip a toe into creating content for virtual reality consumption. If you find you have a taste for it, there are clear upgrade paths for better resolution and more complicated post-processing.
NOW READ: PlayStation VR first-impressions
It's also worth budgeting for a VR headset to actually see how your efforts look when you're immersed in a VR scene. Samsung and LG have made their own, the Gear VR and the LG 360 VR Headset, though you'll need a Samsung or LG phone to use them.
Alternatively, those on a budget could opt for Google's Cardboard, while people with more cash to spend might want to look at PlayStation VR, Oculus Rift, or HTC Vive.