Ricoh Theta SC Offers A Middle Ground For 360-Degree Cameras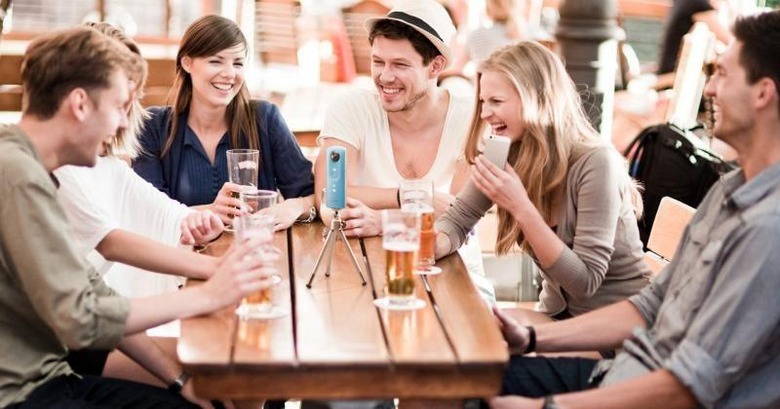 Ricoh is no stranger to camras that capture the world around them in full 360-degrees. Just last year it launched the Ricoh Theta S, one of the most capable 360-degree camera we've tested. And before that, it has the Theta m15 which made your wallet sing. But as virtual reality takes greater hold, so too the need for more 360 content. And so rises the demand for 360-degree cameras that offer bang for buck quality. Ricoh's solution? The new Theta SC, which offers the same standard features as the Theta S but the wallet mercy of the m15.
The Theta SC shares many of the desirable traits found in the Theta S, like the 14 megapixel f/2.0 camera sensors and most of the features in shooting stills and videos. That means roughly 5376x2688 360-degree photos as well as Full HD 30 fps videos.
Sadly, it does differ a bit in the latter. Whereas the Theta S can record up to 25 minutes, the Theta SC only does so for a maximum of 5. Ricoh justifies this with how most users prefer to upload short videos. And it's still a step up from the Theta m15's measly 3 minutes, at 15 fps only at that.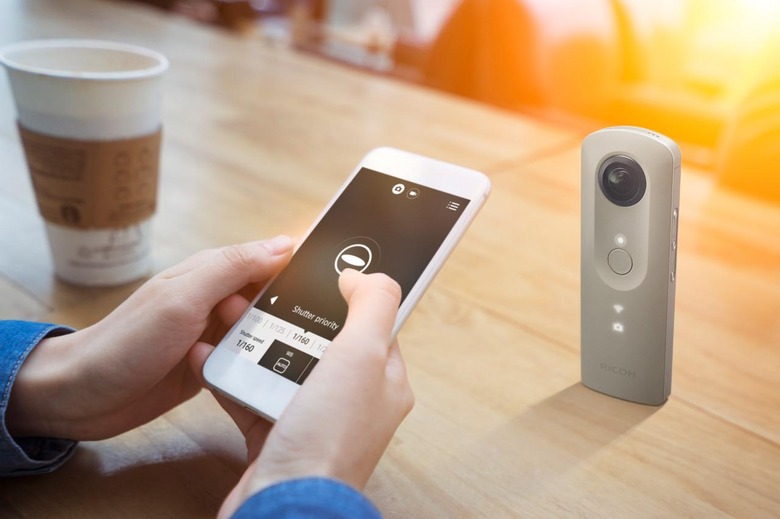 That's not the only thing it has over its cheaper sibling. The Theta SC sports double the built-in storage at 8 GB, which can, on paper, store up to 1,600 360-degree still images in large size quality.
It might be easy to mistake the Theta SC for its predecessors, as it sports the same basic style. Which is actually good, as it is designed to be easily used with one hand. Of course, you can also set it up somewhere and let your smartphone be your viewfinder, with the update Theta S app offering even more options for capturing, viewing, and sharing 360-degree photos and videos.
As for the price, the Ricoh Theta SC doesn't fall that far from the Theta S. It is now available for only $300, a good $50 less. Color options include Beige, Blue, Pink, and White.