The best selfie phone yet just launched for $500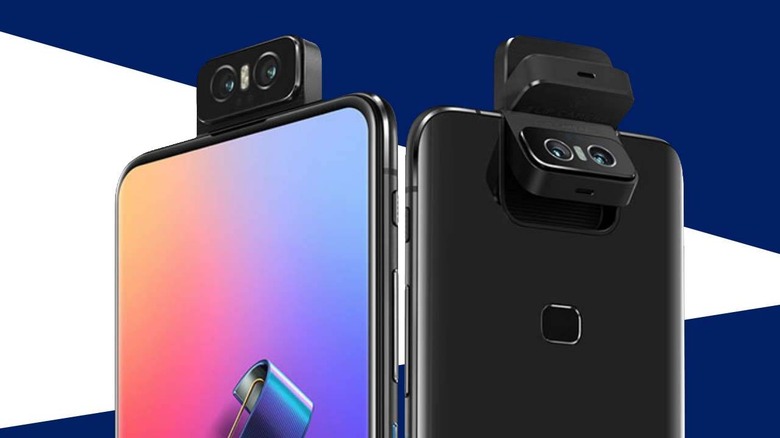 The ASUS ZenFone 6 is the world's best smartphone when judged SPECIFICALLY on selfie photos and videos. So why have I never heard of this phone, you might be saying to yourself right now. If you've only ever owned MacBooks or HP desktop computers your whole life, you might've never heard of the brand ASUS. If you're not a relatively adamant fan of Android (the mobile OS) in general, you'd be forgiven for not realizing that ASUS was and is still an Android smartphone manufacturer here in 2019.
On paper it's good
The ASUS ZenFone's camera setup allows the phone to have an uninterrupted full-frontal-coverage display. That means minimal bezel – no need to keep lens room in a bezel, notch, or hole, like its competitors. This device accomplishes such a feat by using the same cameras on its back as on its front.
The folks at DxOMark graded this phone's cameras amongst the best in the world. The device led the pack for mobile phone camera quality for selfies, specifically, since May of 2019. Since this phone was first reviewed by the camera test crew at DxOMark in May of this year, no other device has scored the same or higher for front-facing camera quality..
The cameras are housed in a component that's powered by a mechanical element that flips when the user wishes for it to flip. We've spoken about this element and its robust nature in the past. This device isn't strictly new, after all. It's just newly released inside the USA for US-based consumers.
Should I trust an ASUS smartphone?
We recently took a look at a basic set of ways to check for the trustworthiness of a smartphone brand in the USA. If you're a big fan of your ASUS smartphone, you might've been surprised at the complete absence of the ASUS brand in that article. There's a good reason ASUS did not appear.
ASUS is not a small brand. They've been around for a year short of three decades, and they're (at most recent check) the 6th biggest PC vendor in the world. That's according to a Gartner's most recent list of major brands in PC unit shipments, aka "Preliminary Worldwide PC Vendor Unit Shipment Estimates for 2Q19."
ASUS is currently one of the top 6 PC vendors in the world. If you consider the USA alone, ASUS no longer appears on the top 6 list. Where the worldwide list includes (in order) Lenovo, HP, Dell, Apple, Acer, and ASUS, inside the USA the list is HP, Dell, Lenovo, Apple, Microsoft, and Acer. Those pesky Surface tablets have done it again!
So, again, you'd be forgiven if you did not know (or had otherwise forgotten) that ASUS was a brand that was pretty gosh-darned major. At the same time, ASUS has released so extremely FEW smartphone units in the past decade that it's not really possible to get a solid reading on how likely they are to give their phones software updates.
ASUS is certainly capable of making some awesome hardware. Look at our ASUS ZenFone AR (Tango Phone) Review and you'll see a pretty nice device. But remember what happened to Tango almost immediately after that phone launched and you'll know: ASUS has had some BAD LUCK in the past. Not that this has anything to do with how much attention they'll give to their smartphones in the future. We'll just have to wait and see!