ASUS ZenFone 6 gets a 30th anniversary edition, selfie camera review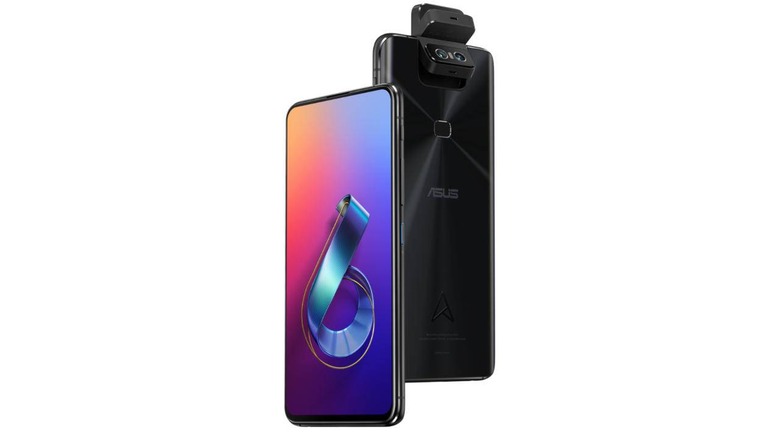 ASUS's doesn't always come up in smartphone news. Its longest time in the mobile spotlight was during its PadFone and Intel Atom days though some still regard it is as better brand when it comes to affordable flagship phones. Now it may have yet another thing going for it as it grabs DxOMark's highest score for selfies. And just in time, too, as ASUS announced the ZenFone 6 Edition 30 which commemorates the company's 30th anniversary by offering more storage inside.
The ASUS ZenFone 6 already offers the standard RAM and storage options for high-end flagships this year. That includes 6 or 8 GB of RAM and 128 or 256 GB of storage. What the ZenFone 6 Edition 30 brings to the table is a whopping 12 GB of RAM and 512 GB of storage that can still be expanded with a microSD card.
Everything else inside remains the same, including the Snapdragon 855 CPU and 6.4-inch notchless Full HD+ screen. There is a new Matte Black design on the back, complete with ASUS' iconic "Zen" concentric circles, and the Edition 30 "A" logo subtly embossed. Everything else, including the cameras, is exactly the same, which could be a good thing because it means that DxOMark's review applies to it as well.
The ZenFone 6 is one of only two cameras so far this year that uses the same cameras on the back for its front (the other being the Samsung Galaxy A90). Here, that means a 48 megapixel Sony IMX586 paired with a 13 megapixel ultra-wide camera. DxOMark grades the phone's still photo selfie performance with the same 101 score as the Galaxy S10+ and Galaxy S10 5G. Considering the wide gap between the two's prices, however, consumers might gravitate towards the more affordable ASUS option.
It does blow the competition out of the water when it comes to videos. Using the same high-quality camera, which defaults to shooting in 4K, definitely has advantages. It's not perfect, though, as the main sensor's shallow depth of field also applies to it. Strangely, DxOMark didn't test the ultra-wide angle camera, which isn't part of its normal suite, and hasn't yet reviewed how the phone fares when using the cameras as normal.