T-Mobile Sony Xperia Z1S Review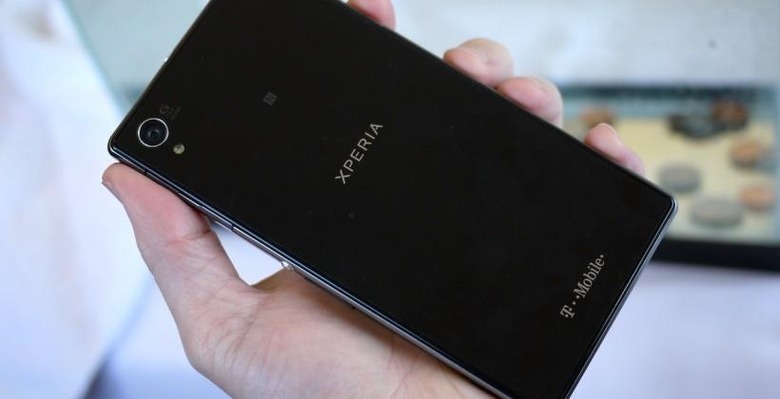 To say that Sony is participating in the current "if it isn't broke, don't fix it" trend would be an understatement if you've been keeping track of their hero Xperia smartphone lineup. In the Xperia Z1S, we've got essentially the same build as in the internationally-aimed Xperia Z1, here coming to T-Mobile with the carrier's Uncarrier plans attached, and just as much power as the original. In other words – if you liked the Xperia Z and were looking forward to the just that-much-better Xperia Z1 "Honami", this is your winning ticket.
Hardware
The Xperia Z1S works with a 5-inch Full HD (1080p) touchscreen display that looks just as excellent as it did when we first got our hands on this device's international version back at IFA 2013. Here we've got a Qualcomm Snapdragon 800 quad-core processor clocked in at 2.2GHz as well, meaning you're still rolling with the highest in smartphone-based processor powers available today.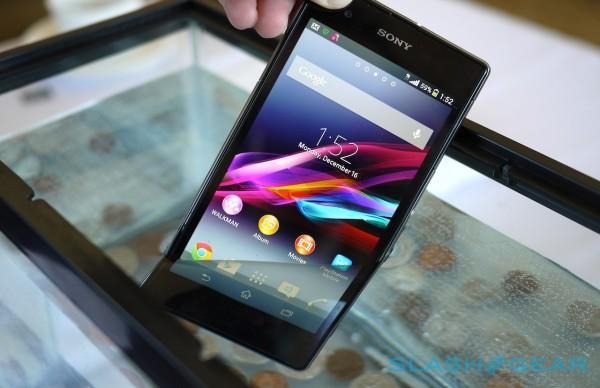 With 2GB of RAM alongside this machine's Snapdragon 800, this device is more than ready to take on the highest-powered benchmark tests, games, and process-heavy apps on the market today. What you'll find in the standard benchmark tests we've run here is that this device rolls up on the rest of the highest-powered devices on the market and stands firm. In practice this is one of the fastest smart mobile devices we've ever experienced.
Above you'll see a number of benchmark tests performed on the Sony Xperia Z1S right out of the box. Note that this device was – at the time – not quite available at T-Mobile when these tests were performed, so it's possible that software updates could improve its performance. That said, this build does just fine on its own.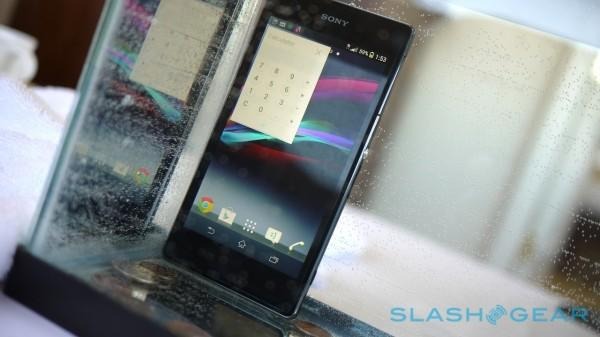 This device is waterproof, which means you'll be able to use its hardware buttons to take photos and adjust volume – if you need to do such a thing, for whatever reason – under water. You've also got a bit of an improvement in this sector as you'll no longer need to fuss with the headphone jack needing to be covered when you hit the pool. Just a couple of flaps need to be secured rather than a seemingly mad number as in the original Z.
Above you'll see several sides of the Xperia Z1S showing the bottom-facing speakers, single circular power/lock button on this machine's right, and the tiny (yet effective) volume rocker as well. The more centralized headphone jack is a welcome tweak, as it the reduced number of port-flaps (reduced from the original, international Xperia Z, that is). The whole machine feels top-end and fine – especially due to all the metal and glass.
Also note that the device this Xperia Z1S is compared to in the gallery above is the original Xperia Z, showing how little – yet significant – the changes have been from one to the next.
Software
Sony's changed very little year-on-year in their unique take on Android, seeming instead to improve the apps they've got, sticking to their guns while most other manufacturers continue to move toward the one single Google-aimed version of Android. Inside you've still got items like Sony's Walkman music app, "Album" for images in a gallery that's extremely easy to work with, and Movies in combination with "X-Reality for mobile" which Sony brings to "enhance" you image quality for videos – and they certainly do look fine.
OfficeSuite will work for all of your Office-based documents for both reading and editing, while Socialife certainly continues to offer a unique take on the social networking universe from several angles. There's also an app called "File Commander" now that works as a simple way to access all of your files from an easy-to-use set of file drawers.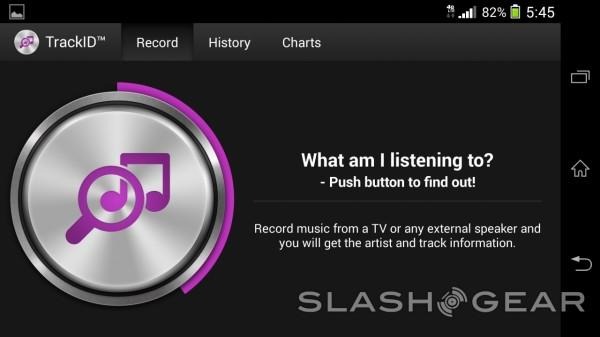 Lookout security is included for those of you aiming to be extra-safe with your work device, and "Back up & restore" makes the entire security process into a couple of taps. Sony Select allows you access to Sony's recommended set of apps while the whole Sony-run set of media services are available to you simply as well – music and movies available to you here are also available to you on your PlayStation if you're using an app like Video or Music Unlimited.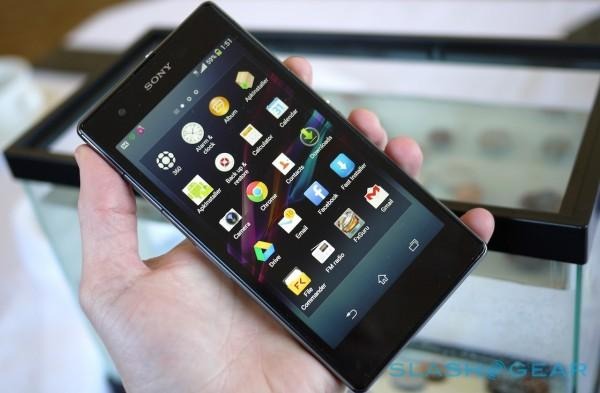 Both the PlayStation and PlayStation Mobile apps will make it clear to you that you're fully attached to the Sony ecosystem, encouraging you to take part with systems like the PlayStation 3 and PlayStation 4. One fine example of a use for the PlayStation app is in the Playroom "Toy Maker" feature which allows you to make full use of the "Second Screen" functionality in the app.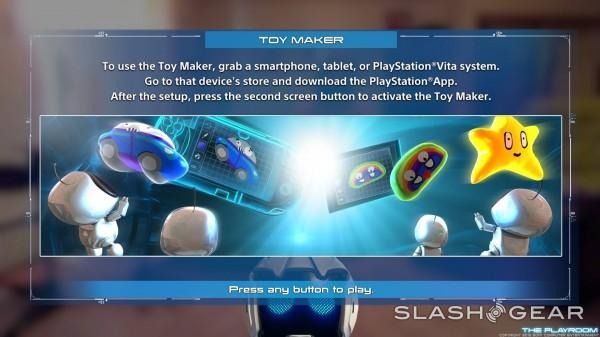 Here you'll be drawing a picture on your Xperia Z1S, flicking it toward your screen, and (with the PlayStation 4 Camera) seeing it pop out at your on your television. It's really something you'll need to see to understand and appreciate.
T-Mobile's full collection of support apps are also here, allowing you access to your account with ease, this along with Visual Voicemail and T-Mobile TV making the T-Mobile experience a wholly unique one. You can also abstain from the whole collection if you like, of course.
Camera
This device works with a 20.7-megapixel camera with Exmor RS sensor with image processing provided by Sony's BIONZ hardware. Here you'll be working with a new suite of camera app abilities as well. You can use the camera to defocus the background of a shot, for example – as you'll be able to see here.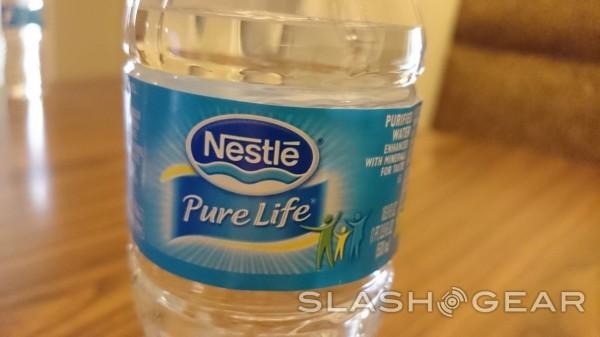 You can rapid-fire a bunch of shots in quick succession, choosing the photo you like best from the set. This ability actually keeps the full collection of shots as well – this, interestingly enough, also feeds in well with Google's "Auto Awesome" abilities in Google+. When the full set of photos is uploaded, Google will automatically turn them into a rather radical looking animated gif. While we're not certain Sony meant for this to happen directly, it's certainly a use-case we're glad to take part in.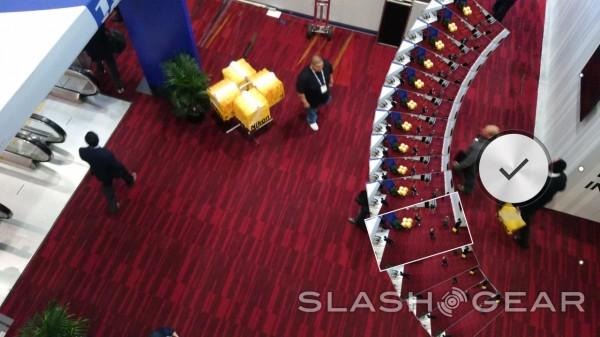 One of the more advanced abilities included with the Sony Xperia Z1S's camera is "Info-eye". This feature captures whatever you've got in your camera's viewfinder and, to the best of its ability, tells you what it's seeing. Generally this just means that if you've photographed a label from a fine bottle of wine, you'll be able to get some info on that particular bottle.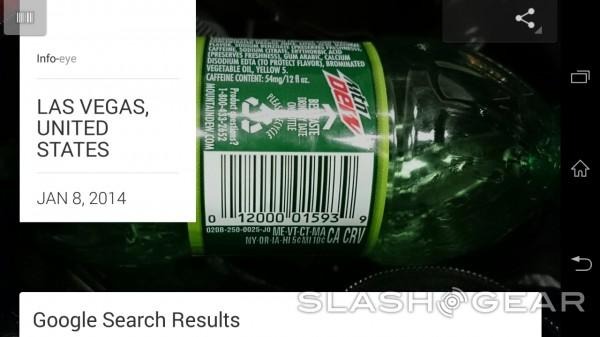 Have a peek at a set of example photos here captured by the Sony Xperia Z1S and see how well it functions. The Sony Xperia Z was one of the finer smartphones we'd ever used as far as quick-shooting goes – here we're only seeing improvements in all the right places. And it's all in this 20.7-megapixel size, so we're fully prepared to take some massive shots while we're at it.
Battery and Phone
We've seen generally the same results here as we have with the other few 5-inch 1080p displays out on the market today – that being a good thing. Here we've seen a full day's use on a normal day, and – since we had the device first during CES 2014 – about a half day on one of the busiest days of the year. You'll find tools like Stamina Mode and Low Battery Mode helpful in staying the life of your device, as with other Sony smartphones over the past year or so, both of these working wonders if you're not a major heavy-user.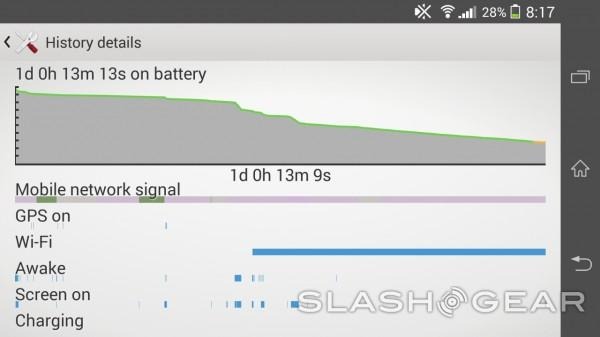 Phone call quality was excellent, and though we haven't taken the device in for any underwater calls as yet, our experience with the Z suggests we'll be having a fine – if not pleasingly funny – time in that experience as well. Sound on our end with this phone was more than loud enough, even in a crowded convention center, while noise cancellation seems to be working as well as it ever has here, allowing us to be heard even in the most heated of conditions.
Connectivity has been excellent in most locations – the Xperia Z1S is one of the new wave of T-Mobile devices working with HSPA+ 42 as well as LTE, and we've seen app downloads in a snap whenever we've had the latter. Loading webpages and accessing email, even in the dead of coverage found at CES 2014 in Las Vegas, was more than acceptably fast. While T-Mobile may not be able to beat the nation's largest carrier for total coverage (up here in Bismarck, North Dakota, for example), we're seeing it roll quick on a larger scale than ever before.
Wrap-Up
There's little to dislike about the Sony Xperia Z1S. If you enjoyed everything about the Xperia Z, this device is simply a boost in all the right places. This device feels as high-end as a smartphone of this size has felt in our hands, and everything from user interface speed to playing games to shooting photos and video has turned up rather well-done.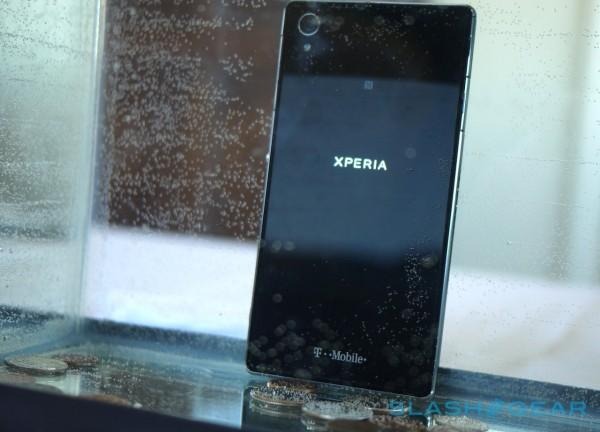 What we're seeing here, again, is Sony taking a great device in the Xperia Z and making it even better. If you're looking at T-Mobile's selection of smartphones the moment this article is posted, the Sony Xperia Z1S is the most powerful of the bunch – so to speak – with the Snapdragon 800 paired with a 5-inch 1080p display, and Sony has more than proven itself as a contender in this space over the past year and a half for us to recommend this device over the vast majority of its competitors. You won't be disappointed.