Sony Xperia Z1 Hands-On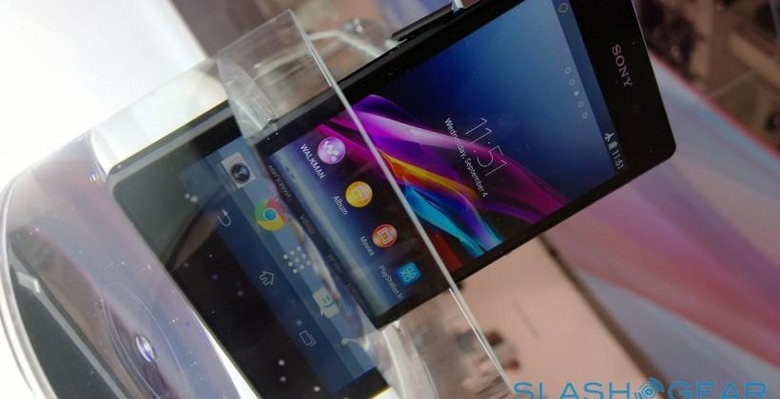 Sony's Xperia range of Android phones has been on a roll of late, with the Xperia Z proving a sleeper hit to rival the Galaxy S 4, and the Zperia Z Ultra putting the company's big screen display expertise to work. Now there's the Sony Xperia Z1, still waterproof but with a sleek metal casing rather than the polycarbonate of its predecessors, and featuring a super-speedy 2.2GHz quadcore processor and whopping 20.7-megapixel camera. Fresh to IFA 2013 today, we spent some playtime with the Z1 Ultra to see if it's likely to be another hit.
It's a handsome phone, certainly. Sony used polycarbonate to good effect with the last few models, with the plastic making for a sturdy frame that then had sheets of glass inserted, but the Xperia Z1 steps it up a notch. Now, a single slab of aluminum is milled out to make room for the components, and sandwiched on each side with tempered glass.
The result is a handset that has slick, warm-feeling edges that's also waterproof – up to 30 minutes in 1.5m deep freshwater, meeting IP55 and IP58 standards – but which fits the hand nicely, despite the 5-inch display. That panel is running at Full HD 1080p, too, and uses a Sony IPS TFT LCD with the company's BRAVIA engine for better quality graphics; it has great viewing angles, and the colors both pop out but are accurate, too.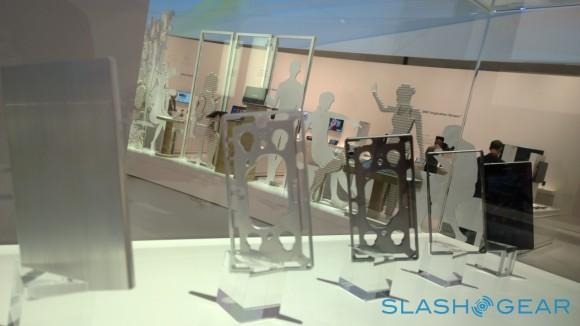 Some of the common elements from the previous two flagships have been carried over, like the oversized, shiny metal power button. That's above a volume rocker, and there's also a dedicated camera key.
The key controls the Xperia Z1's crowning glory, the 20.7-megapixel camera, complete with an LED flash and Exmor R technology carried over from the company's range of dedicated point-and-shoots. It's a G-branded 1/2.3-inch sensor, paired with a 27mm wide angle, f/2.0 aperture lens, BIONZ processing, and a number of different camera apps for things like burst photography – 61 frames in two seconds, in fact, with 30 captured from just before you hit the shutter release, one when you did, and then 30 straight after – and even Info-Eye graphical search, hunting down objects online by snapping a photo of them in real life.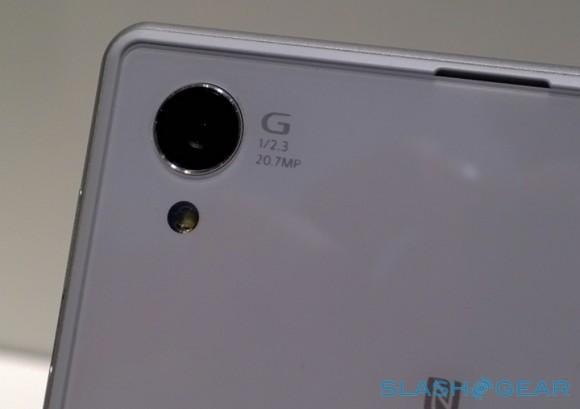 Meanwhile, under the hood the Xperia Z1 promises to be the fastest Sony smartphone to-date. Android 4.2.2 runs on Qualcomm's Snapdragon 800 MSM8974 quad-core, clocked at a heady 2.2GHz, with Adreno 330 graphics. There's 2GB of RAM and 16GB of storage, along with a microSD card slot adding more space.
Also squeezed inside is a 3000 mAh battery, though Sony isn't talking specifics on runtime yet. We'd expect at least a full day and perhaps more, though, given that size.
Sony Xperia Z1 hands-on:
As with most recent Sony mid- to high-end phones, there's NFC for easier pairing to accessories, and Sony showed the Xperia Z1 alongside the Smartwatch 2, as well as a Bluetooth clip-on headset which can also be instantly paired when placed nearby the phone.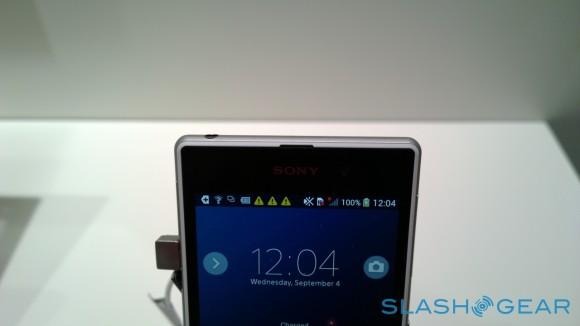 Sony's custom skin shows up again, atop Android, and there's a new Social Live feature that pushes news directly to your Facebook account if you've logged in. The company has also made its camera features open to third-party developers, in the hope of prompting some custom apps that take advantage of it specifically.
The Sony Xperia Z1 will go on sale later this month, pricing to be confirmed.