T-Mobile Nokia Lumia 710 now free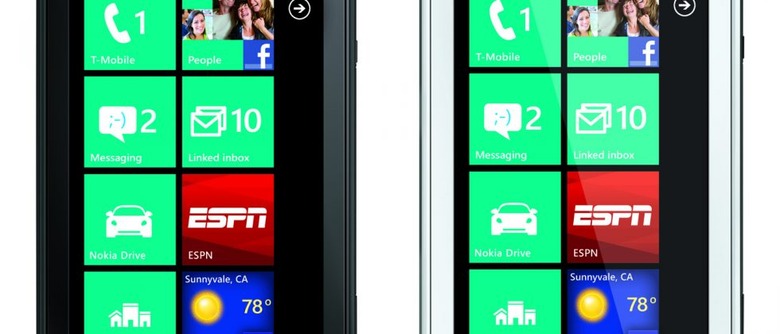 T-Mobile USA's Nokia Lumia 710 is now available free in the US, having already been something of a bargain at just $49.95 with a new agreement. Put on sale just last week, the 710 has already been discounted down to free-with-contract by Walmart, as carrier and retailers attempt to get as many sales in as they can before the AT&T Lumia 900 goes on sale.
That deadline of sorts is expected to be in mid-March, with a Nokia Developers email newsletter tipping the end-of-Q1 date earlier this month. Officially unveiled last week, the Lumia 900 promises  to be the most advanced Nokia Windows Phone we've seen, toting LTE connectivity along with a 4.3-inch ClearBlack display and 8-megapixel camera. More details in our full hands-on.
It remains to be seen exactly how competitively AT&T – or resellers – will price the Lumia 900, though there's an argument to be made for a similar sub-$100 or even free-on-contract deal to drive Nokia's marketshare in the US. As for the Lumia 710, check out all the details in our hands-on coverage.
[via PhoneArena]