T-Mobile Nokia Lumia 710 on sale now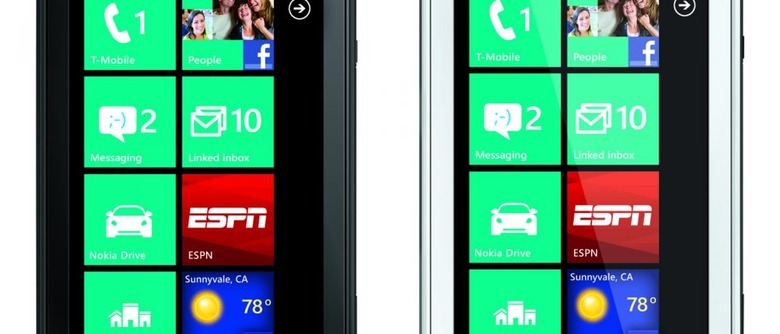 The T-Mobile Nokia Lumia 710 has gone up for sale today, though you wouldn't know if it you dropped by the US carrier's site: there's no mention of the Windows Phone 7 handset until you dig through the smartphone range. Priced at $49.99 with a new, two-year agreement and available in black and white, the Lumia 710 runs Windows Phone 7 Mango on a 1.4GHz single-core CPU with a 3.7-inch WVGA screen.
There's also a 5-megapixel main camera with 720p HD video recording though, unlike the AT&T Lumia 900 announced earlier this week, no front-facing camera. You also get HSPA+ but not LTE, though T-Mobile USA still throws a little 4G symbol in the status bar anyway.
Preloaded apps include Nokia Drive and ESPN, along with T-Mobile TV for streaming video and Nokia Music for streaming audio. We grabbed some hands-on time with the Lumia 710 when Nokia initially announced the smartphone, back at Nokia World 2012, which you can see here.
We're hoping T-Mobile wakes up soon and starts pushing the new Lumia a little more, if only for Nokia and Microsoft's sakes. Earlier this week Nokia confirmed it would be offering the original Lumia 800 in the US, albeit as an unlocked, SIM-free device with no carrier subsidy. That's expected to begin happening in February.