Stan Lee teaches "Cameo School" session with Audi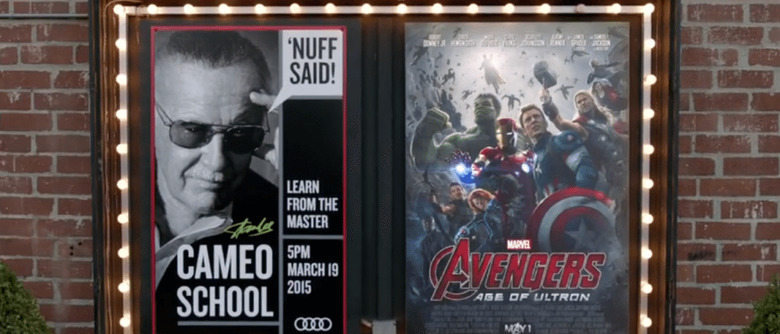 Arriving in his very fancy Audi S8, Stan Lee appears prepared to teach a class in making a cameo appearance. Having appeared in basically every Marvel Comics movie released in the past 10 years, Stan Lee is the pro. He's about to teach the class what this means. In this spot you'll find Kevin Smith, Tara Reid, Michael Rooker, Jason Mewes, and Lou Ferrigno – all of whom have made cameo appearances in the past, of their own. They're all rather large comic book fans, as it were.NOTE: While the vehicle you see here might at first appear to be a 2016 Audi A7, it's actually a 2015 Audi S8. This luxury sedan rolls with a turbocharged, 520-hp, TFSI engine and quattro all-wheel drive. Plenty fancy for the likes of the legendary comic creator Stan Lee to drive himself around in – as you'll see soon.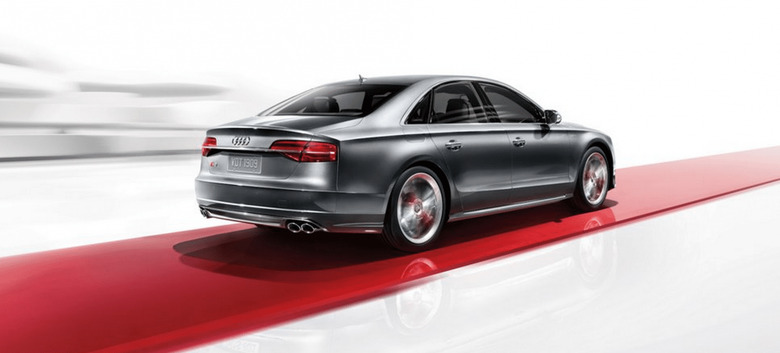 The class is called "Stan Lee Cameo School: Learn from the Master."
Behold the difference between playing a cameo role and playing a lead role.
Cameo acting and regular acting.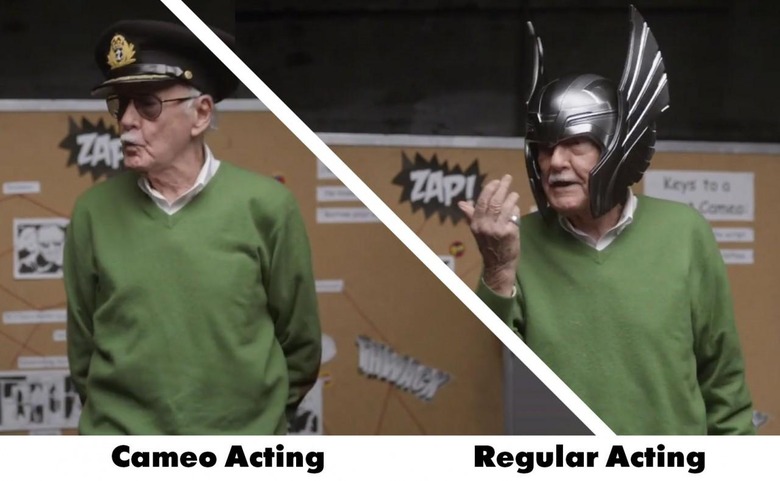 This bit is also aiming to show off Avengers: Age of Ultron, of course. There we'll have to wait and see where Stan Lee pops up – because he inevitably will.
"I didn't get to be the world's greatest cameo actor overnight," said Stan Lee, "it took years of hard work!"
While most actors attempt to cameo act, they end up doing it wrong. They end up actually acting.
As Stan Lee will show, only the most elite of actors can really, truly create a striking cameo acting spot.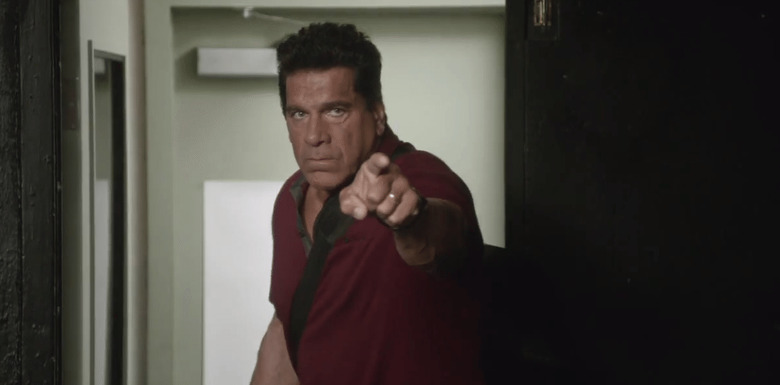 Also notice how everyone in this spot is acting except for Lou Ferrigno, who actually does a cameo spot in this cameo spot spot.
According to Audi, they'll be making their own cameo appearance in Age of Ultron, as well.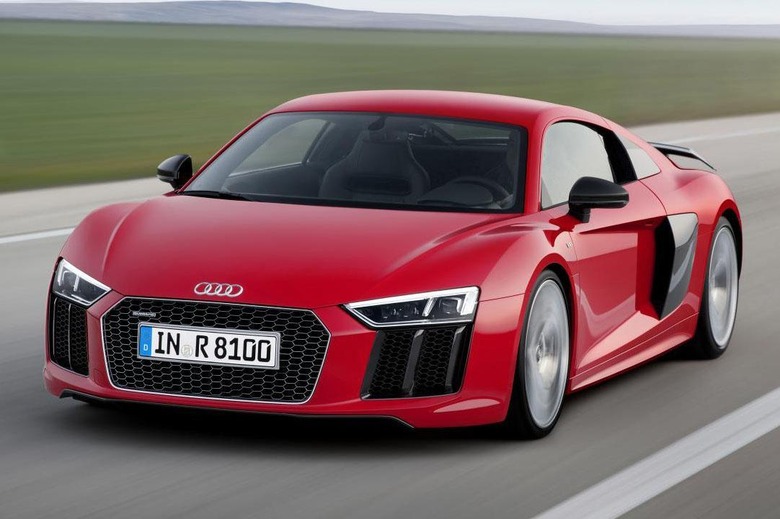 "The highly-anticipated film will feature the 2016 Audi R8, 2015 TTS and 2015 A3 Cabriolet vehicles alongside the next generation of Avengers characters. The R8, which made its initial debut in Iron Man, returns as Tony Stark's vehicle of choice, but an even more powerful supercar, while the iconic Audi TTS makes its big screen debut as a completely redesigned coupe." – Audi
Above you'll learn more about the 2015 A3, the Cabriolet iteration coming to Avengers: Age of Ultron.
This video was directed by Kevin Smith, and it marks the first time he's ever directed an "ad". This spot was produced by Adrianne McCurrach.
BONUS: Near the end of this video you'll see Stan Lee in a cameo role as his own driver, back in the Audi S8.
BONUS 2: And again at the very end, you'll see Lou Ferrigno pulling ANOTHER cameo. This video is the most cameo-filled cameo acting spot of all time. It's amazing!