2016 Audi R8 revealed ahead of Geneva Motor Show debut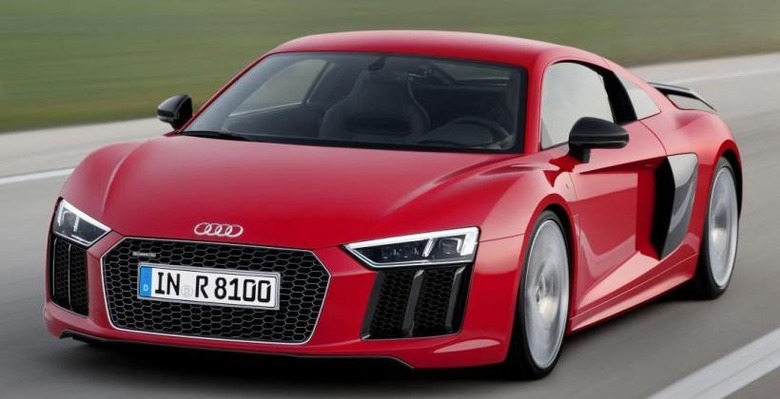 Following a small leak earlier this week, Audi has officially introduced its new 2016 Audi R8 ahead of its planned debut at the upcoming Geneva Motor Show. The newest model takes Audi's already beastly R8 to the next level, retaining largely the same design (though there are, of course, some changes) as the current version while trimming down its weight, boosting its speed, and giving buyers a couple different engine options. Likewise, there will be two different colors available at launch.
The 2016 Audi R8 will be launching later this year in two colors: red and blue. The blue version will feature a V10 5.2-liter engine (540 horsepower) and the red one will feature a more powerful V10 Plus 5.2-liter engine (610 horsepower). If you go with the more powerful of the two options, you'll have a 205mph top speed, no doubt leaving the road blistered behind you.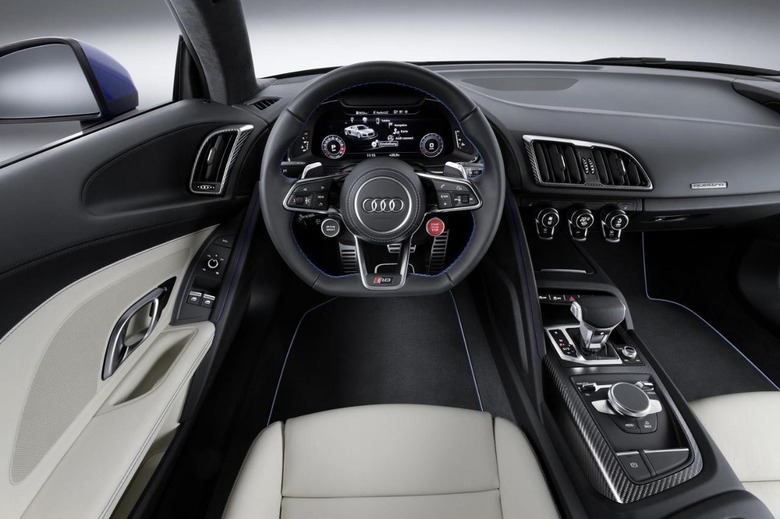 As far as the design does, enthusiasts will note that the sideblades have been trimmed, in terms of length, and that the design is slightly less in-your-face than before. There's a trapezoid grille and you'll spot honeycomb vents on the back — all of these simply tweak the design, however, and there are no big design changes to be found. With the changes comes a bit of weight loss, as well, to the tune of about 110 pounds.
Some other notable aspects include the use of an Audi Space Frame made from aluminum and carbon fiber, among other things. There's the inclusion of Virtual Cockpit in the interior, which is itself styled with the utmost luxury despite the R8's fierce racer exterior. Set to spawn from this car are an e-tron and R8 LMS models.
We'll have more details when the car debuts at the Geneva Motor Show. Details on pricing and availability for the US market hasn't yet been revealed, but those in Europe will find it launching this summer starting at 165,000/Euros.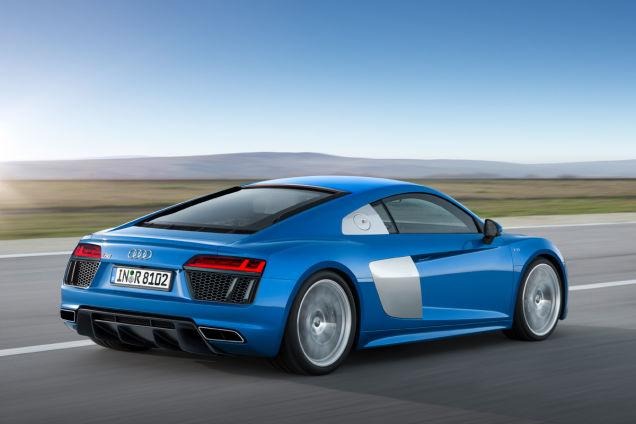 VIA: Jalopnik