2015 Audi TT Roadster and TTS Roadster debut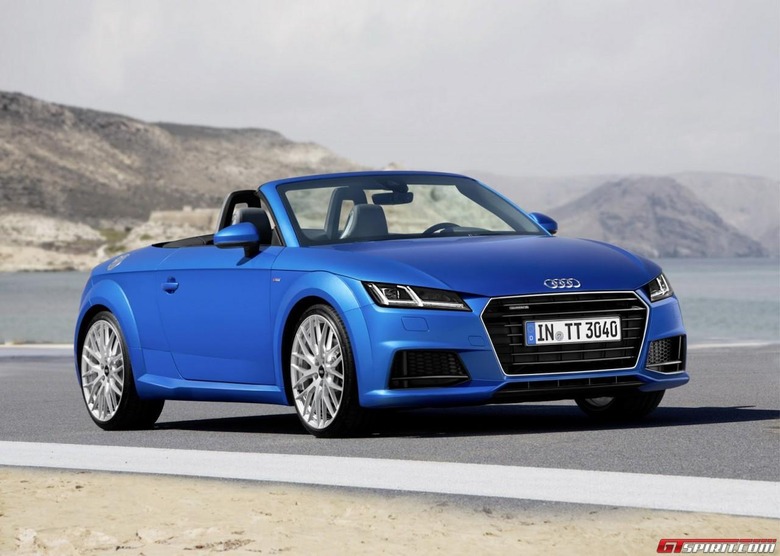 The 2015 Audi TT Roadster and TTS Roadster, both showing off their soft-top design where previously only the hardtop siblings were seen, have made their public debut. The models are essentially the same as the coupe varieties, including, for example, the same engines.
The folks over at GTSpirit got their hands on a large gallery of images, as well as the details on both models. The features are in line with the coupe models, with the base gasoline model offering an AWD system and the base diesel model offering only FWD.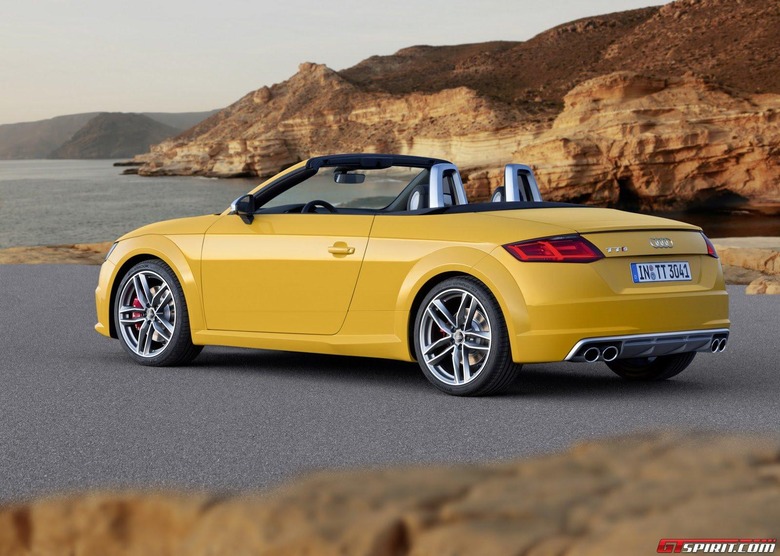 There's an option for the dual-clutch S tronic gearbox and the six-speed manual transmission with the gasoline Roadster models. With the diesel model, buyers are looking at about 55MPG in fuel efficiency, while the TTS Roadster has been electronically limited to a speed of about 155MPH.
According to GTSpirit, the models can be had in titanium grey and black finishes, and that the frame construction includes steel, magnesium, aluminium, and plastic. As a bonus, the maker is hailing the newest offering as having weight that is 6.6 kilograms lighter than the previous version.
VIA: GTSpirit