Sony's Four-Screen Strategy Needs Vita OS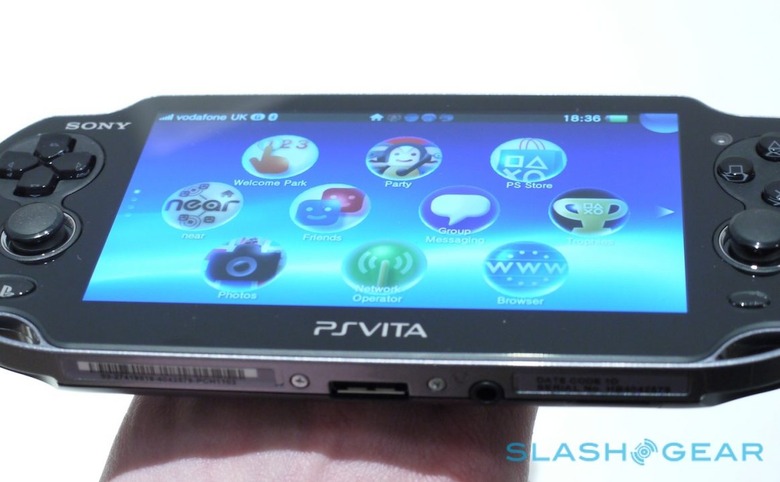 Changes are afoot at Sony: new CEO, new PS Vita on the market, and a new opportunity to demonstrate the company can deliver on its "four-screen" strategy of convergence. Until now, that strategy has been a vague ambition to sell users a Sony TV, phone, tablet and PC. Now, though, with the PS Vita finally reaching US buyers, part of Sony's overall gameplan is starting to become clear. Vita OS is the "thin edge of the wedge" on gaming hardware, Yoshio Matsumoto, director of business at SCE, confirmed last week. Meanwhile, Sony Ericsson is no more, and Sony has sole control of the rudder: the company promised nothing but smartphones for 2012, but that doesn't mean Sony won't sacrifice Android in favor of a platform – and an ecosystem – that it alone controls.
Sony could follow Apple down the rabbit hole into a closed ecosystem, swimming against the tide of the rest of the industry. Today's convergence often centers on Android: manufacturers of TVs, tablets, phones and other devices adopting the open-source platform – even if heavily reskinned – for the shortcut it represents and its brand ubiquity. Google chairman Eric Schmidt said he expected to see Google TV on the majority of televisions by the summer, and while that's still an ambitious goal, it's one that also doesn't seem impossible. Samsung and LG are big names in HDTV technology, and while they're still looking into their own homegrown smart TV systems, they're also working on Google TV sets.
Having spent some time with the PS Vita this weekend, what's striking is how the finger-friendly interface feels ready for smart TV purposes. The bubble icons, clean vertical panes of multitasking: in fact, the UI is perfectly suited to a TV-scale display, ironic since the Vita doesn't actually support TV-output. The 5-inch qHD touchscreen has obvious parallels with smartphones and tablets, too.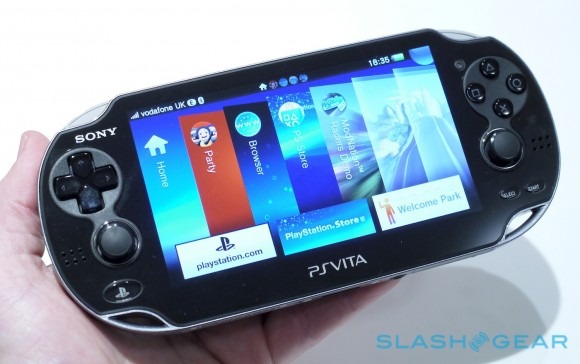 Vita OS already has a browser and social networking integration, as well as Sony's own proximity-based system, Near, which could be just as at home on a tablet or phone as they are on the PS Vita. Near promises to make location-based gaming straightforward, but there's also the possibility for it to streamline interconnectivity between those four different screens. Sony has tried to make that easier before, with the "Throwing" media DLNA support on the Tablet S and Tablet P, but Near could make it even more automatic and ubiquitous, in the process removing one of the biggest barriers to convergence: users actually having to set everything up.
[aquote]Sony's wildcard could be its PlayStation Certified program[/aquote]
Sony's wildcard could be its PlayStation Certified licensing program. At the moment, developers can hope to see their apps show up on the PS Vita and PlayStation Certified smartphone and tablet hardware, like the Tablet S and the Xperia Play. Sony has plans to extend the program, however, to encompass third-party manufacturers – HTC is the most recent rival to be considering joining in the fun – and thus doing what many have said Nintendo should be doing, broadening its footprint across a wider range of zeitgeist hardware.
With Vita OS on not only the eponymous handheld but phones, tablets and smart TVs, buoyed by casual gaming and other apps, Sony would stand a chance at creating a compelling ecosystem around its four screens. With sole control of the renamed Sony Mobile Communications business, the company has the power to re-direct exactly what its users consider a modern smartphone to be: not just the part-gimmicky dedicated gaming keys of the Xperia Play, but true interactivity with the rest of your home entertainment hardware, with a consistent interface and seamless connectivity.
Pair that with a smart TV – with that same consistency in user-experience – and a tablet, perhaps with a skin or app on top of a Windows PC or laptop, and the strands of Sony's "four-screen" ambitions begin to thread together. At one point, we wondered whether Sony might even have the resolve to sell us one or two of those screens; now, it's starting to look like Kaz Hirai won't be satisfied until all the kit in our living room, study, coffee table and pocket bears the Sony logo.