PlayStation Vita OS coming to Sony Smartphones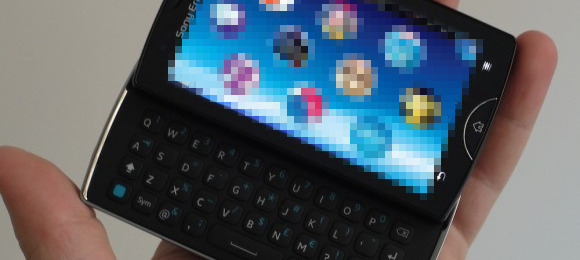 It appears that with the relative success of the Sony PlayStation Vita in its relatively limited release thus far, the operating system aboard has garnered some attention in regards to a possible mobile phone port. When asked this past November what the possibility was for the operating system to be brought to mobile phones was, mister Yoshio Matsumoto, Director of Business and Sony Computer Entertainment SVP noted that though the Vita OS was made for the Vita itself, its applicability was certainly made with other devices in mind, this being the "thin edge of the wedge" for the operating system.
It's always awesome to hear of a new competitor for the mobile space, especially when that competitor comes from such a giant as Sony. Sony is in a position with the PlayStation Vita to make it such a success that it brings the operating system from it over to new devices in the near future. While its true that it seemed the Sony Ericsson last year did tell the world they'd be sticking with Android, now that Sony has purchased the remaining stock of that mobile venture from Ericsson, Sony's now just "Sony" sect of mobile can do whatever they please. as Matsumoto spoke with AV Watch just a couple months ago:
"[Translated:] I'd like to point out that I mentioned the first thing Vita is is a hardware that provides digital entertainment only, and there there is the Vita OS which at the moment is just the OS made to provide it. The OS will continue to provide entertainment of all kinds, and though it's made here to provide for a portable machine the best gaming experience for game enthusiasts, this is the thing edge of the wedge first." – Matsumoto
Matsumoto went on to speak on how the operating system on the Vita is already receiving rave reviews on its speed and workability, noting how it was made using a mobile telephone network from the beginning. Because its basis is in the mobile world, even though it's made for games right this moment, the operating system does have a bright future ahead of it, be it mobile, gaming, or both.
"[Translated:] We considered room for development in various directions including OS for smartphones from the beginning. For gaming consoles, the best hardware only must be considered to elicit top performance – but because we wanted the operating system to be scalable, we built this system from scratch with communication functions on mobile telephone networks from the outset. The touchscreen interface elements do not correspond exactly with a smartphone or tablet at the moment, but scalability makes it a possibility in the future." – Matsumoto
We can't wait for Sony to expand on not just Android now, but Vita OS (if this is what they keep for the name) in the very near future! Have at the mobile world, Sony, we're ready for expansion!