Sony's PS Vita is here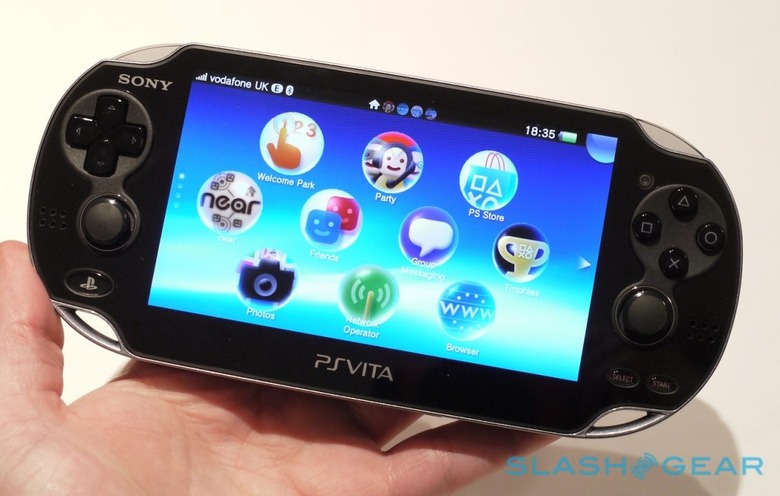 Sony's PS Vita isn't expected to hit stores properly in the US and UK until February 22, but a PS Vita 3G has arrived early on SlashGear's doorstep and we've never been known for our patience. Vitally important as Sony's big push-back against the rise of smartphone and tablet gaming, the PS Vita represents another strand of the company's "four-screen" strategy and an attempt to fight of iOS and Android and their respective catalogs of thousands of casual games.
To do that, Sony has thrown the works at the spec sheet, turning the PS Vita into the portable power-house most smartphones only dream of being. Freed from cellphone expectations of a full day's runtime, the Vita packs a quadcore processor and quadcore SGX543MP4+ GPU, powering razor-sharp graphics on a gloriously bright, color-saturated 5-inch OLED touchscreen running at 960 x 544 resolution.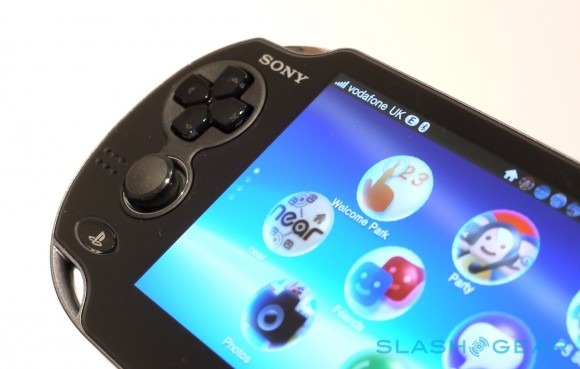 It's a surprisingly light device – in fact it gives the impression of not having the battery in place, though in fact the power pack is actually non-user-accessible – and there are plenty of controls. In addition to the touchscreen you get twin analog sticks, a D-pad, shoulder buttons and the traditional control button cluster, along with a large touchpad on the back for more unusual in-game navigation.
Sony PS Vita 3G unboxing:
[vms 6957b5e7aa79214fcb25]
Our particular model is the WiFi + 3G version, with a Vodafone UK SIM in place for gaming, browsing and downloading on the move. AT&T will be offering an equivalent model in the US. There's also WiFi b/g/n, Bluetooth and, on this 3G model, GPS as well.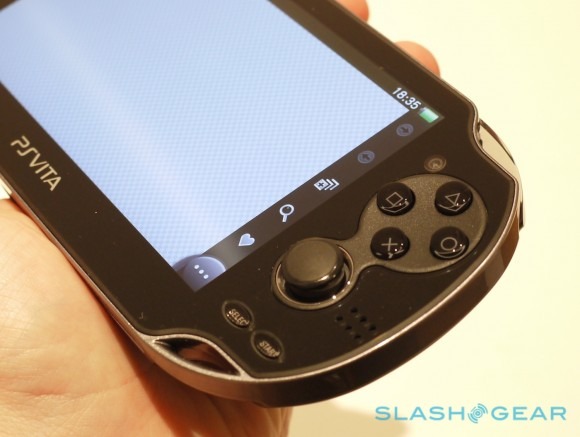 Unfortunately, that lightness can leave the PS Vita feeling somewhat plasticky and almost cheap, and we haven't been initially impressed by the load times of the games we've tried. A demo of ModNation Racers took almost two minutes to go from the Vita's homescreen to actual gameplay, for instance. We'll be pitting the Vita against a stopwatch to see whether that's the exception or the rule.
Many gamers have been waiting a long time for the PS Vita, and Sony has a huge amount riding on the portable. If it does indeed turn out to be Sony's last portable games console then it needs to exit with a bang, not a whimper. We'll have a full review very soon.