Hirai's Big Challenge: Selling us Four Sony Screens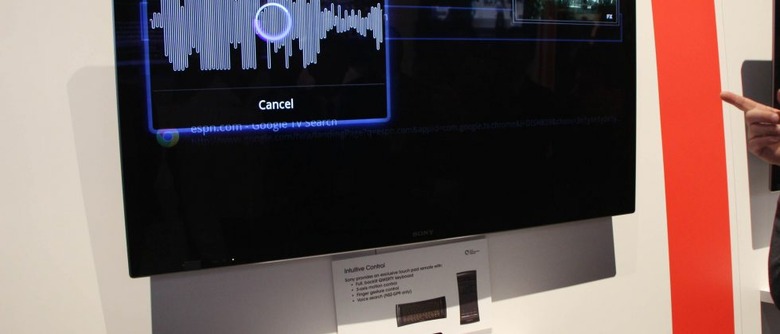 Freshly-appointed Sony CEO Kaz Hirai faces the difficult challenge of delivering on predecessor Howard Stringer's ambitious four-screen strategy: convincing users to buy not just one Sony device, but as many as four of them. Stringers' grand design – of tablets, TVs, smartphones phones and computers all interacting – is an determined attempt to follow Apple's lead of a tightly integrated ecosystem of content sharing across devices
Hirai's promotion has led to a small bout of executive shuffles. Most notable is the company's new Chief Strategy Officer and Executive Vice President Tadashi Saito, who until now has been President of Sony's Semiconductor Business Group and Deputy President of the Professional, Device & Solutions Group. Although little has been said about overall strategy – Sony will likely outline more on its approach on Thursday, when it reveals its latest financial results – the promotion of a chipset exec likely recognizes the increasing "smart" potential of home entertainment devices like TVs.
"We can more rapidly and more widely offer consumers smartphones, laptops, tablets and televisions that seamlessly connect with one another and open up new worlds of online entertainment" Stringer said of the four-screen strategy back in October 2011. "This includes Sony's own acclaimed network services, like the PlayStation Network and Sony Entertainment Network."
[aquote]Hirai's big decision is exactly how closed an ecosystem Sony can afford to push[/aquote]
Hirai's big decision is exactly how closed an ecosystem Sony can afford to push. Apple's approach – with iTunes, the iPod, iPhone, iPad and the App Store – has arguably worked because of the brand's unique cachet with iOS. Sony, meanwhile, has struggled in the Android marketplace with its tablets, while Sony Ericsson has lingered behind Samsung and HTC in Android smartphones. The company's TV business is also in trouble – a fourth year of losses for Sony, fueled by its underperforming TV division, is expected to be confirmed on Thursday – and it lacks the exclusivity of OS X or the cheap prices of Dell, HP, Acer and ASUS in computers.
If Sony goes for broad appeal – hoping to be at least one or two of the screens in front of non-Apple adopters, and adopting open standards like DLNA for content streaming – then it opens itself to rivals not only stepping into its ecosystem but doing better than it can. If the company takes the opposite approach, mimics Apple with proprietary systems, then it runs the risk of not finding enough buyers willing to splurge on an all Sony setup. The obvious halfway measure would be some degree of generic features with an exclusive subset solely for Sony devices, though that would require a careful balancing act.
It's that balancing act that Stringer and the Sony Board apparently believes Hirai is capable of. Sony's shares have plummeted in recent years, while those of its Cupertino rival has skyrocketed; the new CEO has plenty of work to do to convince not only buyers but investors that Sony has the ability – and he himself the vision – to deliver the compelling Apple alternative that has so far been conspicuous by its absence.