Sony makes Kaz Hirai CEO and President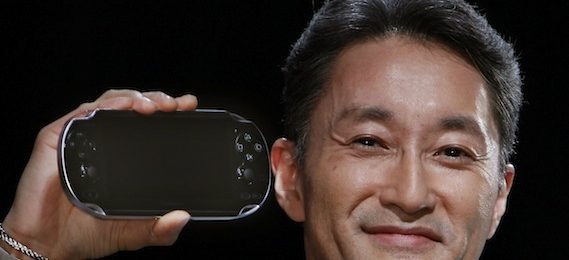 Sony has announced that Kazuo Hirai has been named CEO and President, with previous chief exec Sir Howard Stringer taking the role of Chairman of the Sony board. Previously tipped as a done-deal in early January, and rumored for months beforehand, Hirai – who until now has been Executive Deputy President at Sony – will take the new position from April 1 2012, while Stringer will make the leap to the chairmanship in June.
"Kaz is a globally focused executive for whom technology and the cloud are familiar territory, content is highly valued, and digital transformation is second nature" Stringer said of his replacement. "I believe his tough-mindedness and leadership skills will be of great benefit to the company and its customers in the months and years ahead."
Stringer and the Sony board had begun the search for replacement leaders back in 2009, and Hirai had been an early standout candidate. Hirai has been leading Sony's Consumer Products & Services Group, encompassing the firm's TV, home video, home audio, digital imaging, PC, gaming, and mobile products, along with networked services.
"The path we must take is clear: to drive the growth of our core electronics businesses – primarily digital imaging, smart mobile and game; to turn around the television business; and to accelerate the innovation that enables us to create new business domains" Hirai said in a statement. The foundations are now firmly in place for the new management team and me to fully leverage Sony's diverse electronics product portfolio, in conjunction with our rich entertainment assets and growing array of networked services, to engage with our customers around the world in new and exciting ways."
A cornerstone of those "exciting ways" will be Sony's four-screen strategy, pulling together the quartet of displays users spend most time looking at – TV, computer, tablet and smartphone – into an interlinked environment of information, entertainment and content creation. That strategy will be accelerated now that Sony has sole ownership of its smartphone business, the final "screen" of the four.