Sony Xperia Honami appears amid "Lens Cameras"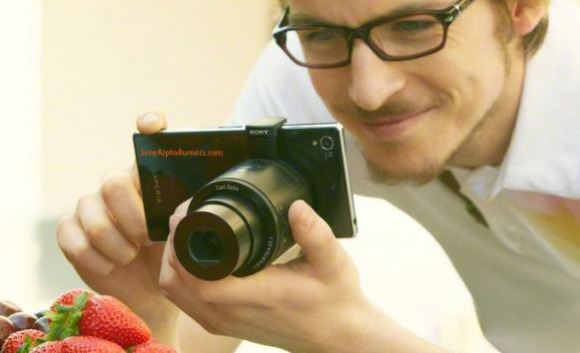 Several press images have appeared this afternoon with three of Sony's upcoming photo-friendly products in plain view, the first of them being the Sony Xperia Honami. This fabled phablet-sized iteration of the Sony Xperia Z has been tipped to be working with a 5-inch AH-IPS display with 1080 x 1920 pixels across its front, and it's popping up here with a new Sony "Lens Camera", as leaked by Sony Alpha Rumors, along its back. As you'll see plainly, this showing has Honami's 20-megapixel camera sitting aside this bigger device, more than likely doing not a thing while the Lens Camera aims and fires.
We'll be discussing the Lens Camera collection in a separate post at length. For now what you'll want to do is have a peek at the Honami again for the first time in a real human beings' hands. The biggest thing about this device is its size – and matched with a Qualcomm Snapdragon 800 quad-core processor for release later this year, it'll be ready to roll against the other beast-sized phones coming in waves over the next few weeks.
ABOVE: You'll see several images of the Sony Xperia i1 (aka Honami) leaked near the end of July.
The HTC One Max has been tipped to be coming with a 5.9-inch display with 2GB of RAM and a Qualcomm Snapdragon 800 quad-core processor of its own. This device has been tipped once again this week by C Tech with said specifications alongside 16GB of built-in storage space and a 3,300 mAh battery besides. On the back of this machine's body is said to be the same 4-Ultrapixel camera delivered with the original HTC One as well.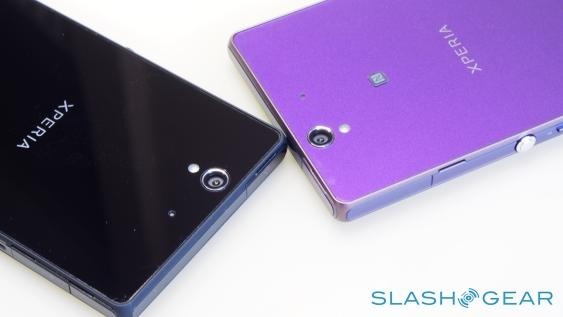 See our T-Mobile Sony Xperia Z review as well as our International Sony Xperia Z review
Meanwhile the Samsung Galaxy Note III is being prepped for release very, very soon as well. The Samsung Galaxy Note III has been tipped for September 4th of 2013 (just a few weeks away) right before Berlin's IFA 2013. This device is rumored to be coming with a 5.7-inch display and the same Qualcomm Snapdragon 800 quad-core processor as the other entrants in this battle royale.
So which is it going to be? And if you are deciding between the lot of these, will the Sony Lens Camera add-on sway your decision? Let it be known which camp you side with!